Mac And Cheese Stuffed Cheeseburger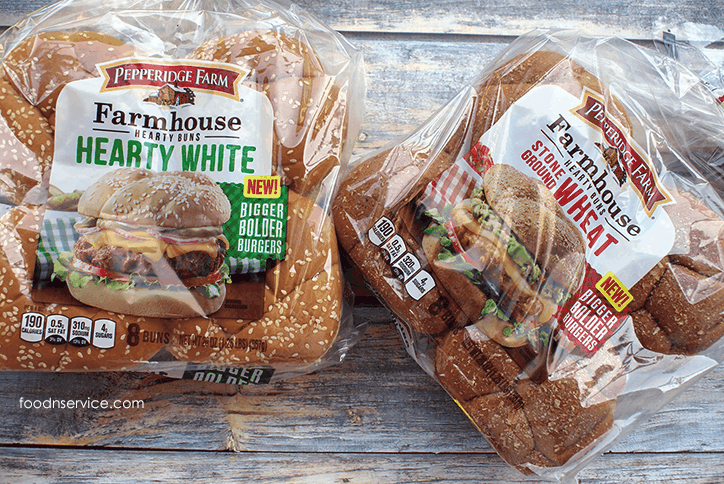 Everyone once in a while, a great burger meets a great bun to put it on. That's exactly what happened when my mac and cheese stuffed cheeseburger met Pepperidge Farm® Farmhouse Hearty Buns! Pepperidge Farm just released their Farmhouse Hearty Buns in three different varieties: Hearty White topped with sesame seeds, Rustic Potato, and Stone Ground Wheat. Pepperidge Farm made these for a big bolder burger! My Big bolder burger is going on the Stone Ground Wheat buns because they're going to be a great complement for each other.
Just look at these huge hamburger buns! No longer do you have to be afraid of your bun falling apart when you're trying to bit into one of your favorite burgers! These buns stand the test of product that you can burger out of: turkey, chicken, salmon, tuna steak, grilled portobello mushrooms, and so much more! Pepperidge Farm is hear to help unleash the best from whatever burger you make, and no matter what toppings you put on them. Go ahead…throw some fresh slices of avocado, splash on some pico de gallo. Don't hold back. Spice it up and make them bolder! These Farmhouse Hearty Buns have you covered.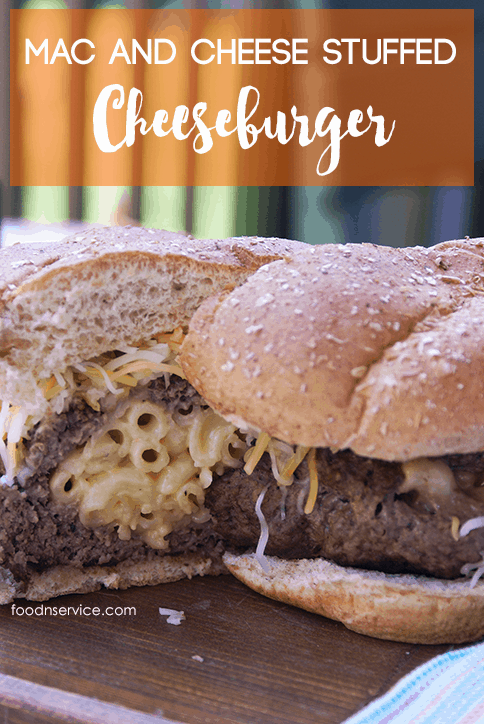 Just to prove how amazing these Farmhouse Heart Buns are, I decided to make the ultimate mac and cheese stuffed cheeseburger. You can use my delicious stove top mac and cheese recipe for the filling (you can leave out the hamburger meat, unless you want some yummy extra protein).
Yield: 8
Mac And Cheese Stuffed Cheeseburger
Ingredients
2 Tablespoons of 21 Seasoning Salute (Trader Joe's)
1 Tablespoon Garlic Powder
1 Teaspoon Pepper
1/2 Teaspoon of Sea Salt
3 Tablespoons of Worcestershire Sauce
2 Pounds of 80/20 Ground Beef
Cheddar Jack cheese blend
Mac and cheese (Use my recipe for best results)
Instructions
After you have made the mac and cheese recipe, spread onto a cookie sheet to help with the cooling process. Place in fridge for approximately 30 minutes for best results.
Add remaining ingredients into a medium sized bowl and mix well with your hand.
You're going to need to pat 2 thin sized burger patties to equal one stuffed mac and cheese patty. So be sure to try to pat them a little thin, but at least a 1/4"
You're going to use approximately a 1/4 cup of mac and cheese in between the two hamburger patties. Be sure to seal the edges very well together, or they will burst open during the cooking process.
Cook the burgers to the temperature of your liking on the grill or in a pan, and then top off with cheddar jack cheese when you place it on the bun.