Homemade Three Cheese Ravioli Recipe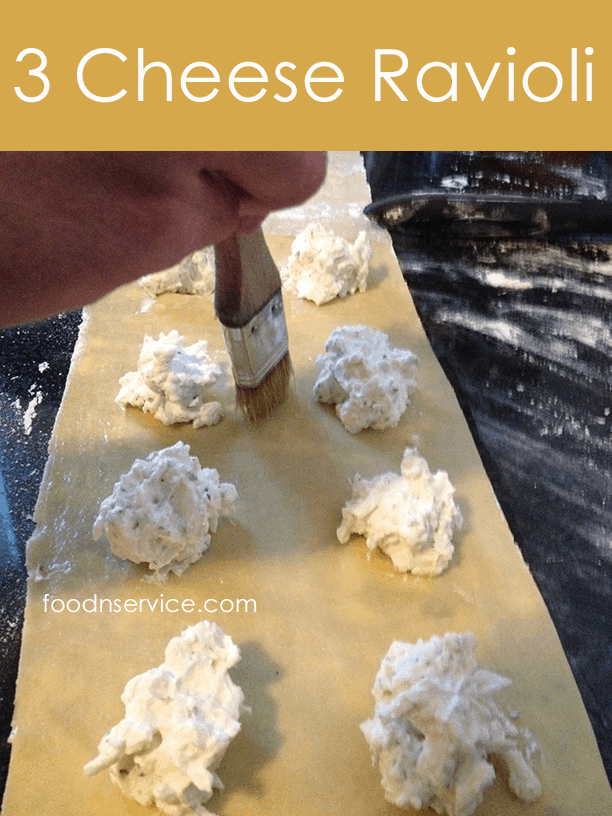 Three Cheese Ravioli Recipe
If you love making your own ravioli, then you're gonna love my easy to make three cheese ravioli recipe! You can take a look at my Homemade Pasta Dough Recipe to make the dough from scratch. I'm so excited to show you how making pasta is super easy and simple. I have to have a moment of honesty with you: I love raviolis!! Yes, it was deserving of two exclamation points.
The main reason why I love them so much is that you get to be super creative with the fillings. I love cheese, and I couldn't think of a better way to fill mine than using some yummy cheese in it! Enjoy and be creative with your own fillings!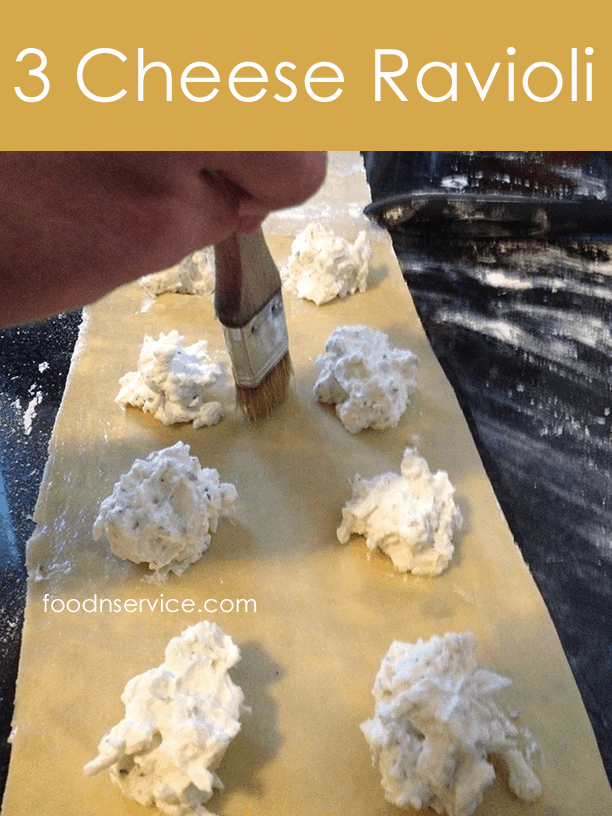 Yield: 4 - 6
Homemade Three Cheese Ravioli Recipe
Prep Time: 5 minutes

Cook Time: 5 minutes

Total Time: 10 minutes
Ingredients
1/2 Cup of Ricotta Cheese
1/2 Cup of shredded Mozzarella Cheese
1/4 Shaved Parmesan
1/4 Teaspoon of Garlic Salt
1/4 Teaspoon of Cracked Pepper
1 Tablespoon of diced Basil
pinch of Salt
Instructions
In a medium pot of water, heat until boiling.
Mix all ingredients together until well blended.
Lay out bottom sheet of Pasta.
Lay down dollops of cheese spread out with an inch space between each dollop.
With a pasty brush, brush on a light layer of water around the edges of the cheese. This will help act as the glue to keep the raviolis together.
Add top layer of pasta and slowly form the pasta around the mounds of cheese.
With a pizza cutter (or a pasta form cutter) cut your ravioli into cubes.
Drop your raviolis in (a few a time) and cook for about 3 - 5 minutes, or until they start floating.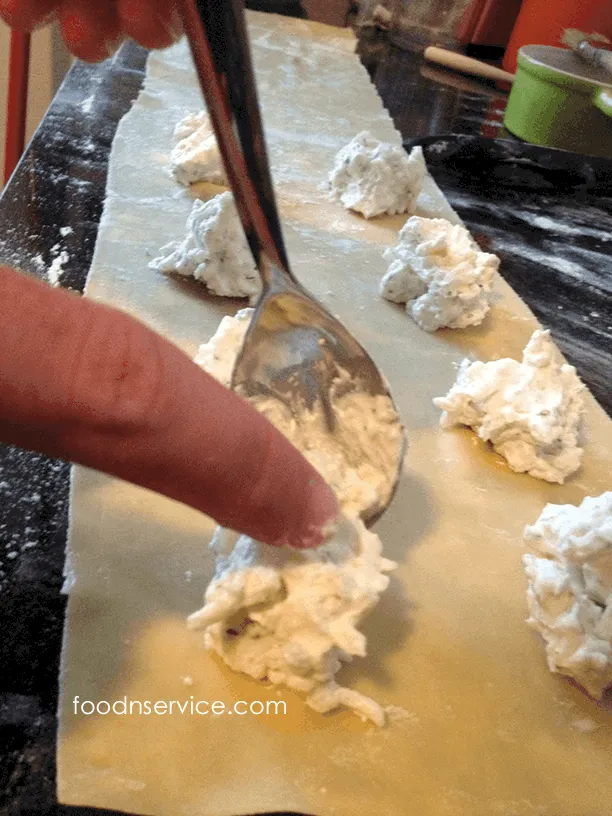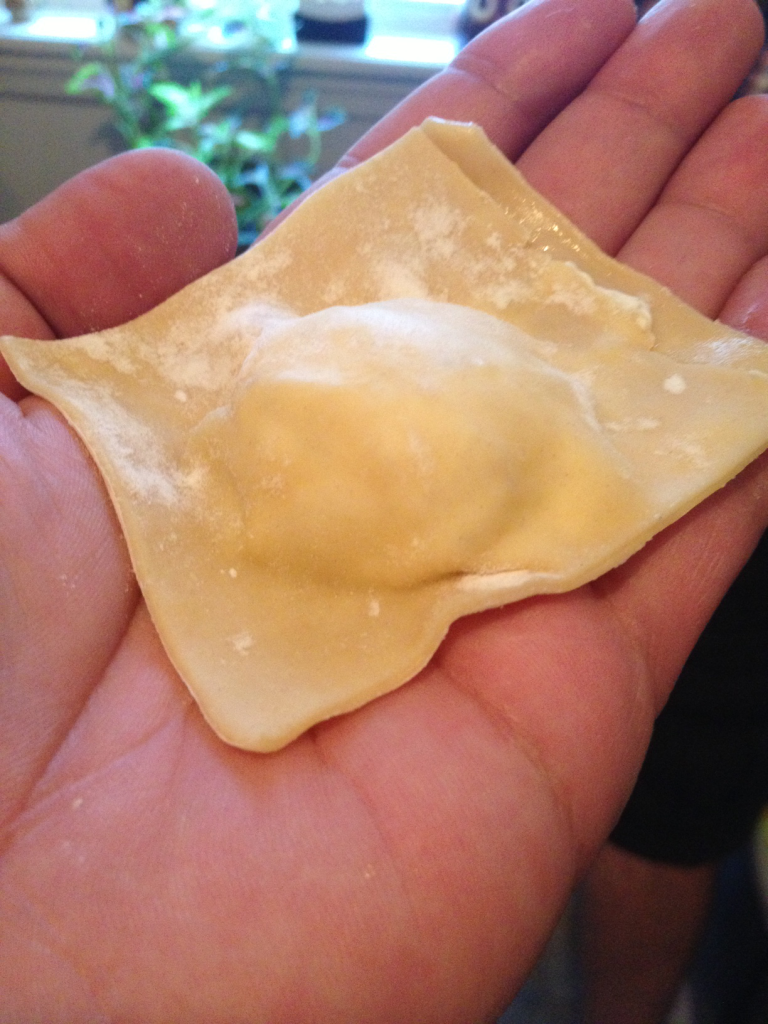 I added some step by step photos to use as a small tutorial. The best part is that you can absolutely freeze these! So, they make a great freezer meal. However, I would definitely recommend dusting them individually with flour so they won't stick together in the freezer bag.