Everyone loves oven roasted vegetables! You can season your oven roasted vegetables to your own liking, switch out different vegetables you would like to try, and it's always a real crowd pleaser for just about any occasion.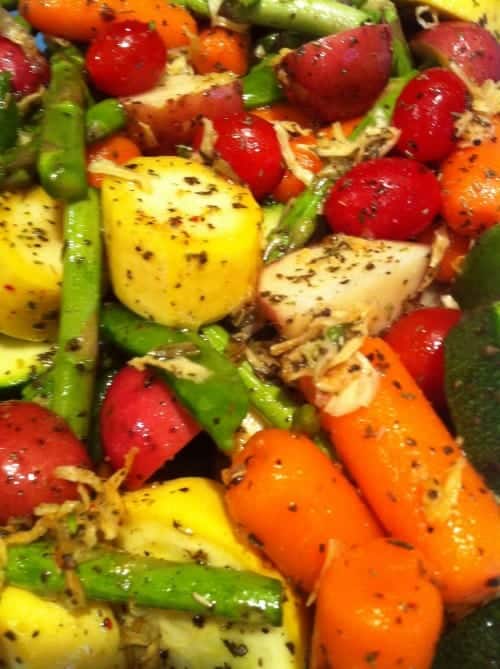 As a part-time vegetarian, I'm always trying to find new ways to enhance the flavor of food. I absolutely love oven roasted vegetables, and luckily so does my family!  I'm sharing one of my personal favorite dishes that I love to cook! It's always a huge hit in my family, especially when you have a ton of great vegetables in stock! Squashes and root vegetables are definitely my favorite!  Fair warning:  I like to cook in big batches, so I don't have to cook a lot later! Let's get started!
If you have any leftovers, be sure to save them! You can easily put the leftovers into a blender and puree into make a fabulous bisque!
IF you love this recipe, be sure to scroll down to look at all of the other amazing healthy and delicious recipes!
Thanks for reading, and I hope you enjoy it!  Stay tuned for more! If you love this recipe, then you'll be sure to love my other amazing, delicious, and healthy recipes!
Easy To Make Oven Roasted Vegetables Recipe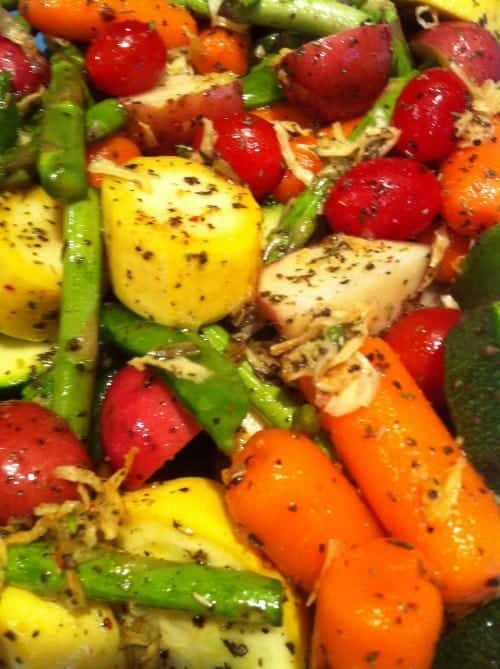 Oven Roasted Vegetables
Ingredients
Pre-heat the oven to 425 degrees
Cut squash and potatoes into chunks. For the asparagus, snap at the appropriate areas for them. This is usually about 1 to 1 1/2 inches from the bottom of the asparagus. Then cut Asparagus in half. Not down the middle in half, but across. We want to leave the spears intact.
Next, you will want to mix the vegetables in one bowl. Unless you have a really HUGE bowl, then do like me and use 2 separate bowls.
Once the vegetables are in the bowl, sprinkle your EVOO all around the top of them. This will probably wind up being about 1/4 cup.
Add all of the seasonings on top. Now, Use the salt and McCormick's pepper mix to your own liking. Everyone has their own salt and pepper threshold. Some might even want to add more rosemary and less basil, but to each their own. With a wooden spatula, fold all of the vegetables and seasoning together. Keep mixing until you are sure that the ingredients are nice and spread out.
When done, place your vegetables into a deep baking dish. I had to use two! lol..don't judge me. Cover the dishes with foil, and bake for 30 minutes. Then, take off the foil and bake for another 10 to 15 minutes. If you like your vegetables more al dente, then lessen the covered cooking time.
Voila! You're all done! Now just enjoy it! This makes a great "anytime-of-the-year" dish or side dish to appeal to the masses
Instructions
1 bundle of asparagus
1 small bag of snow peas
1 medium to small yellow squash
1 zucchini
1 small bag of baby carrots
1 package of grape tomatoes (or cherry tomatoes)
1 small bag of baby red potatoes (a.k.a. red bliss or you can use fingerling potatoes)
EVOO (extra virgin olive oil)
1 tablespoon Rosemary (If you are using fresh, then it would be 3 tablespoons)
1/2 tablespoon Basil (If you are using fresh, then it would be 1/3 cup basil)
McCormick's steak seasoning's (pepper mix-it's part of their Grinders series)
Sea Salt
1/2 tablespoon Garlic Powder


Here are some other great vegetarian recipes that you might enjoy, too!
Mushroom & Spinach Stuffed Mini Peppers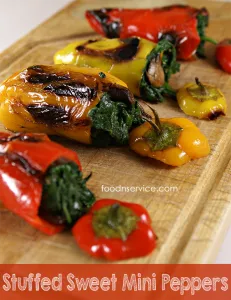 Cucumber Salad Wraps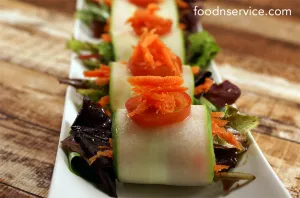 Mini Caprese Bites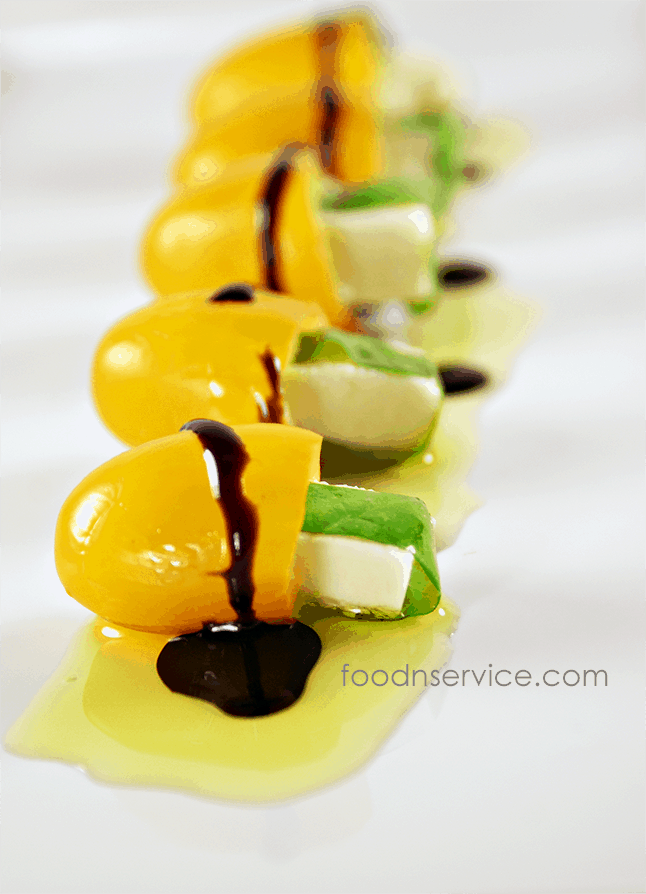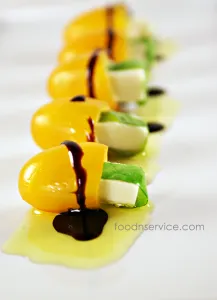 And in case you're interested, this is the pyrex dish that I used. You can purchase it on Amazon or at one of your local retailers. It's a 3 qt dish.