Instant Pot Japanese Cheesecake
Instant Pot Japanese Cheesecake is light and fluffy and cooks perfectly in your pressure cooker.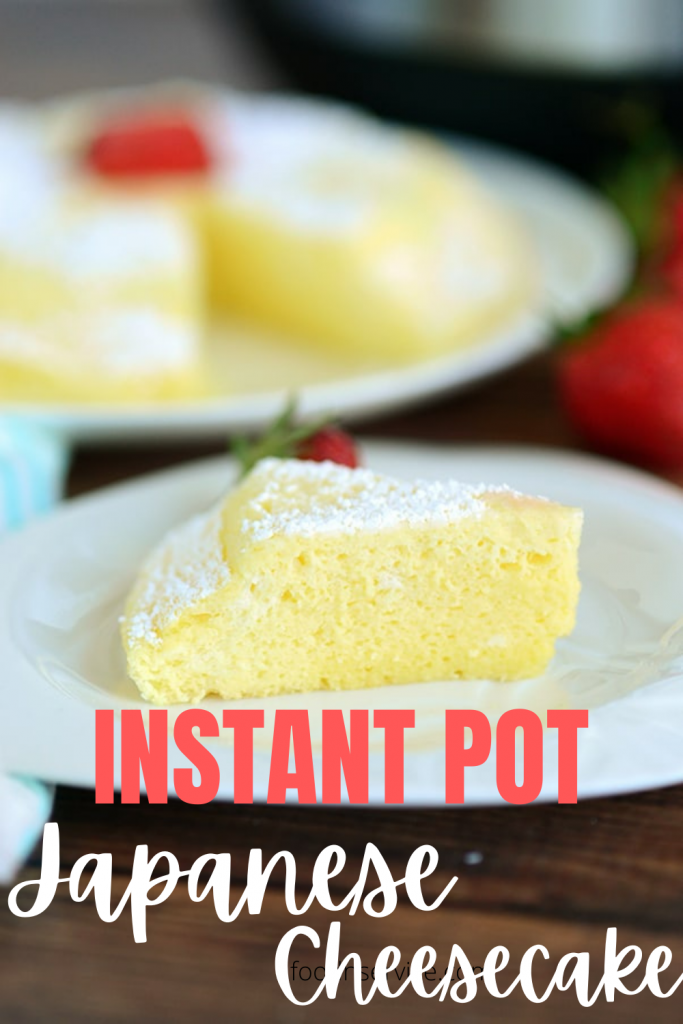 I love making cheesecake in the Instant Pot. Using the pressure cooker to make cheesecake takes some of the hassle out of cooking this yummy dessert. I may never go back to making cheesecake in the oven. Making your cheesecake in the pressure cooker is not only easier but it is also faster. You don't even need a water bath.
Want to know my favorite thing about this Instant Pot Japanese Cheesecake? It only takes three ingredients! You can't get an easier dessert than one with only three simple ingredients.
I always have the eggs and cream cheese on hand so all I usually need to buy is the white chocolate. Having the ingredients on hand really helps my budget when I get the craving for cheesecake. And, trust me I get that craving often!
Frequently Asked Questions About Instant Pot Japanese Cheesecake
How do I separate eggs?
Separating eggs means that you want to put the yolk and egg white into separate bowls. The easiest way to separate eggs is to use an egg separator. I have this one and I love it.
You could also use a slotted spoon. You will need a large spoon and simply place your egg on your spoon gently and the whites will drip through the slots.
Sometimes I will use the egg shells and switch the yolk back and forth between the two cracked halves of the egg shells to allow the whites to drop though.
Tips for Making Egg Whites
Keep egg whites in the refrigerator until ready to use.
Use an electric hand mixer to whip your egg whites
Place the beaters from your mixer into the freezer for about 20 minutes before whipping your egg whites
Can I melt white chocolate in the Instant Pot
Yes! You can melt your chocolate in the Instant Pot. Here's how.
Turn your instant pot into a double boiler by adding two cups of water to your Instant Pot liner, Be sure to use a piece of foil folded in a half a few times, or attach a butterfly clip to your metal liner so the bowl doesn't get stuck to your Instant Pot. Review the photos below!
Press the saute function
Place a glass or metal mixing bowl over your Instant Pot liner, make sure that your bowl does not touch the water.
Place your white chocolate chopped into chunks inside your mixing bowl and stir often until chocolate is melted and smooth.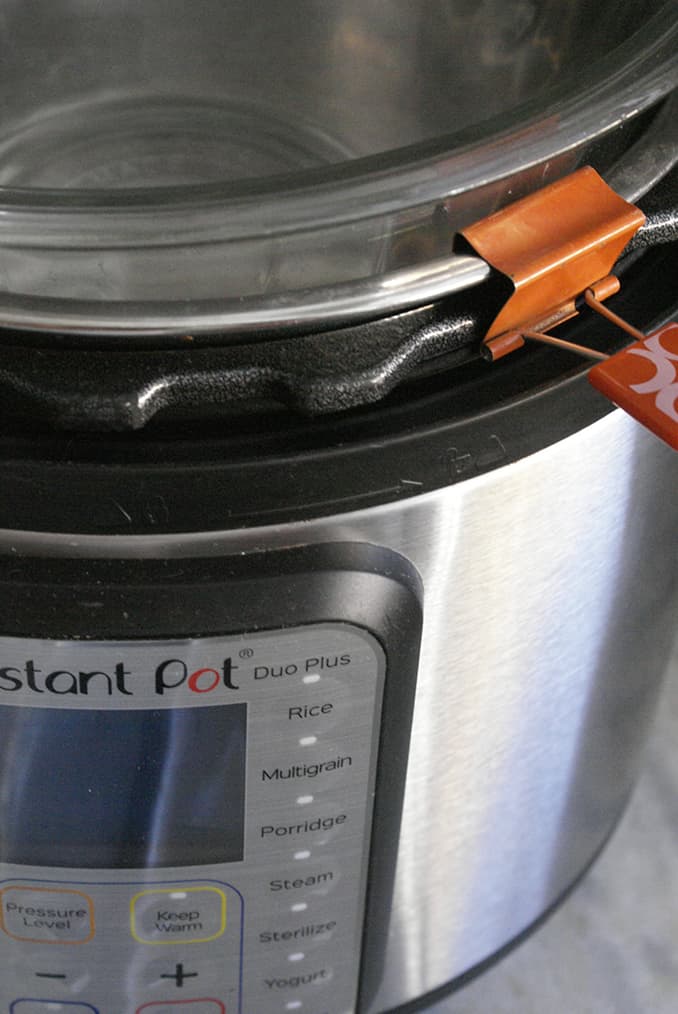 Can I freeze Japanese Cheesecake
Absolutely you can freeze Japanese Cheesecake. To freeze your cheesecake all you need to do is place your cheesecake on a freezer safe plate or cake board.
Wrap your cheesecake tightly in plastic wrap and then wrap your cheesecake in aluminum foil. Be careful to make sure that you cover your entire cheesecake. Your cheesecake can be frozen for up to 2 months. To thaw simply place in the fridge overnight and then serve.
Instant Pot Japanese Cheesecake Recipe
6 large eggs
1 cup of white melting chocolate
1 cup of softened cream cheese
One springform pan for instant pot
Parchment paper to line pan
How To Make
First start by separating your egg whites from yolks. Put the bowl of egg whites back in the fridge until later. Then in a mixing bowl, add your cream cheese. You want it to be soft. Can heat it in the microwave for 20-30 seconds if you need it softer.
In a separate bowl add your chocolate and melt in the microwave on 30 second intervals. Stirring in between. Then add you melted chocolate to your cream cheese bowl and stir until everything is smooth? now you want to add in your egg yolks 1-2 at a time and stir. Set aside.
Now with an electric mixer. Add your egg whites to the bowl and mix on high. You want to mix until firm peaks form. Do not over mix this or the cake won't turn out as good.
Now you want to fold in your egg whites to the mixture. Don't over mix this. Just fold it in and pour into the prepared cake pan. Then add 2 cups of water to the instant pot and place the trivet inside. If you don't have a way to get the pan out after it's not cooking. You can make a long strip of tin foil to easily lift it out afterwards.
Place in an instant pot. Set to 20 minutes high pressure. Let the cake naturally release. Once it's done. Take out and place in the fridge for a few hours. You can eat it right away but it will taste a little eggy. Let it cool completely and it will be amazing. Patience!
Cooking Tips for Your Instant Pot Japanese Cheesecake
Your Instant Pot Japanese cheesecake will sink some, but it will not collapse.
Do not eat your cheesecake right away, be sure to allow your cheesecake time to cool and set. It's best to let it sit in the refrigerator for a few hours before serving.
When you're ready to serve your Japanese cheesecake, top off with powdered sugar or your favorite topping.
Flavor Suggestions
Want to add some additional flavor to your cheesecake? Add in one teaspoon of extract to your batter. I've listed some of the extracts that I think works best.
Vanilla
Banana
Lemon
Orange
Strawberry
More Instant Pot Dessert Recipes
If you love making sweets, then you'll love some of these fabulous Instant Pot desserts that I've made.