The Best Instant Pot Strawberry Cobbler
I love making things in my instant pot, and this instant pot strawberry cobbler is no exception. You should know by now that desserts are a slight weakness of mine. So far, I've made everything from monkey bread to chocolate chip bread pudding in my instant pot so far! Not one dessert has disappointed me. Sooner or later, I guess I should make the obligatory cheesecake. But I'm trying to be a rebel!
You can use whatever fruit you want to utilize, my special needs sister loves strawberries so I figured I'd make a dish for just her and another for my nephews to share. However, you can go the traditional peach flavor way, and I totally won't be mad at you at all! I know once I hit publish on my recipe, my southern friends are totally going to read me the riot act and ask as to WHY I didn't use peaches in it anyway. Oh the life of a Georgia boy.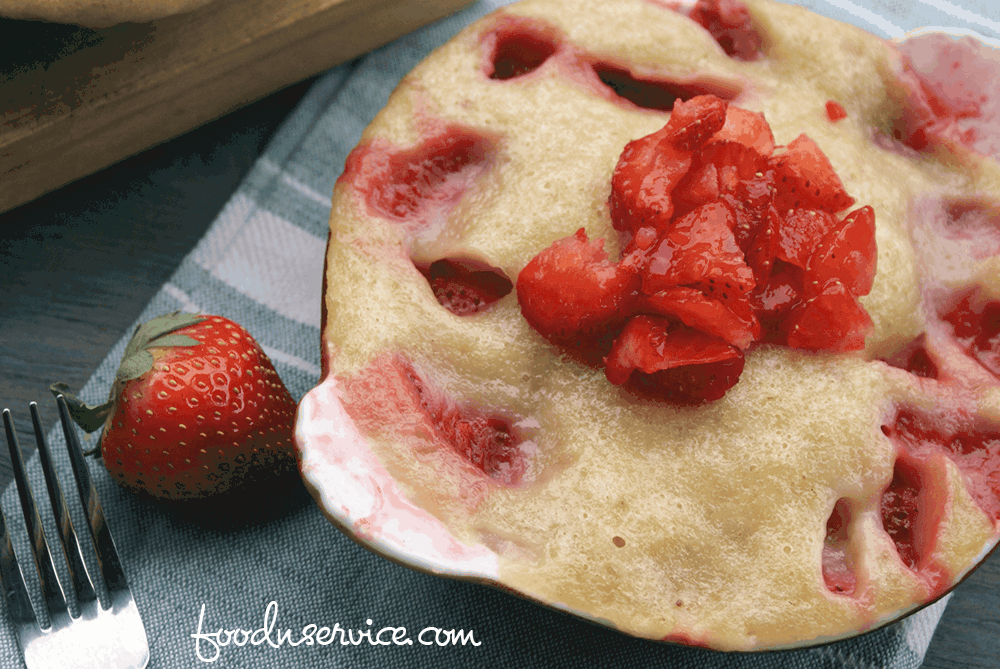 This Instant Pot Strawberry Cobbler Is A Keeper!
I would say that I try to create 3-4 recipes in a week in my instant pot, but very few will make the cut for me to want to make a regular basis. This strawberry cobbler? I was told that I should make it everyday! Most especially since it doesn't take that long to make or "bake" in the instant pot. It rises great in the IP, and settles down as you would expect it to. It wasn't rubbery or clumped up. It was a perfect cake texture to it. Angela and the boys devoured it in breath, and they are my worst critics. So much more than I am lol.
I hope you enjoy this simple and delicious recipe!
Instant Pot Strawberry Cobbler Recipe
Yield: 2
The Best Instant Pot Strawberry Cobbler
Ingredients
1 1/4 cups all purpose flour
1/2 cup granulated sugar
1 1/2 teaspoons baking powder
3/4 cups milk
1/3 cup softened butter
1 teaspoon vanilla
3/4 cup of sliced strawberries
Instructions
In large bowl, add all ingredients (except strawberries) and mix well with a whisk. Once well mixed, add in your sliced strawberries and fold them into the batter with a spatula.
In your medium sized ramekin, use a little bit of non stick spray at the base of it and add mix into the dish. You can fill the dish right up, and you'll be fine. FYI, my ramekin dishes are approximately 1 inch high.
Place 2-3 little ramekins at the base of your IP face side up. Add 1 1/2 cups water to base of the IP.
Put on High Manual Pressure for 12 minutes and then NPR for 5 minutes. This is the time settings for a 1" thick dish. You will have to adjust the times for thicker or thinner types of dishes.
Allow to cool and serve!
I minced up some strawberries and placed it on top of mine (whipped cream not shown in photo because the boys ate it all before I could put it on them lol).
Don't forget to Pin the recipe for later! See you on the flip side of the instant pot life.