Air Fryer Monkey Bread is going to be your new favorite Weight Watcher's treat for yourself because it only has 3 FreeStyle points per serving!! Okay…technically it's a little under 3.25ish FreeStyle points, but it's so small…that I'm not really going to count it; however, if you're counting every bite then you need to know this little tid bit of information.
Just look how totally Yummy that my air fryer monkey bread looks!
No Biscuit Dough in my Air Fryer Monkey Bread!
You read that right….no biscuit dough was used in the air fryer monkey bread recipe!
Traditionally, you take a can of biscuit dough, cut them into 4ths, and all of that fun jazz.
For this recipe, you're going to be using the super duper easy 2 ingredient dough recipe that's highly popular now on Weight Watchers. Everyone is trying to make literally everything out of the dough.
Click to Join my Instant Pot Weight Watcher's Facebook Group!
AND/OR
Click to Join my Air Fryer Weight Watcher's Facebook Group!
So I said to myself, "Self…people want some kind of sweet treat." AHHHHHHH! Monkey Bread!! I've made monkey bread in my Instant Pot before, but I've never made in my new air fryer, nor have I ever made one from my own dough and have it be Weight Watchers compliant.
Just in case you didn't know, I started the Weight Watchers diet plan. However, I'm doing as many recipes that I can in my Instant Pot. Though, I'm now going to be doing some air fryer recipes, too!
Whatever I can do to keep myself motivated and eating much wiser than what I have been.
How to Use the 2 Ingredient Dough to Make Air Fryer Monkey Bread
I'm a super visual person when it comes to recipes, so I took a couple of photos so you can see what I'm talking about in making your air fryer monkey bread.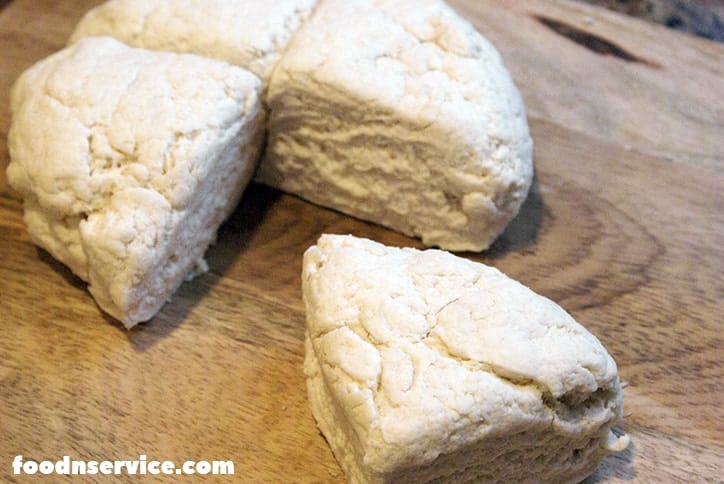 This is your initial 2 ingredient dough recipe. Make a big ball out of it, and then cut it into 4ths. This whole ball of dough is worth 12 FreeStyle points. Divide into 4ths, and then each wedge is worth 3 FreeStyle points.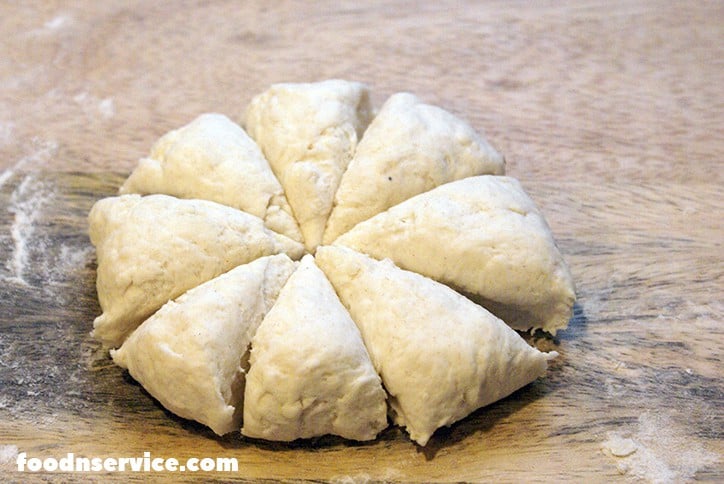 You will then take that wedge, and form a flat circular shape out of it. Using a pizza cutter or knife, cut it into 8 wedges…kinda like how you would cut a pizza.
This will give you 8 pieces for you to make your air fryer monkey bread out of.
You will now have 3 more pieces of the 2 ingredient dough to make more things out of! The refrigerates REALLY well, so it won't get to waste at all.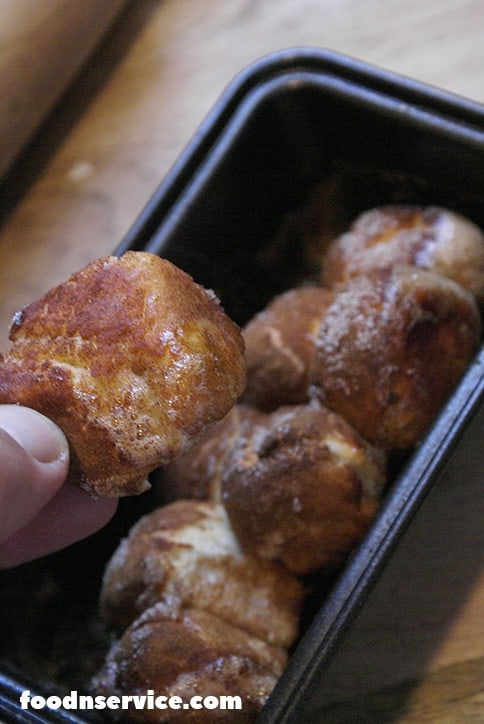 I used a mini load pan in my air fryer. I could have used a bigger one for a bigger batch, but I didn't want to tempt fate. So I enjoyed my 3 point dessert, and was totally satisfied by it.


Air Fryer Monkey Bread Recipe
Go ahead and print this recipe up to save in your recipe folder, pin on Pinterest if you keep your recipes there, or just bookmark this page for later! Enjoy!

Yield: 8 Pieces
Air Fryer Monkey Bread
Ingredients
1 cup self rising flour
1 cup non-fat greek yogurt
1 teaspoon of sugar
1/2 teaspoon cinnamon
Instructions
In a bowl, mix yogurt and self rising flour. It'll appear crumbly at first, but keep going and the dough will form.
Make a round ball of dough out of it. Then cut into 4ths.
Take a wedge of dough and form a flattened circular disc (as shown in previous photo). Cut into 8 pieces (like a pizza). Take each wedge and roll into balls.
Add cinnamon and sugar into a plastic ziploc bag, and then add your balls of dough. Seal the bag and shake well to evenly coat them.
Light spray a mini loaf pan with non-stick spray. Add your dough balls, and sprinkle just a little bit of the cinnamon sugar mix on top. i used just a pinch as there was still a lot left in the bag unused.
Place mini loaf pan in air fryer and bake for 7 minutes at 375 degrees F.
Allow to cool for a couple of minutes and enjoy!
More Weight Watcher's Recipes:
Save the Image Below on Pinterest!