Instant Pot Chicken Enchilada Stack
Instant Pot chicken enchilada stack is so easy to make, and super delicious! It takes the basic chicken enchilada recipe to a completely different level with flavors. Traditionally, you bake it in the oven with a fabulous sauce and smothered with cheese.
Since I'm a bit of a chunky monkey, I wanted to to a skinny version of the Instant Pot chicken enchiladas. Also, instead of folding the tortillas in a roll, I decided to pan heat the tortillas and make stacks out of them. In the end, it's more of deconstructed version of it and a lot healthier.
My skinny version of an instant pot chicken enchiladas turned out so delicious! The whole family loved it, and if you have picky eaters like I do in your family, then you know the trials and tribulations we have to go through to make them happy. Luckily, I only have 2 in my family, and we are at a "eat it or go hungry" stage in their lives lol. They eat it…with a smile on their face. They at least know to be super grateful for what they have.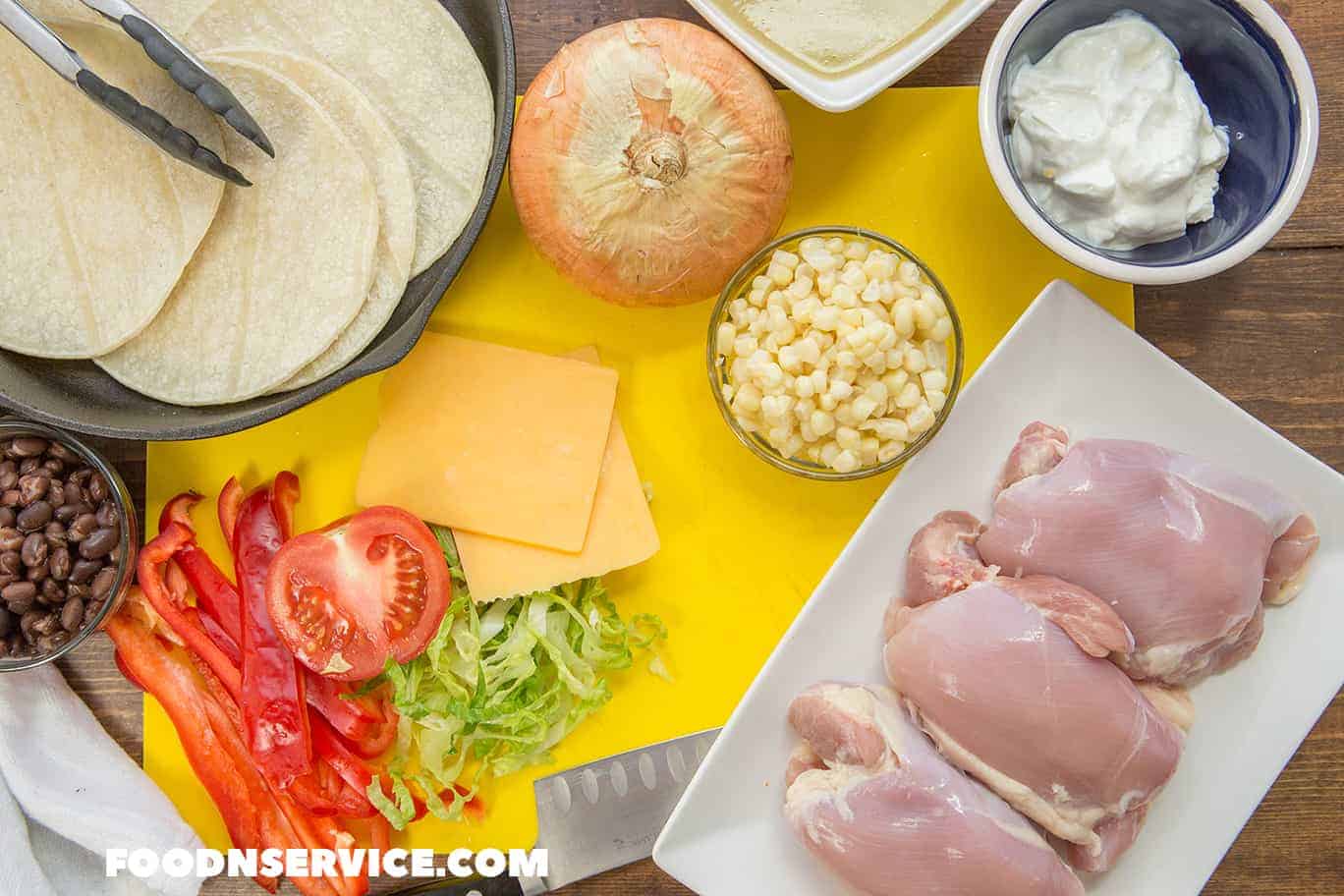 Skinny Instant Pot Chicken Enchiladas Recipe
I hope you enjoy this instant pot chicken enchiladas recipe, and add it to your ever growing list of recipes that you and your family can enjoy over and over again. As always, it's starts off with fresh and amazing ingredients. I try to buy every as organic and local that I can, which is definitely hard for when you're off seasons, but I put forth a best effort.
If you don't want to use chicken thighs, you can definitely substitute it out for chicken breast. I'm just always on a budget in trying to feed my big family, so I tend to go for the thigh meat.
Here's my instant pot chicken enchiladas recipe. Enjoy! Beneath the recipe, you will find a couple of other images so you can see some in-process work, and then I have some other fabulous Instant Pot recipes for you to enjoy that you should totally try!
To save this recipe later, be sure to click the button below to save on Pinterest!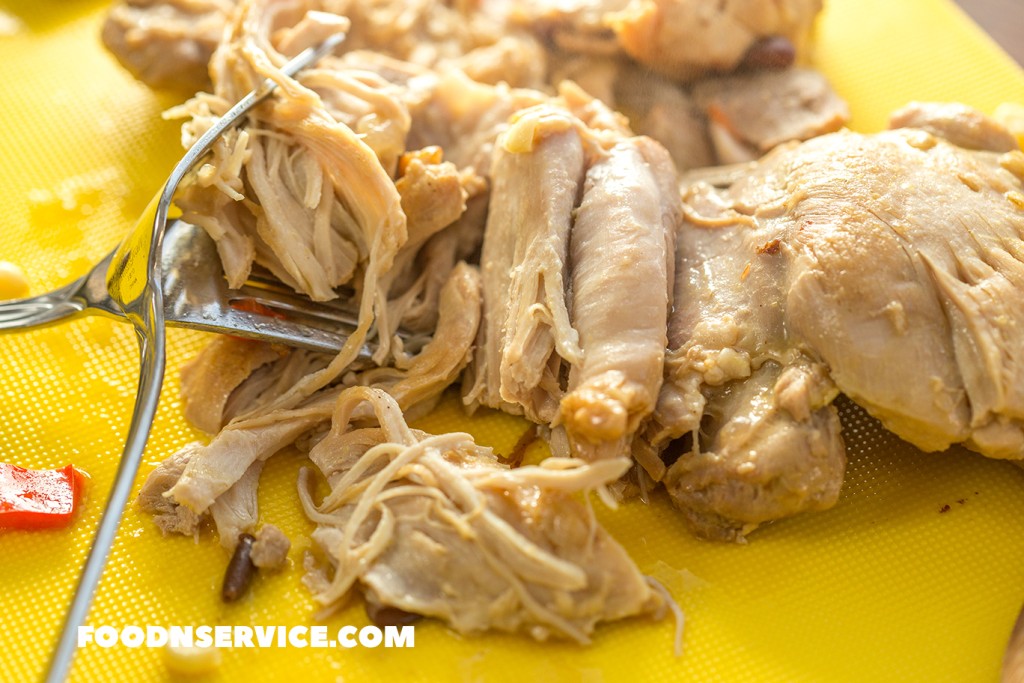 The thigh meat will shred super easy! If it was on the bone, it would seriously fall off of it.
I put the remaining ingredients in a bowl to use as the sauce between the tortilla layers. If you want it more on the spicier side of life, you can always add in a diced jalapeño in with your ingredients.
It's so delicious when the flavors all come together. If you love this recipe, then be sure to pin it!
If you loved this recipe, then be sure take a look at these other fabulous and easy to make recipes of mine!
More Delicious Instant Pot Recipes You'll Love
Yield: 4-6
Skinny Instant Pot Chicken Enchiladas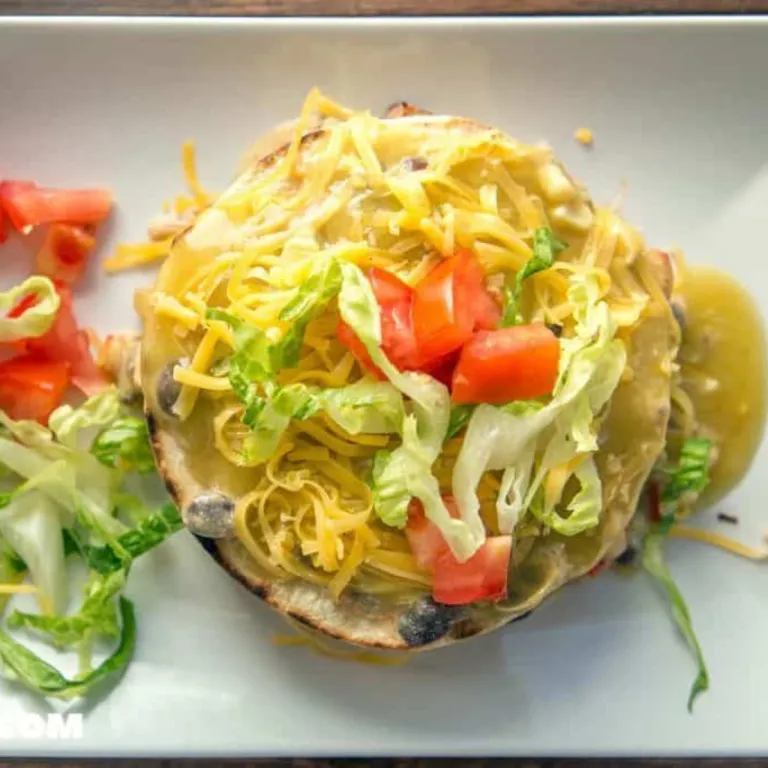 These deconstructed Instant Pot chicken enchiladas are fabulous any day of the week!
Ingredients
1 tablespoon canola oil
1/2 cup sweet onion (diced)
3 cloves minced garlic
4 boneless skinless chicken thighs
1 1/2 cups green enchilada sauce
1 red bell pepper (deseeded and diced)
1/2 cup white corn
1 can black beans (drained)
1 cup grated cheddar cheese
1 cup nonfat greek yogurt
1 cup shredded lettuce
1 tomato (cut into small chunks)
12 flour tortillas
sea salt and cracked pepper to taste
Instructions
Set Instant Pot to sauté for 10 minutes and allow to preheat.
Add oil to pot, and add chicken and brown on each side, about 1-2 minutes on each side. Remove chicken and set aside.
Add onion to pot and sauté until edges turn translucent, about 10 minutes. Add garlic and sauté for another 30 seconds.
Add chicken, 1 Cup enchilada sauce, corn and black beans to pot. Place lid on pot and set to manual for 10 minutes if using thighs, 6 minutes if using breasts.
While pot is cooking, heat a large skillet over medium heat. Cook tortillas in batches, remove when they just begin to brown.
Release valve on pot and remove chicken from sauce. If sauce is too thin, you can continue to cook on sauté until it thickens to its desired consistency.
Remove sauce from the instant pot to its own bowl, and stir in yogurt.
Shred chicken and begin assembling stacks by adding cheese, chicken, and sauce to each tortilla layer. Garnish each top tortilla with cheese, lettuce, and tomato, and serve.