Yes! You can totally enjoy dining out with this Weight Watchers Texas Roadhouse menu. Texas Roadhouse is definitely one of my top fave restaurants that I love to visit, and I'm so happy that I can still enjoy going there while on WW.
Of course, I try my absolute best to not indulge in 4 baskets of their bread and honey butter, but man…it's REEALLLLY tough! However, I just asked the to not bring it so I'm not tempted to shove them little heavenly pieces of dough into my mouth.
Texas Roadhouse Bread has 4 SmartPoints per piece!
Since Texas Roadhouse bread has 4 WW SmartPoints, you can see why I have to leave them to the side. I'm a carb loving man anyways, so "Get behind me Satan! Not today!" is the type of attitude that I have to try to have.
I also tend to scream inside of my head a lot, BUT I am able to get through a full meal without eating any of their fresh baked bread. I have to say that my willpower has become so much stronger than it was once before. Also, using this Weight Watchers Texas Roadhouse menu gives me a fabulous tool to plan my next WW meal before I go, or take it with me and read over it actually there. Of course, you can always download their Nutritional Guide and breeze through it.
TIP: If I know I'm going out to dine at a restaurant, I like to try to do a Zero Point day so I can enjoy my points while I'm there! With so many Zero Point food items to choose from, it's super easy to do!
Weight Watchers Texas Roadhouse Side Items
Just like I talked about in my Weight Watchers Cracker Barrel Menu post, I want to really talk about the side items. It's the side items that really get to us, besides the availability of fried food at our finger tips. These Weight Watchers Texas Roadhouse sides will help you map out your total meal.
Apple Sauce, 8 SmartPoints
Baked Potato, 13 SmartPoints
Buttered Corn, 2 SmartPoints *Note: You can NOT have this cooked without butter*
Caesar Salad, 14 SmartPoints *The dressing has 11 SmartPoints*
Cup of Chili, 6 SmartPoints
Fresh Vegetables, 3 SmartPoints
Green Beans, 2 SmartPoints
House Salad, 5 SmartPoits *No dressing. Lower points by leaving off cheese & croutons*
Mashed Potatoes, 8 SmartPoints
Mashed Potatoes Loaded, 19 SmartPoints *Yikes
Sauteed Mushrooms, 2 SmartPoints
Sauteed Onions, 3 SmartPoints
Seasoned Rice, 12 SmartPoints *Yikes!
Sweet Potato, 13 SmartPoints *Yikes!
Now Let's Look at Some Weight Watchers Texas Roadhouse Entrees
There's lots of fabulous main proteins to choose from. I like to see what I'm interested in, check out the points, and then see what kind of fabulous side items I want to choose from. I will start with my favorite as the #1 choice that I'm in love with.
Portobello Mushroom Chicken, 7 SmartPoints *I leave off the cheese. The mushroom sauce is worth 2 SmartPoints. It brings it to approximately 3 SmartPoints!
Smothered Chicken with Jack Cheese, 5 SmartPoints
Smothered Chicken with Cream Gravy, 5 SmartPoints
Chicken Critters, 12 SmartPoints
Grilled BBQ Chicken, 2 SmartPoints
Grilled Salmon (8oz), 3 SmartPoints
Fried Catfish (3 pieces), 15 SmartPoints
Grilled Pork Chop (single), 6 SmartPoints
Grilled Shrimp, 6 SmartPoints
Grilled Sirloin (6oz), 4 SmartPoints
Grilled Sirloin (6oz) with Grilled Shrimp, 10 SmartPoints
Sirloin (8 oz) with Grilled Shrimp, 11 SmartPoints
Filet Mignon (6oz) with Grilled Shrimp, 11 SmartPoints
Sirloin (11oz), 7 SmartPoints
Texas Roadhouse Nutritional Guide
If you ever had any questions about nutritional information, be sure to check out the Texas Roadhouse Nutritional Guide! It's easily available online, and you find it by clicking here.

Texas Roadhouse WW Printable Menu
Be sure to print this menu before you take your next trip to help you plan out your meal! There's also a spot for you to write in your points that you want to "spend" on food while you're eating out. Doing so will help you keep yourself accountable for all points that you consume and stay on track.
Click To Print Texas Roadhouse WW Menu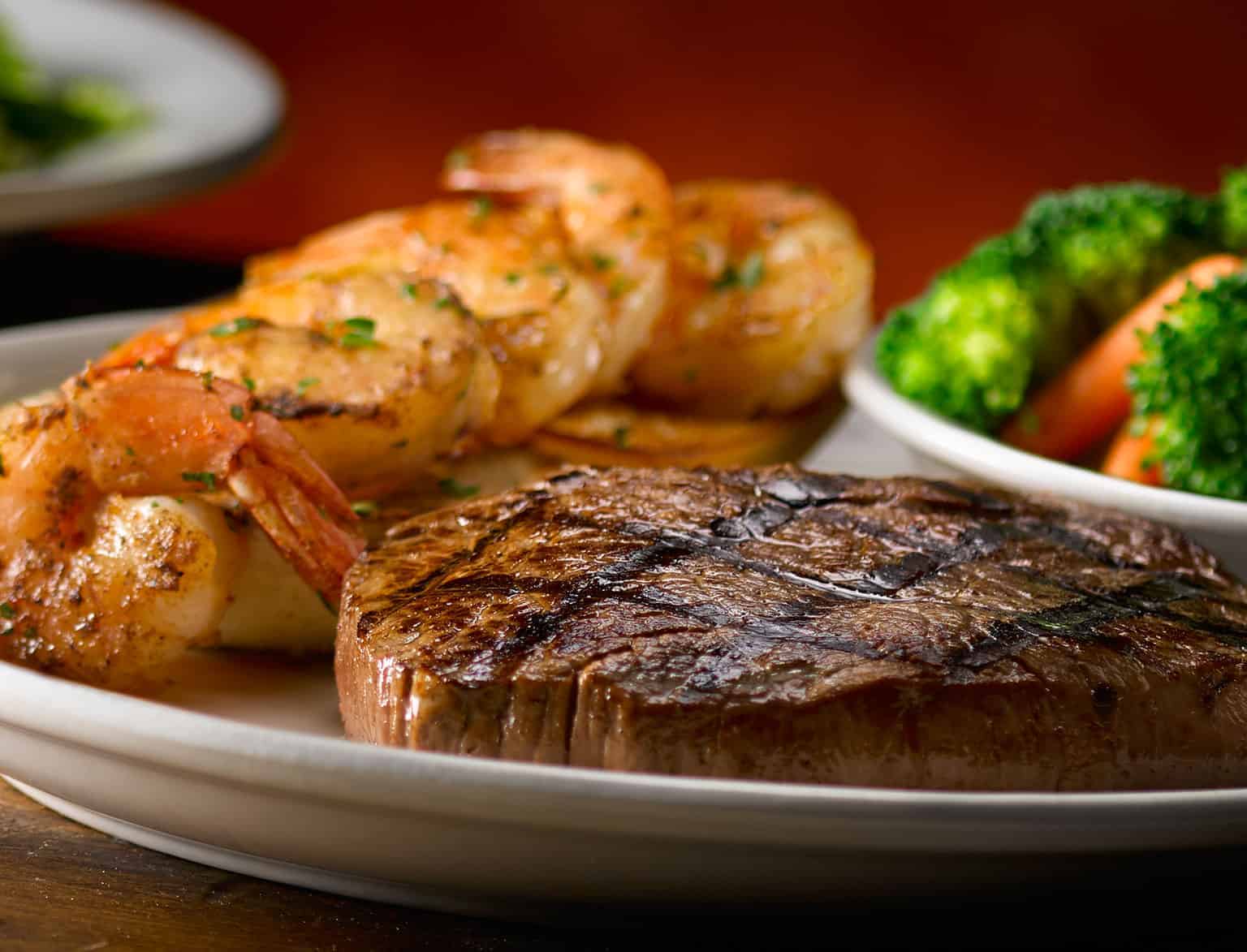 There are so many great things to enjoy! If you've saved points, earned Fit Points, or are using your weeklies, then sit back, relax, and enjoy some of your favorite foods here. Remember: It's all about portion control and making wise choices!
Be Sure to Join in on the Fun in These Two WW Groups!
There are two fabulous Weight Watchers Groups on Facebook you should totally join! One is a Freestyle Success group where we share all types of fabulous information, and the other is an Instant Pot Weight Watchers Group. You can join either group by clicking on the buttons below.
Click To Join Freestyle Success Group
Click To Join Instant Pot WW Group
Weight Watchers Recipes and Article You'll Love and Save
I love making these Weight Watchers recipes while I"m on the Freestyle program, and I hope you'll love them too! It's always great to be able to expand and add our own personal Weight Watchers recipes Rolodex (that never seems to stop growing, and I love it!).
What are some of your favorite WW friendly foods to at while you're visiting a Texas Roadhouse restaurant? There are so many different and amazing combinations to create, and I would love to see what you enjoy!