Weight Watchers Starbucks Points
Being on WW (formerly Weight Watchers), doesn't mean you have to give up all of your favorite Starbucks treats. I've got a huge list of Weight Watchers Starbucks Personal Points menu items for you to go through! Being on WW means you have to plan ahead on how you want to use your points, so you don't have to give up everything. That's one of the best parts about on Weight Watchers.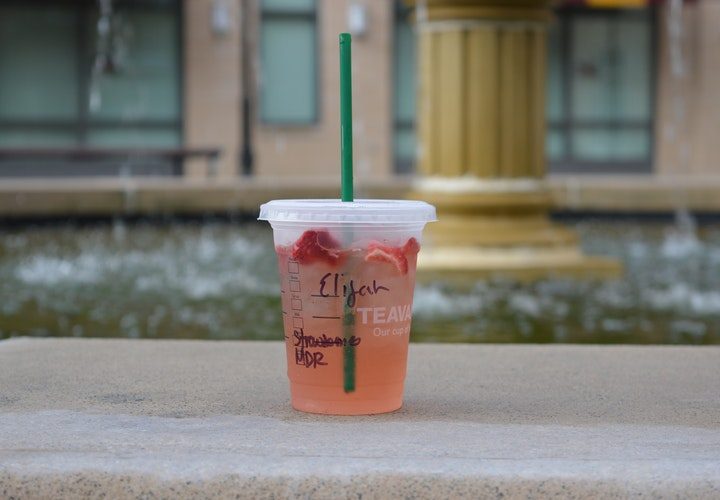 Being on WW doesn't mean you have say good-bye to everything in your life. WW is all about reimagining your life to live it to it's healthiest and fullest.
You just have to make sure that you're tracking the points that you consume. We have so many fabulous WW Zero Point Food items, that you can easily enjoy one of these fabulous Starbuck treats.
Are you wanting that special little coffee drink, snack, or even light meal? Then I hope my Starbucks Weight Watchers Points list helps you out in a pinch. To make it easier for you, I've included a printable list for you to take along with you! Just scroll all the way to the bottom for it.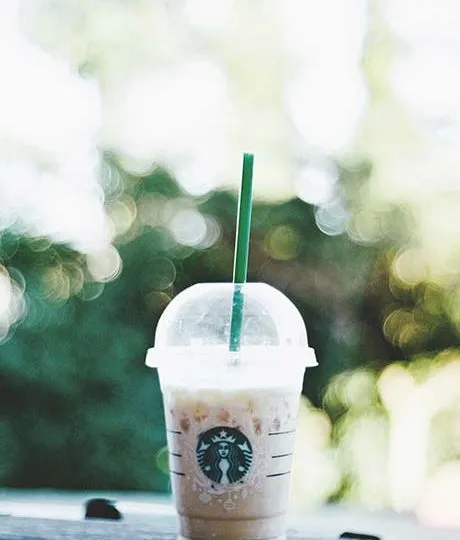 Plan Your Next Weight Watchers Starbucks Personal Points Trip for Success
Just like everything else in life, all you have to do is plan out your day to be able to use your points however you want. You can literally eat a full Zero Point day, and use your points how you like. My Instant Pot Pineapple Chicken recipe is a perfect example how you can eat an amazing Zero point meal, depending on your PersonalPoints plan. Try not to let everything get the best of you! You will totally psyche yourself out. 
SIZE MATTERS! You don't always need that Venti size drink. You can go with a much smaller size to treat yourself with while staying in your points zone.
One thing that I always have to remind myself is that I might now always be hungry. I could actually just be thirsty. However, drinking plain ol' water without any type of flavoring can be a bit boring and monotonous on our palates.
If you want to spice it up a little bit, then try to naturally flavor your water with amazing fruits and other ingredients. All you need is an infuser water bottle, and you'll be good to go.
Weight Watchers Starbucks List + Printable
Beverages (Iced & Hot) MyWW PersonalPoints
The Starbucks drink list below are some of the top and hottest drinks that most people love to enjoy. This list gives you bit more direction of trying to watch your PersonalPoints or SmartPoints (whichever plan that you're moving along with).
If you see 0 points next to a drink, that means you can have that in any size you wish! However, I've also noted certain sizes for Points, too. Like the Venti Sized Iced Caffe Latte with Nonfat milk with only 4 Points!
Caffe Americano, 0
Caffe Latte Tall with Nonfat Milk, 3
Iced Caffe Latte with Nonfat Milk, VENTI size, 4
Cappuccino Tall with Nonfat Milk, 2
Caramel Macchiato Tall with Nonfat Milk, 5
Cold Brew or Iced Coffee (without milk), Any Size 0  
Iced Skinny Cinnamon Dolce Latte, Tall 2
Mocha Frappuccino Tall with Nonfat Milk (without whipped cream), 9
Skinny Mocha with Nonfat Milk, Tall 2
Skinny Peppermint Mocha with Nonfat Milk, Tall 2
Flat White Tall with Almond Milk, 3
Vanilla Latte Tall with Nonfat Milk, 9
Chai Tazo Tea Latte Tall with Nonfat Milk, 7
Earl Grey Tea Latte Tall with Soy Milk, 6
Iced Green Tea Latte Tall with Nonfat Milk, 8
Vanilla Sweet Cream Nitro Cold Brew, Grande 4
Royal English Breakfast Tea, 0
Teavana® Tall Shaken Iced Green Tea Lemonade, 4
Teavana® Tall Shaken Iced Passion Tango Tea Lemonade, 5
Teavana® Tall Shaken Iced White Tea Lemonade, 4 
The Grub Spot
Starbucks has lot of different food that's easily accessible to grab and go for a quick lunch or snack. Sometimes, we just need something to keep us satiated, have a quick yummy bite to eat, or splurge our points on to indulge. It's all about using our Points wisely, without always having to say NO to ourselves.
Starbucks
Egg White & Red Pepper Sous Vide Bites, 6
Hearty Blueberry Oatmeal, 5 – 9
Steel Cut Oatmeal, 0 – 3
Reduced Fat Turkey Bacon and Egg White Breakfast Sandwich, 7
Bacon, Gouda, and Egg Breakfast Sandwich, 12
Sausage, Cheddar, and Egg Breakfast Sandwich, 16 – 17
Spinach, Feta, and Cage-Free Egg White Breakfast Wrap, 8
Chicken Chorizo Tortilla Sous Vide Bites, 5 – 7
Egg and Cheese Protein Box, 9 – 16
Egg and Gouda Protein Box, 8 – 11
Protein Bistro Box, 14
Smoked Turkey and Swiss Sandwich Bistro Box, 8 – 11
Turkey Pesto Panini, 14 – 16
Starbucks Sweet Treats Weight Watchers Points
Just because you're doing Weight Watchers, doesn't mean that you have to sacrifice everything. MyWW isn't just about losing weight, or maintaining weight…it's about enjoying life and keeping a life of balance: physically, emotionally, and mentally.
Cheese Danish, 9
Chocolate Cake Pop, 9
Chocolate Croissant, 11
Petite French Madeleines, 12
Petite Vanilla Bean Scone, 5
Sweet Lemon Cake Pop, 9
Vanilla Almond Biscotti, 8
The printable is a tri-fold, so you fold it up and carry it with you whenever you need a reminder of what the points are of your favorite menu items. Below is a small sample! This current printable menu is done in only Freestyle points, and not 3 point system or the new PersonalPoints Systems; however the points are so extremely close!
Weight Watcher News & Recipes