Instant Pot Accessories Everyone Needs
With the ever growing popularity of the Instant Pot, comes a HUGE assortment of Instant Pot Accessories that you're going to want to add to your arsenal. There's almost every single thing that you can think of out there to be used in your Instant pot, but I'm going to share some of my personal favorites that I actually own and use, and a couple of things that I might suggest in getting if you love cooking certain types of food in your Instant Pot.
The Instant Pot receives assistance from lots of its helpers, Instant Pot accessories. With these amazing Instant Pot accessories, you can make "boiled" eggs, cheesecakes, steam vegetables, yogurt, do PIP (Pot In Pot) cooking, and so much more. Let's me show you some of my favorite products that you're totally going to want to have for your Instant Pot accessory arsenal you already have. I'm going to be starting with my most favorite and most used Instant Pot accessory!
My Favorite Instant Pot Accessories You Need to Order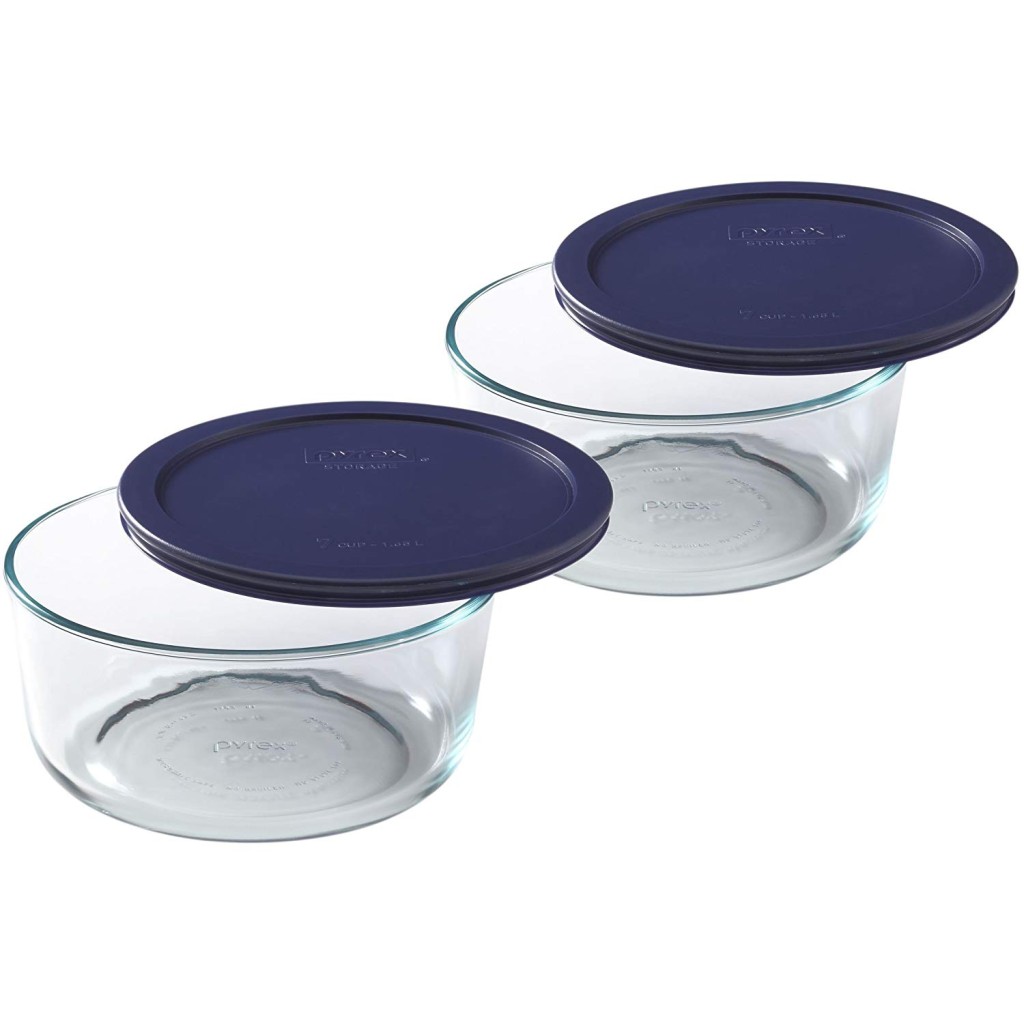 7 Cup Pyrex Bowl
The 7 Cup Pyrex bowl is so amazing do PIP cooking in the Instant Pot. If you're not familiar with PIP (Pot In Pot) cooking is, then let me help you out a little bit. There are a lot of recipes that you can make in the Instant Pot, but doesn't necessarily require you to to just throw ingredients into the Instant Pot and cook it. You'll get burn notices and it'll be a big ugly mess. Making Instant Pot Lasagna is a really great example of PIP cooking. You place ingredients, normally layered, into the first "pot" that you're cooking in. Place a trivet into your main Instant Pot metal liner (the silver pot the comes with the machine), pour about 1 1/2 to 2 cups of water into the metal liner, and then place in your Pyrex dish that you're cooking in. So, you're cooking a pot of food within the Instant Pot's pot. That's a mouthful lol. This is by far my most favorite Instant Pot accessory that I use SOOOOO much. This is a two pack, and totally worth the money in buying. You'll get so much use out of it.
Instant Pot Egg Basket
One of the best parts that you're going to love about your Instant pot, is having this egg basket to pressure cook your eggs in. There's lots of different variations of the steamer egg basket for pressure cookers, but I really like this one a lot. I love that this basket is stackable, so I can do more than 6 eggs at a time. I have a big family, so only being able cook a few hard boiled eggs doesn't work well. Everybody is gonna want one, especially if they want me to cook deviled eggs, or my deviled egg potato salad.
Instant Pot Spring Form Cake Pan
This Instant Pot Spring Form Cake pan is perfect for all of your cheesecake making needs! Don't worry about how many cheesecakes you make, just make them. Let them cool, add whipped cream, fresh fruit, chocolate chips, and whatever other toppings that your little heart desires. If you know me at all, then you know I'm a Golden Girls Freak…so cheesecake is like the air that I breathe. This is definitely an Instant Pot accessories item you need to buy! Your friends will be begging you to make them a cheesecake all of them time!
7 Inch Bundt Cake Pan
I totally love this 7 inch bundt cake pan. I make a lot of my desserts in it, since it fits so perfectly inside of the my Instant Pot without any type of struggle. Whether you want to make my Instant Pot Monkey Bread recipe or make a steamed pudding cake, this is the pan you want to use. If you want, you can even make a meatloaf in it! How cool would a meatloaf ring turn out? I think I feel another recipe coming!
Instant Pot Glass Lid for Steaming and Slow Cooking
You might not think you would need an Instant Pot Glass Lid because you already have a lid to do a majority of your cooking with, but trust me….you will regret not having one! You can use it for so many different things: when you sauté food, steam food, make sauces and jams, slow cooking, and so much more! This is one of the best Instant Pot accessories investment that you can buy yourself.
Instant Pot Egg Bites Mold
The Instant pot is the perfect machine in making those coveted Starbucks Egg bites that everyone is going crazy over. The egg bites are not only easy to make, but they're super delicious. This Instant Pot egg bites mold is going to help you make as many bites as your heart wants! Of course, you can also use this to make mini cakes or whatever else you want to cook in them. You can make Brunch time so much more fun!

Instant Pot Silicone Steamer Set
This Instant Pot silicone steamer set has become of my personal favorite things to use. Okay, so I have used the silicone cake mold just yet, but I love the silicone trivet and steamer basket. The silicone cools out so fast, so I'm don't have to wait for long periods of time to take food out of the Instant Pot when i'm cooking with it. The steamer basket fits perfectly on the trivet, so it's not off kilter anywhere, so that puts my mind at ease when I'm cooking with it. Whether your pressure cooking steam cooking, this is my go to set to use. Period. I love it!
Vegetable Steam Basket
This little vegetable steamer basket is freaking awesome, and everyone that owns an Instant Pot or electric pressure cooker should totally get one. You can use it for pressure cooking food in, or utilize the glass lid that I told you about before in to cook food in. Either way, this vegetable steam basket is the one that you need for your Instant Pot.
Pressure Cooker Stackable Pans
This an accessory that's sure to put you in pure amazement.  It's a 2 tier steamer basket set to where you can steam cook 2 different things at one time. While you're cooking your fresh veggies, potatoes, or something else in one basket, you can be cooking a piece of chicken or fish in the other basket tier! If you're only cooking for 1 or 2 people, then this is the best thing to buy. It definitely helps to minimize your cooking space and time.
Pressure Cooker Rack (Trivet)
If you don't want to have to worry about using trivets with handles on them because they get in the way, then this pressure cooker rack/trivet is the best bang for your buck. I do lot of jam making and other stuff with mason jars, and hate how the handles of the trivets get in the way. I used to use ramekins, but ever since I found this baby, I don't have to worry about it anymore. This things is awesome! You have plenty of room to do chickens, roasts, vanilla extract, and so much more. It's perfect for ay 6 quart Instant Pot, and is one of those Instant Pot accessories you'll use over and over again without any problem.

Instant Pot Sealing Replacement Rings
If you're going to be doing a lot of cooking in your Instant Pot, can PLEASE make a recommendation and you take my advice? Buy extra Instant Pot sealing rings. This way you can have extra ones on hand in case something unfortunate happens. However, the real reason why you should get two is super simple! Use one for your savory cooking, like my Instant Pot Meatballs,  and one for your sweet cooking, like my Instant Pot Monkey Bread. Then you won't have to worry about having smelly rings, or having one food item smelling like another food item. This is one of my top favorite Instant Pot accessories you get for yourself and have on hand. You'll thank every day for this!
Instant Pot Yogurt Making Cups
Besides falling in love with cheesecakes, you're going to be making a TON of yogurt. The yogurt you'll make will taste soooo amazing, and you'll love the huge array of flavors that you can make them with! most people just make their yogurt right in the pot, which is TOTALLY fine and acceptable. However, everyone has been slowly moving over to these Instant Pot yogurt making cups because it's so much easier and the clean up process zilch to none. You can directly from the Instant Pot to the fridge with no issues. Then you don't have to worry about storing a massive amount of huge containers of yogurt in your fridge. You can pull out the proper portion as you need. If you don't have this in your Instant Pot accessories arsenal and love making yogurt, then get it today.
Do you have any favorite Instant Pot accessories that you just love and can't live without? Let me know, and I will add them to my fabulous list!
Instant Pot Lid 6 Qt Air Fryer
This air fryer lid, now made my Instant Pot, is going to be one of your most newest and most favorite accessory to purchase and use! It was originally created as a single unit, but Instant Pot KNEW that had to make it easily accessible for everyone! Smart move on their part.
Easy Instant Pot Recipes to Make
Here are super fabulous and easy Instant Pot recipes that you make with using some of these Instant Pot accessories that we've talked about.
If you're looking for healthier meals to make in your Instant Pot, then be sure to take a look at my Weight Watchers Instant Pot database! You'll find tons of great Weight Watchers recipes that you can easily make in your Instant Pot without any issues.