If your family loves monkey bread as much as mine does, then you'll love making my instant pot monkey bread! Yes…I made it in my instant pot. We always have snacks ready to go for my when my nephews get home, and I was way behind on time today. I didn't have that huge amount of time to devote to making a snack.
Be sure to share this recipe on Twitter! Everyone loves Monkey Bread and Instant Pot.
Click To Tweet
Then I became curious, and asked myself if I could actually make monkey bread in my instant pot. I mean, I've made parmesan potato wedges (sous vide style), chicken parmesan, and other things; I've never made a traditionally "baked good" in it before. I figured what could hurt to try it? I would just be losing out on a can of biscuits. Luckily, my store had biscuits on sale, so I'm pretty okay with the loss if it didn't turn out good lol.
Instant Pot Monkey Bread? You're a crazy man!
Yes, I'm a crazy. However, just look at them! They turned out pretty amazing! Unlike the baked version of the monkey bread recipe, it doesn't crystallize and harden on top from the sugars and caramel sauce that you make for it. It turned out to be more of a bread pudding texture on the outside, but dense on the inside. They come apart just like the baked ones do! So I'm pretty golden in making them often! Plus it doesn't take that long to make them – almost half the time.
But I don't want to bore you with the story, so here's the recipe. YOU'LL LOVE THEM!!! Just an FYI.
Before getting started, you can use mini non-stick loaf pans. I found this set of 4 mini loaf pans on Amazon, and then I found this set of mini loaf pans, too. Or check out Marshall's or Homegoods! My two favorite places.
I've upgraded to a 7 cup mold! Here's the mold that I use: 7 inch Bundt Pan for Instant Pot Kugelhopf Mold. It's become one of my most favorite things to use in my Instant Pot!
Yield: 2
Instant Pot Monkey Bread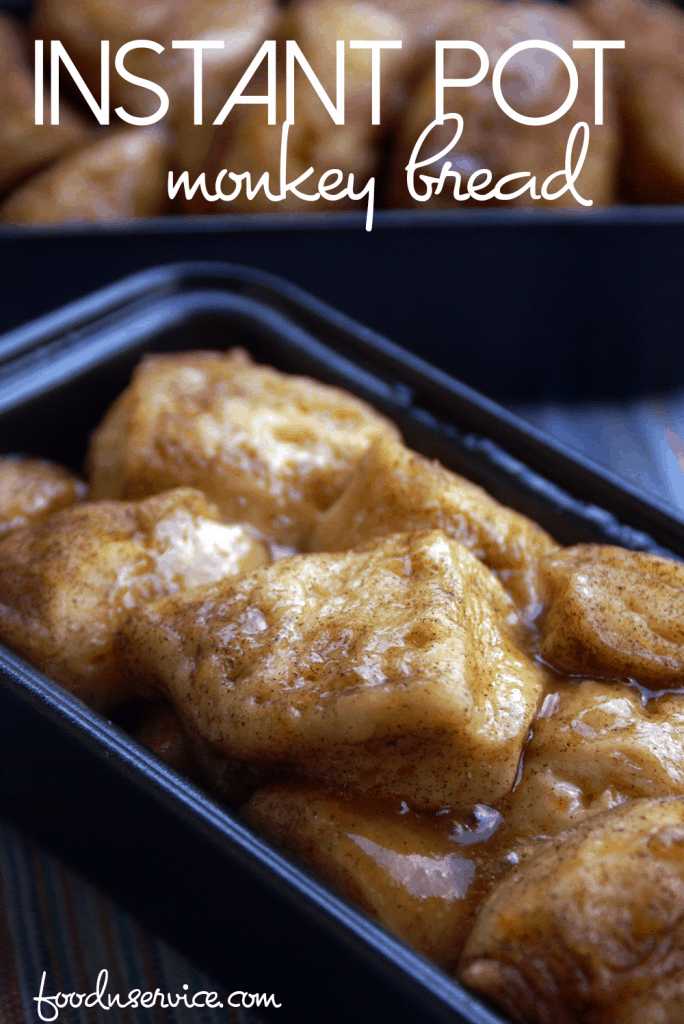 A super yummy and easy Instant Pot Monkey Bread Recipe you'll love!
Additional Time
15 minutes
Ingredients
1 can of southern buttered Grands biscuits
1/2 cup of sugar
1 1/2 teaspoons of cinnamon
1/2 stick of butter
1/2 cup of light brown sugar
1 piece of foil.
Instructions
In a large bowl or plastic ziplock bag, add sugar and cinnamon. Combine well.
Cut 4 biscuits in quarters, and to sugar mixture, and coat thoroughly.
Place sugar coated biscuit pieces into a mini loaf pan.
Repeat the process for the other loaf pan.
Add butter and brown sugar into a small bowl, and place in the microwave for 45 seconds. Once butter is melted, stir throughly with a fork. Evenly distributed your caramel sauce you made between the two loaf pans.
Add 1 cup of water to your IP, and place 2 medium sized ramekins in the bottom of your IP (face up).
Place both loaf pans onto ramekins, and cover the top of the loaf pans with a piece of foil.
Place on Manual High Pressure for 21 minutes, and NPR for 5 minutes...then do a QR.
Take out and serve!
FOR 7 CUP MOLD
Spray the mold down with non-stick spray. Place biscuit pieces in the pan (You can use whole can of the Grands Biscuits in it). Pour brown sugar-butter mix on top.
Cook on HMP (Pressure cook - normal mode) for 25 minutes and allow to NPR for at least 15 minutes.
Recommended Products
As an Amazon Associate and member of other affiliate programs, I earn from qualifying purchases.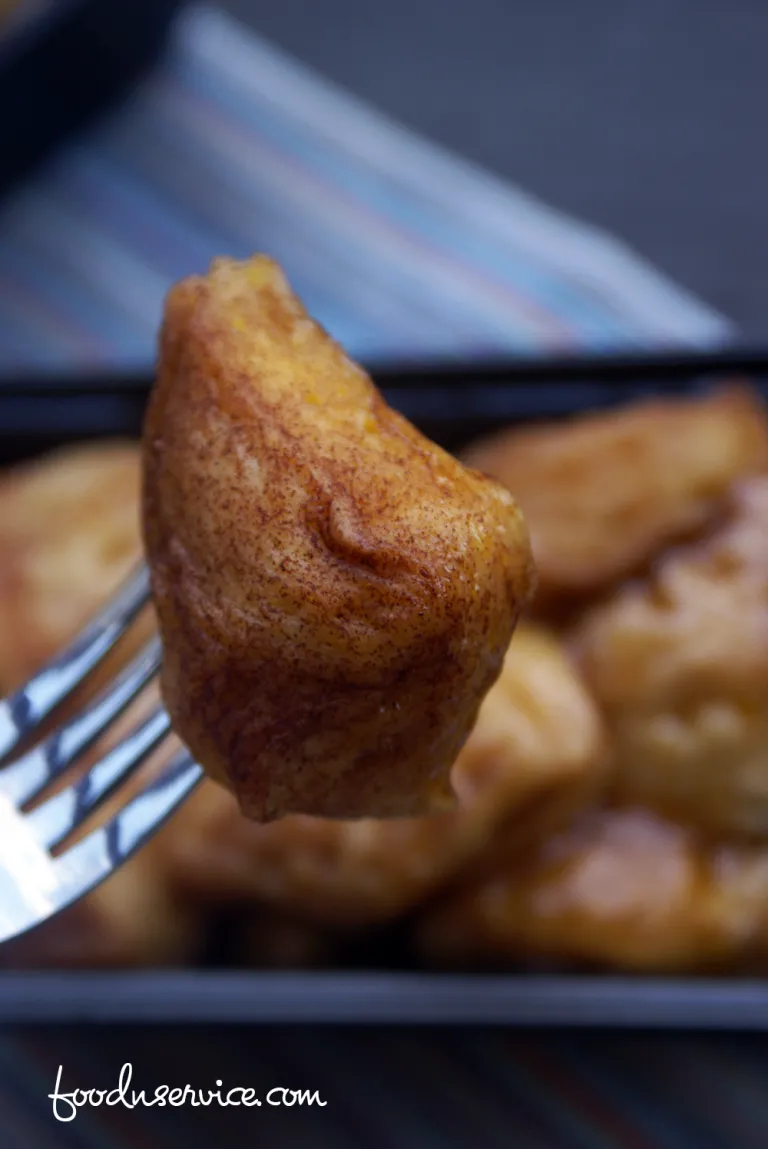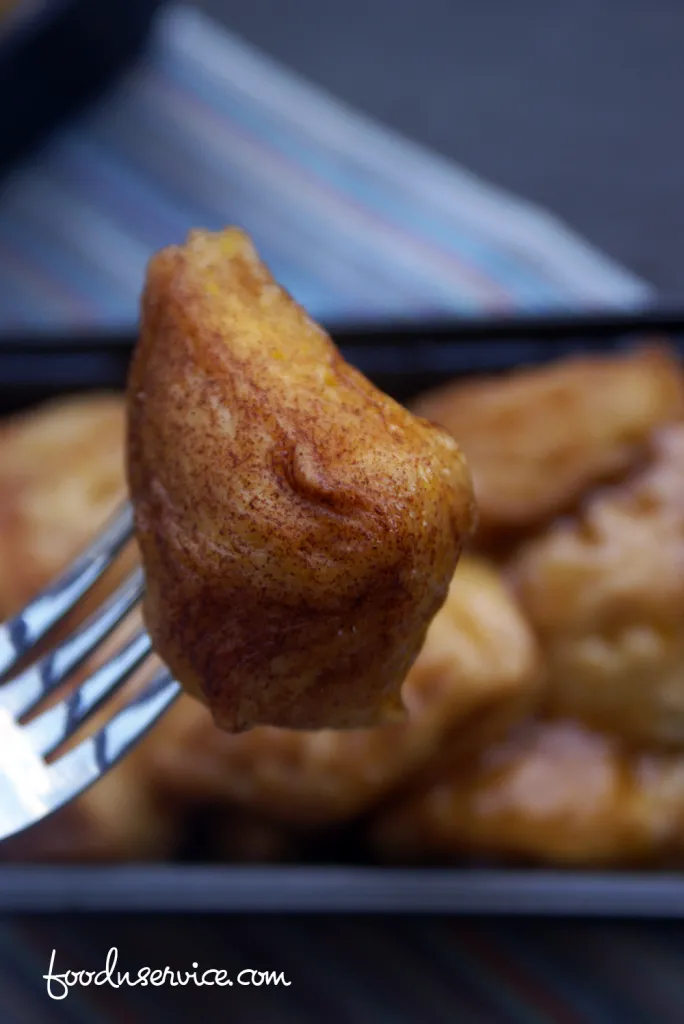 I hope you enjoy this recipe and my other ones!