Instant Pot Pinto Beans and Bacon (No Soak)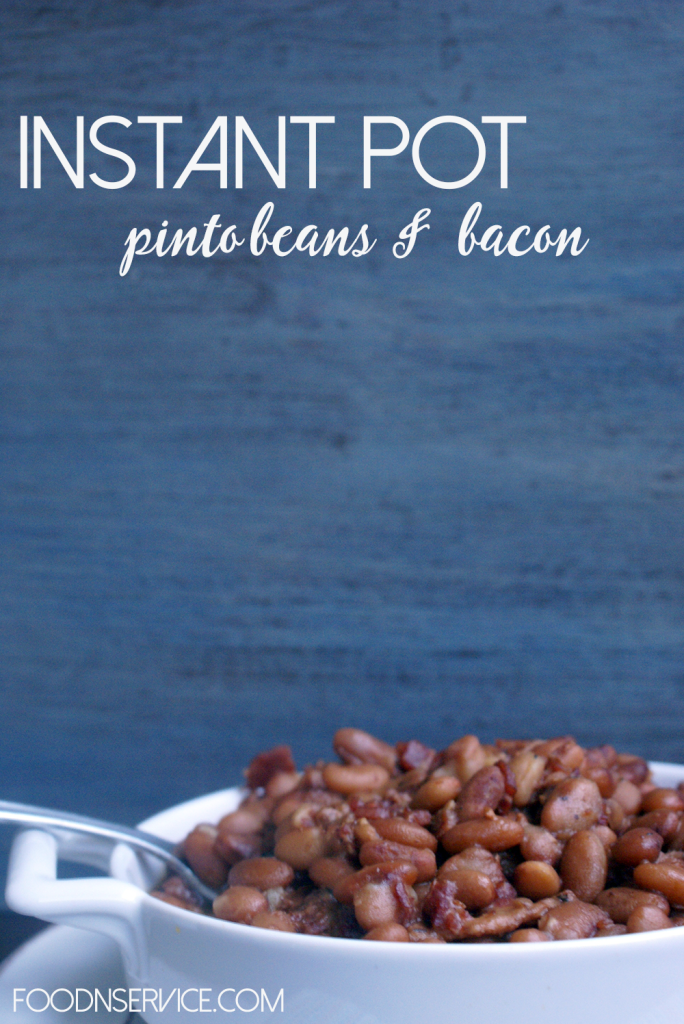 These are the best Instant Pot pinto beans and bacon recipe I have ever made. Yes, I might be tooting my own horn, but we're allowed to do that once in a while, right?
The last time I tried to make any type of bag of dried beans, it took FOREVER for me to cook. Although, I didn't soak the beans in water (as I was apparently supposed to do) and had to keep on guessing about how much water to add (because men don't read instructions) and all of that lovely jazz.
It was a total failure.
Actually, it was nightmare. No one ate dinner until about 10:30pm. All I could do was stand silently in the kitchen while trying not to cry.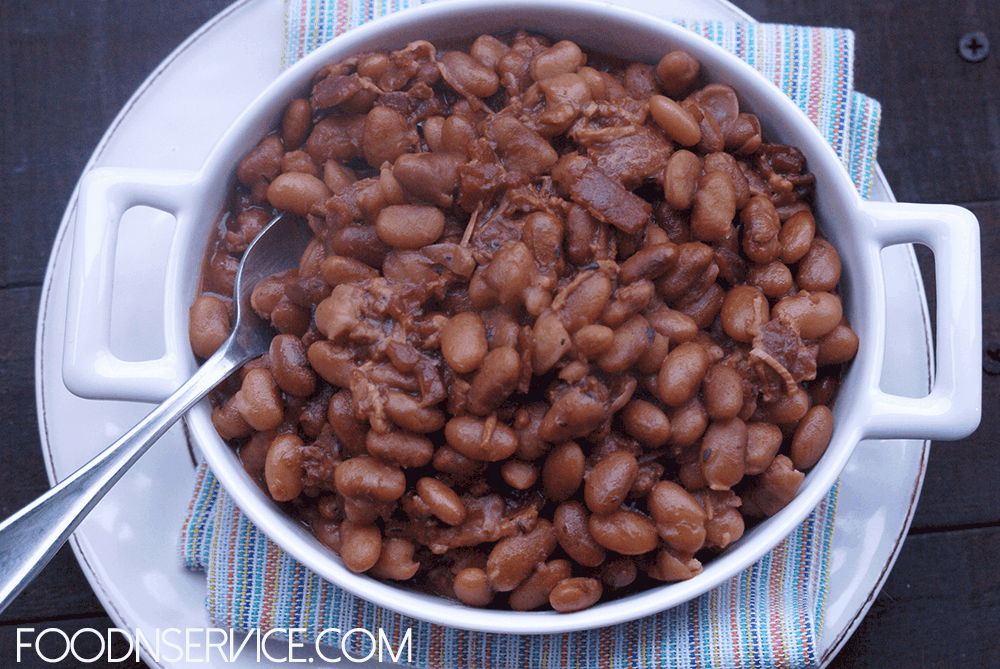 I looked up a ton of recipes online, and dedicated myself to try out which one I thought made the most sense for me to make. Every recipe I read had different ratios of time and liquid.
With each new recipe I found, I was getting confused. Some people used the liquid of canned tomatoes and other liquids (besides the addition of water) to balance things out.
I was determined to not have another pinto bean nightmare in the kitchen because of not knowing what I was really doing. I like to keep my cooking a little bit more simple.
Thankfully, I was able to compare about 20ish different recipes that all agreed around 5 1/2 – 6 cups of liquid per 1 pound bag of dry pinto beans.
Score! Found one! The bean to water ratio was just what I was looking for. However, the only thing I didn't agree with is the length of cooking time. I felt that it needed more time, so I tested it out and I was right. It needed another 25-30 minutes. Once I adjusted the time, then the pinto beans were seriously cooked to perfection.
Now for the fun part: the recipe. I hope you enjoy it!
Instant Pot Pinto Beans Recipe
If you loved this recipe, be sure to checkout my other Instant Pot recipes! I'm on a journey to make life easier for the both of us!
I'll keep adding more recipes as I come up with them! Just know that I'll always be sure to try the recipe out first, and then share them with you!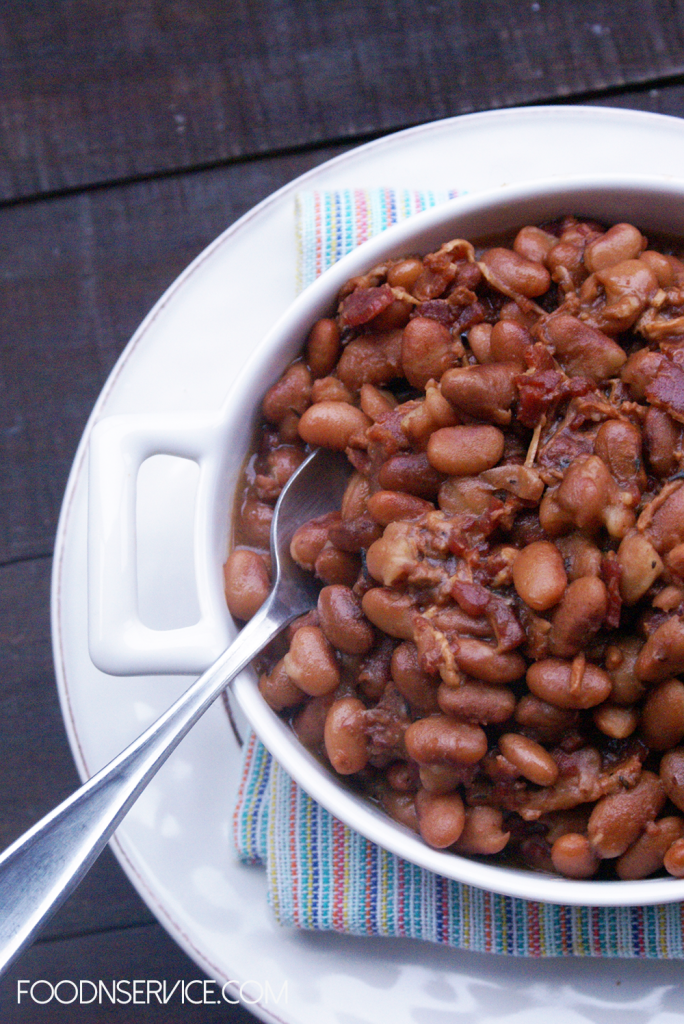 For you visual people, here are some awesome step by step photos 😀
For this recipe, I used an 8 QT Instant Pot. So we will have different cooking times of coming to pressure and depressurizing. You will also have different cooking times if you live up in the mountains, as in comparison to me living closer to the coast line. But you can totally do this in your 6 quart with no problems!
Yield: 8-10
Instant Pot Pinto Beans and Bacon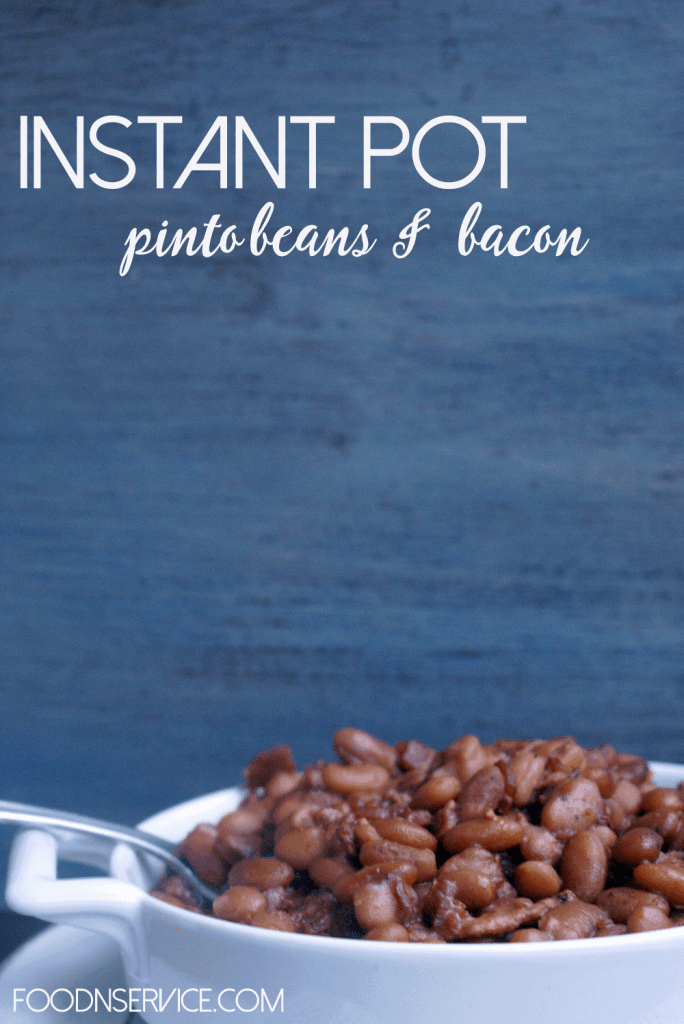 These no soak Instant Pot Pinto Beans and Bacon recipe is super simple, and doesn't require to sit and watch!
Cook Time
1 hour
5 minutes
Total Time
1 hour
20 minutes
Ingredients
1 pound bag of dried pinto beans
2 pounds thick cut bacon (cut into 2" pieces)
6 cups of water
1 teaspoon garlic powder
1/2 teaspoon thyme
1 teaspoon sea salt
1/2 teaspoon black pepper
2 tablespoons of Cholula hot sauce.
Instructions
With your IP on sauté, cook your bacon until it's nice and crispy. Drain half the grease out of your IP when done.
Add in your dried beans, water, and all other seasonings.
Set to manual high pressure for 38 minutes.
When done, let it NATURALLY release pressure. It should take about 22-26 minutes for this to happen (depending on elevation).
Take the lid off and allow to set for about 10 minutes before serving over some amazing jasmine rice!
Done and serve!