Bloody Maria Recipe: Simple And Delicious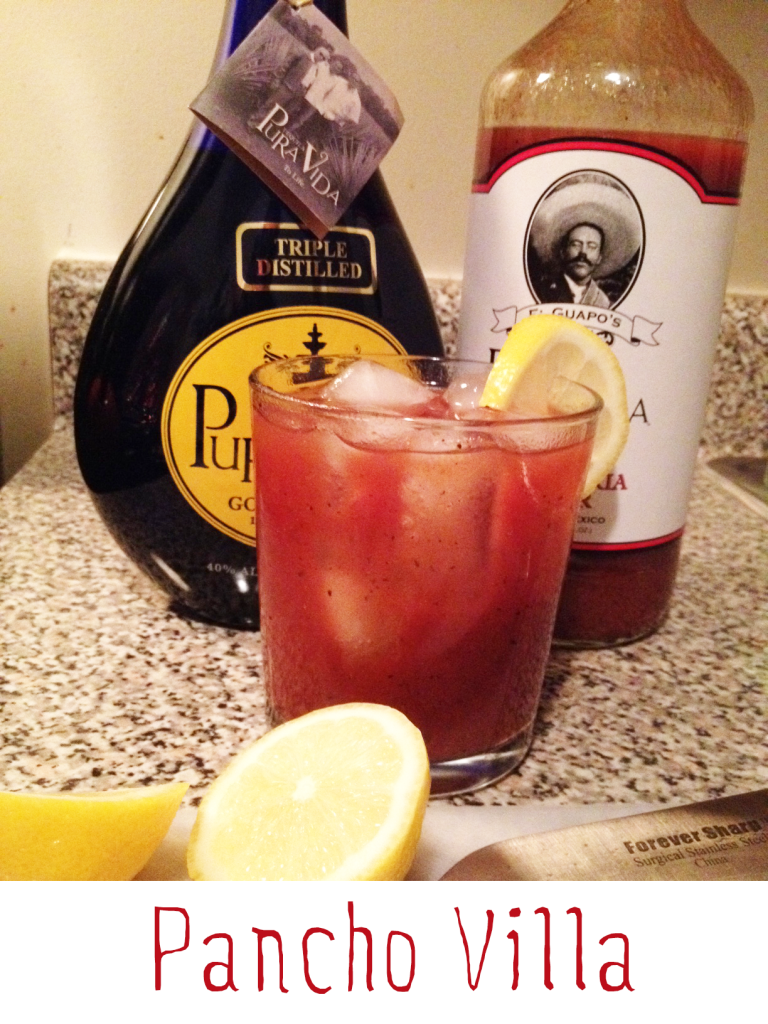 Bloody Maria Recipe Using Pura Vida Tequila
I love my life. I was approached to do a product review over line of tequila produced by Pura Vida. How could I say no to alcohol? To boot the overload of generosity of giving me three bottles of tequila and mixers to sample in my home, I was also paid to do this. How can life get any better? It really is a Pura Vida for me! For those that don't know the translation, Pura Vida means "Pure Life."
Felicano Vivanco IV is the mastermind behind Pura Vida tequila. He has spent his time in personally grooming and "loving" over 4 generations of Agave plants. Agave plants are what all tequila is made of. The biggest difference from the production of tequila from agave plants is the residual sugars. Younger plants tend to have more residual sugars, so they are a bit more harsh and not so smooth in going down. In fact, he actually has piped music (through Bose speakers) that play classical music to his plants. I love Felicano's motto in raising his 100% Blue Agave plants with music and the effect that comes from it, "It makes the Agave juice sway to the music, why do you think our tequila makes you dance more than others? Great Tequila comes from letting the plants know I care about them." Which is why Felicano actually spends time with plants in the fields. I love it, and it shows through in the flavor.
Felicano's 100% Blue Agave juice goes through a double distillation in small patches, and than a final one through their state of the art stainless steel purification process. What's even better is that Felicano has a water purification machine that sends its water used in the tequila making process through a 5 stage water purification system created just for him.
The Pancho Villa is Pura Vida Tequila's version of a Bloody Maria. They have spent the time to perfect their own variation of a Bloody Mary-Maria Mix. For those that are wondering, there is actually a difference between a Bloody Mary Cocktail and a Bloody Maria Cocktail. What is the difference? The alcohol used in. A Bloody Mary is made with vodka, and a Bloody Maria is made with tequila. I have to give a lot of props to Pura Vida's Bloody Mary-Maria Mix. I am NOT a true fan of a Tomato based drink. I've tried to like to before, but just couldn't. Have I had them before? Yes. Yes I have. Though, most of them have just reminded me of a V8 based tomato juice drink, and I despise V8 juices because of that reason. Pura Vida's Mixer is MUCH better than I had anticipated. For one, it didn't remind me of the foul taste of V8. For second, it had a nice peppery taste to it. There is actually texture and flavor layered throughout each sip. If I can be partially sold on it, then you should be fully sold on the fact Pura Vida Tequila adds a much better flavor to this adored cocktail.
After following the recipe they provide to me, I have to say that I really did enjoy it. Honestly. I did, at least in comparison to others that I've had. Thanks to the Pura Vida Reposado Tequila, it creates a different depth and texture to the flavor profile than say…vodka. I think I might get used this after all. The one thing I will add is that the traditional recipe calls for a celery stalk in it (as tradition calls for it to be used as a garnishment) and lemon wedge served in a tall Collins glass. Well, I'm allergic to celery so I left it out so I might enjoy the consumption of the beverage. In addition, I didn't have a Collins glass but I did have a high ball glass (something I know which most of you will have to utilize). The picture I have provided below will give you a great representation in the usage of garnishment and glassware.
I know you're probably tired of me rambling on, so I won't torture you any more and just provide the recipe. However, I will go and do a shot or two of tequila to assist me in relaxing for the end of my day. Salud my friends! Enjoy.

Yield: 1
Bloody Maria Recipe: Simple And Delicious
Prep Time: 2 minutes

Total Time: 2 minutes
Ingredients
1 oz Pura Vida Reposada
4 oz Pura Vida Bloody Mary Maria Mix
Instructions
Shake ingredients with ice.
Strain into an ice-filled Collins glass
Garnish with a celery stalk and lemon whee


If you enjoyed this recipe, than look forward to more cocktail recipes coming soon! For the rest of the month in January, look forward to more cocktail recipes to enjoy throughout the year. Please go and visit my Pura Vida Friends on their Social Networking sites to get more recipes, tips and other great information from them!
Pura Vida Facebook          Pura Vida Twitter          Pura Vida Pinterest
**As always, please drink responsibly. If you feel unsafe to drive, please call someone to pick you or take a cab. Enjoy adult cocktails, but please don't drive while intoxicated.