Easy Adult Strawberry Prosecco Popsicles
Strawberry prosecco popsicles have become the #1 DIY frozen alcoholic beverage that everyone have loving to make and eat. It's never too hot or cold to make these fabulous adult popsicle treats!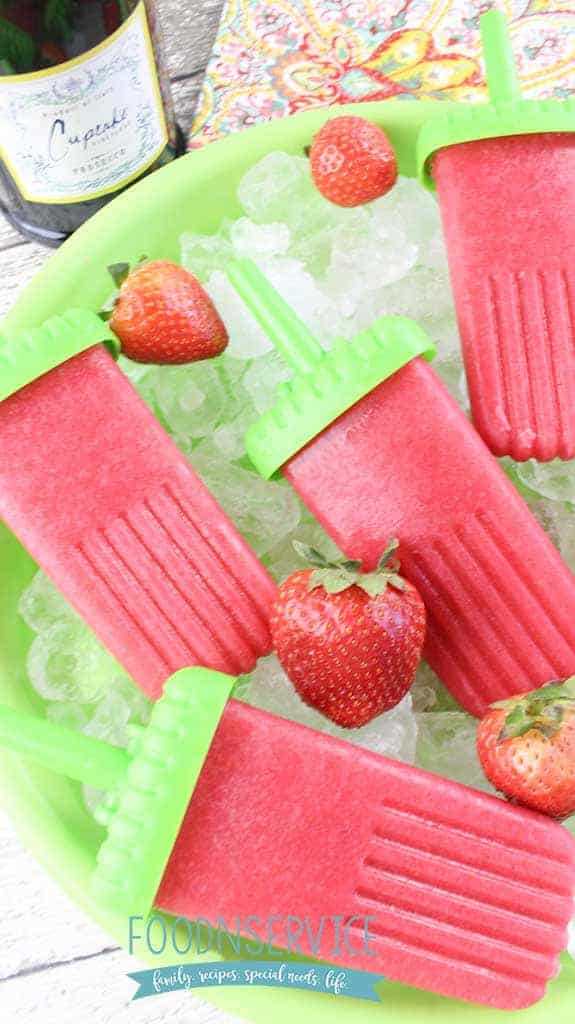 Strawberry Prosecco Popsicles Are Here To Stay
It's true. Prosecco popsicles made a debut mid summer, and the world has been going crazy over these tasty little frozen treat, so that's why I decided to spice it up a little bit more and make strawberry prosecco popsicles. I might have had a little bit of a Karen Walker inspiration for making these for the Will & Grace New seasons and episodes.
That's my girl. I just love her. She's basically my imaginary best friend who reminds me that I could use a little cocktail once in a while, and always teaches me how to use words in the correct manner.
The best is that these are so easy to make, and I'm sure you already have a bottle of prosecco or champagne of some sorts on hand. If you don't, then shame on you. I'm not sure if we can be friends.
I'm just kidding, honey. I'm sure if you sling a cocktail my way with a xanax backer, we will all be just fine. In fact, I'm just gonna eat me a cocktail of a strawberry prosecco popsicle. You never have to worry about opening a bottle with them. Ever. You go to the freezer and pull them out of the mold and enjoy. You can eat two or three of them at a time, and I will totally not pass judgement.
Time to Make Those Strawberry Prosecco Popsicles
I hope you enjoy my recipe, and then return of Will & Grace to the boob tube!
Strawberry Prosecco Popsicles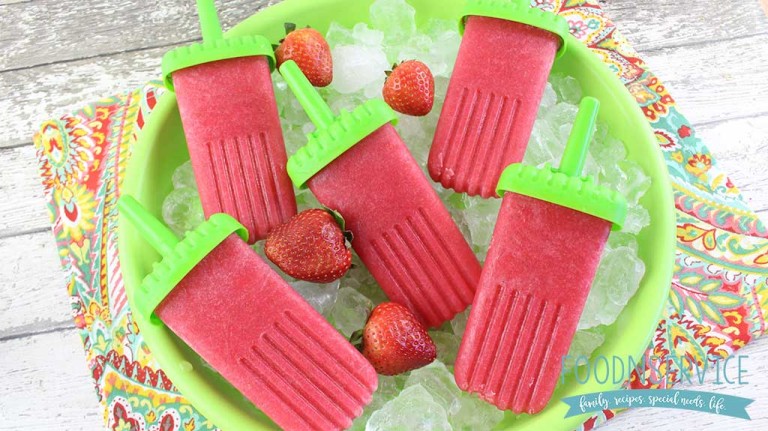 These strawberry prosecco popsicles are fabulous! Be sure to make them for your next get together.
Total Time
4 hours
5 minutes
Ingredients
2 cups strawberries - rinsed and sliced
3 Tablespoons honey
1 cup Prosecco white wine
Instructions
1. Place the strawberries and honey in a blender or food processor and purée.
2. Add the Prosecco wine and stir to blend well.
3. Pour into each ice pop mold, up to the fill line. Place the lids on tightly and freeze overnight.
4. Before serving, run warm water over each ice pop mold for 10-15 seconds to release.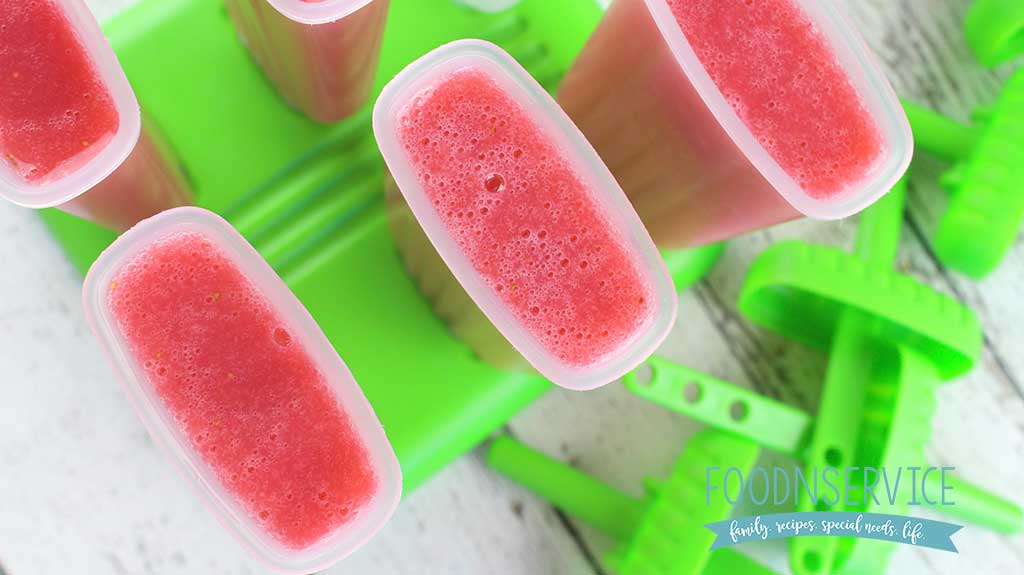 The popsicle molds are super easy to use. I used the Ozera Popsicle mold set, and they're just perfect…plus they're super affordable.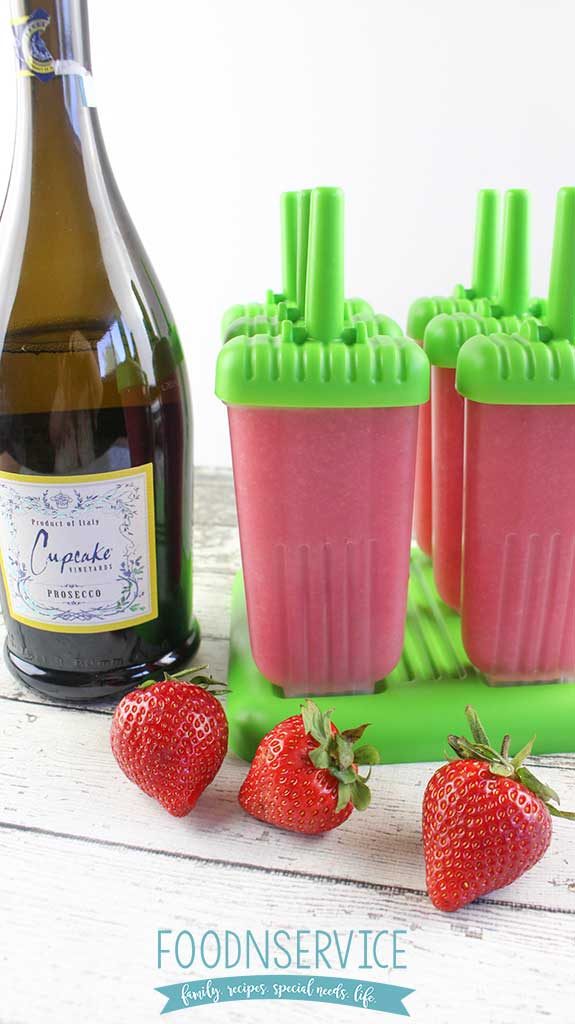 While you're waiting for them to freeze, be sure to pour yourself a couple of glasses. I wouldn't want you to not have anything to do.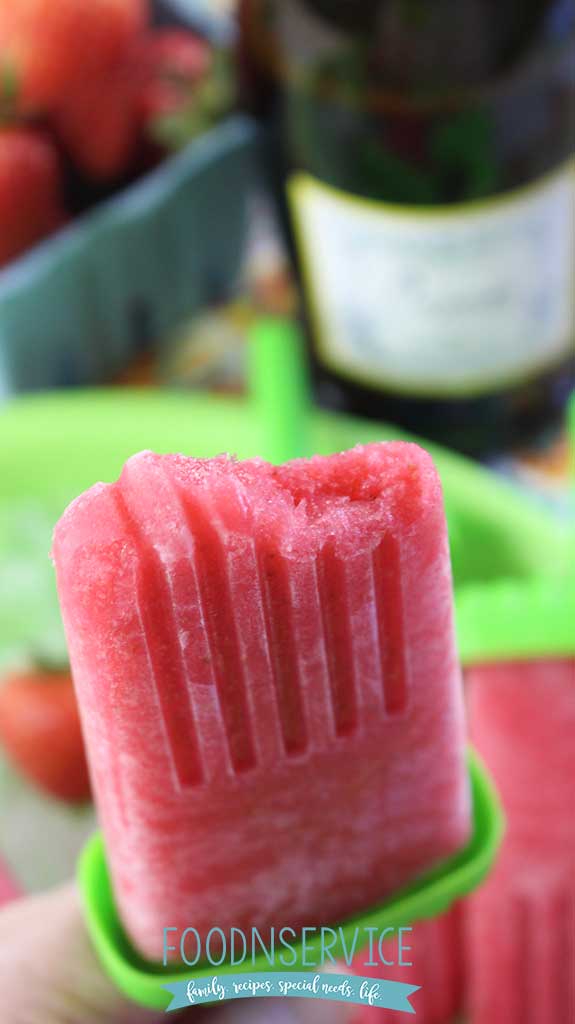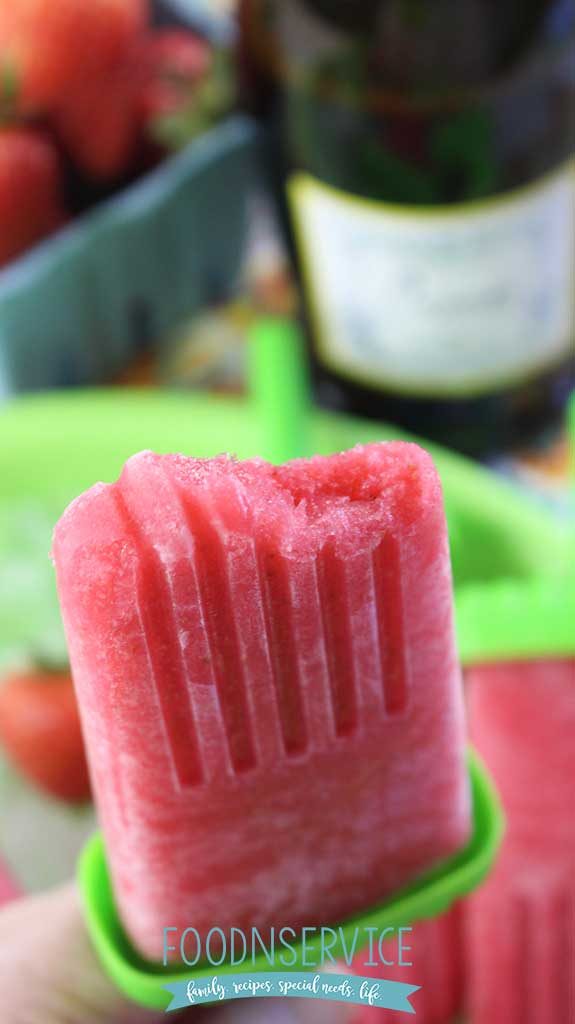 Yes, I am totally eating one WHILE I'm drinking a glass of prosecco. Life is pretty good right now.
I like you. If you like this recipe, then be sure to check out my other fab recipes. Sign up for my email list, and I'll send a free Instant Pot Cookbook via email full of 10 awesome recipes from my blog. If you don't subscribe, that's okay! Just bookmark me to come back and see what else I'm have shaking up in the kitchen or with Angela and her happy little world.