Panda Bear Cookies
These Panda Bear cookies are just a total fun treat for everyone! I can not take the credit for these. I so couldn't have these if it wasn't for an amazing friend of mine, Michelle! Here's to you Gu Mi Ho! She is my crafting and baking partner! We love bouncing new ideas off of each other, and saying "Why the hell not?" Well, these things are just so much fun…to the point of where you almost hate eating them! Your little ones, or grown ones, will definitely squeal with delight while they eat their little heads off. Watch them. If you don't have these cookie cutters available, you can always purchase them online at Amazon (if you click the link, it will take you to them). They're gonna have a big smile on their face! I (we) hope you enjoy!
Yield: 24
Panda Cookies Recipe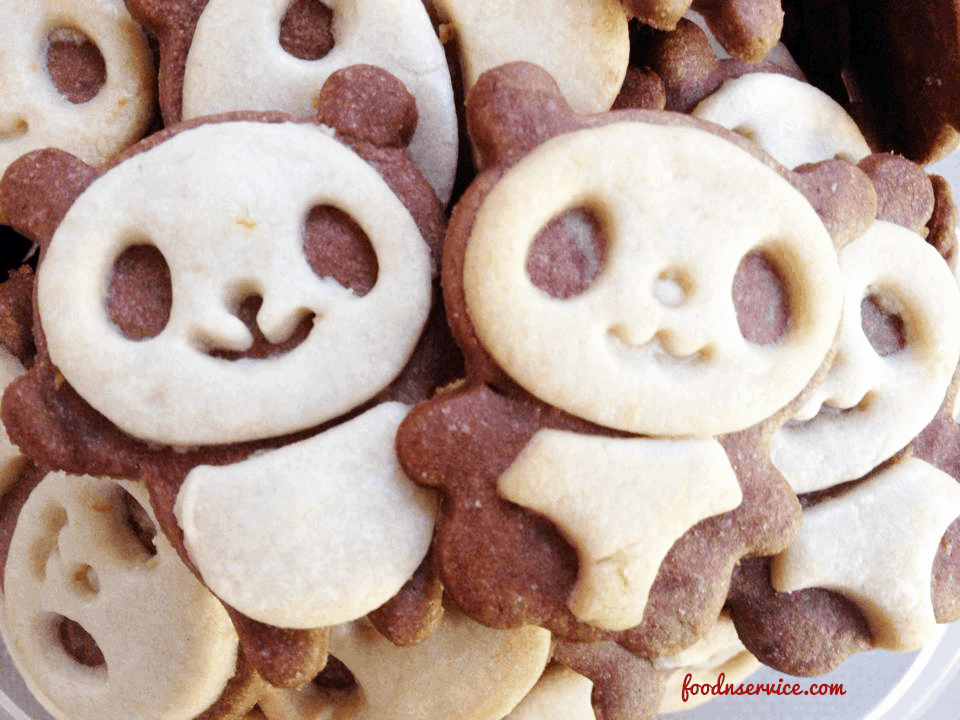 Prep Time
1 hour
15 minutes
Total Time
1 hour
25 minutes
Ingredients
2 tablespoons unsweetened Cocoa Powder
2 1/2 cups all purpose flour
1/8 teaspoon salt
1 cup unsalted butter, room temperature
3/4 cup granulated white sugar
1 large egg
1 1/2 teaspoons pure vanilla extract
1 1/2 teaspoons orange zest
Instructions
Cream together butter an sugar until fluffy.
Add in egg, vanilla extract and orange zest until blended.
Slowly add in salt and flour.
Cut dough in half. With 1/2 of cookie dough, mix in 2 table spoons of cocoa powder.
Cover in plastic wrap and place in refrigerator for 1 hour.
Preheat oven to 350.
Roll out portions of your cookie dough on a lightly floured surface (don't forget to add a little to your rolling pin).
Cut out your different shaped pandas and layer your pieces on top of each other.
Bake for approximately 10 - 12 minutes, or until very lightly browned. Don't over bake them, or the white portions of the cookies will be super brown. Allow to cool before transferring over to cooling rack