Instant Pot Irish Soda Bread Made Easy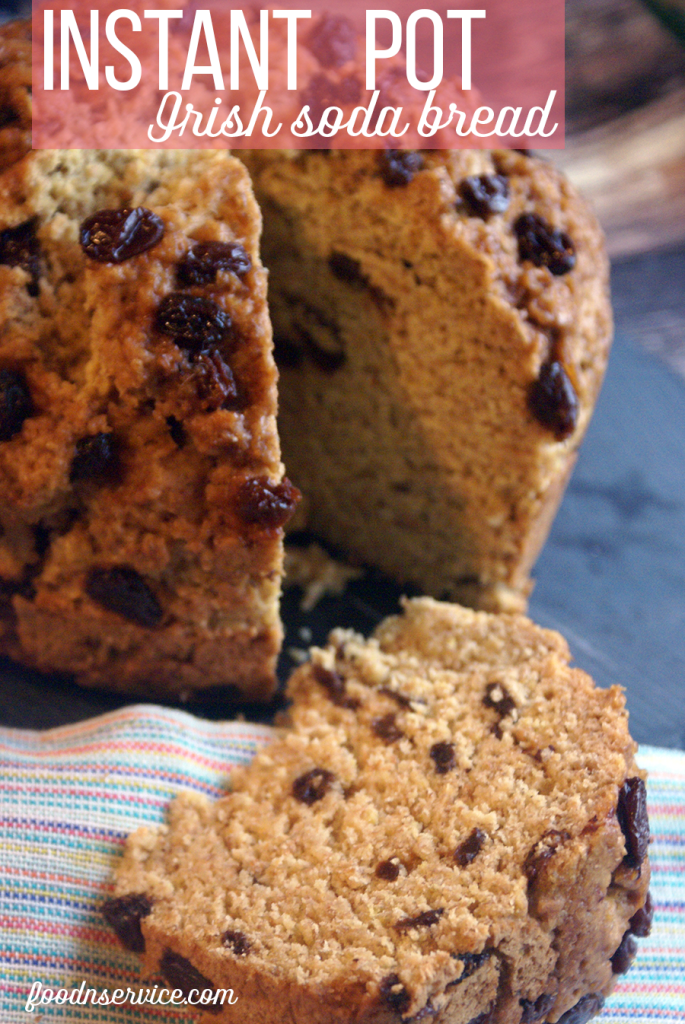 I've made Irish soda bread before, but I've never made Instant Pot Irish soda bread. I've always made my Irish soda bread in the oven, but today I wanted to test things out and do them a little bit differently. So I whipped out my recipe and plugged my Instant Pot in, and made it happen.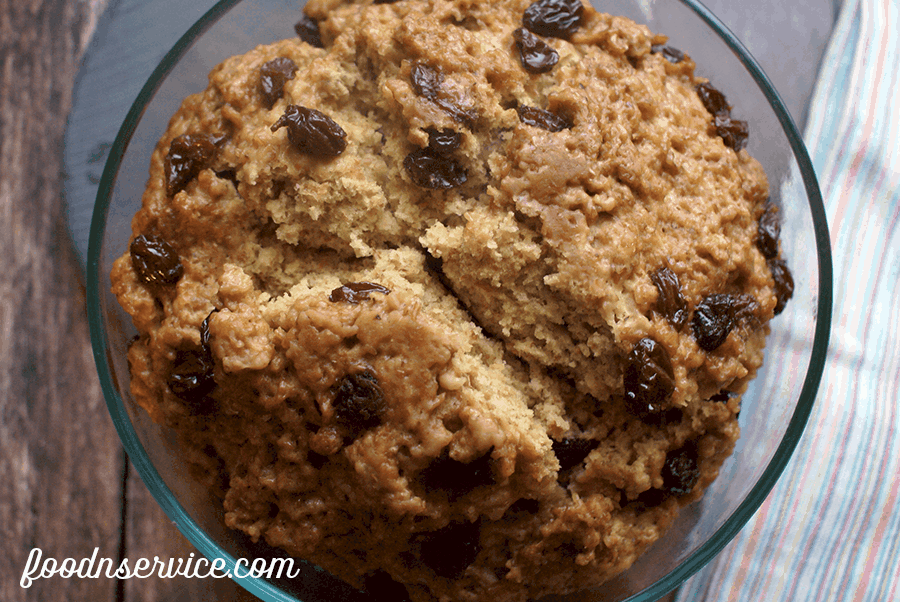 When "baking" in your Instant Pot, you have think about a couple of things: condensation at the top of the lid, and the amount of water required in your IP to create the pressure that you need. If you've made my Lazy Instant Pot Lasagna before, then you already know the size of the Pyrex glass dish that I use for my PIP cooking in my IP.
To help combat the condensation, I placed a piece of foil lightly on top of the dough. I didn't fold it around the pyrex dish. I just made sure that it fit in the pot. For the water needed, I have found that you really only need just a little over 2 cups of water for any kind of IP "baking".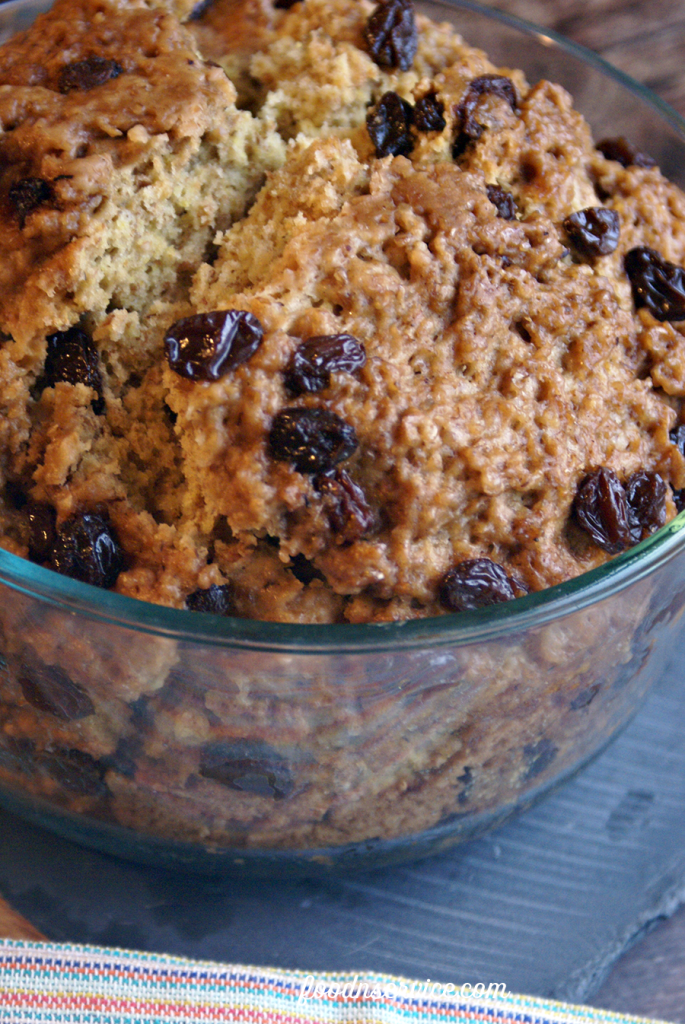 How Did the Instant Pot Irish Soda Bread turn out?
The Instant Pot Irish soda bread turned out pretty freaking delicious, which made me super happy. You can see the Instant Pot Irish soda bread split at the top as if was actually baked in the oven. The top was firm and only a tad bit tacky to touch, but I expected that because it being "steam baked". However, the crust of the bread did quickly dry up. It didn't become hard or tougher to chew or cut at all.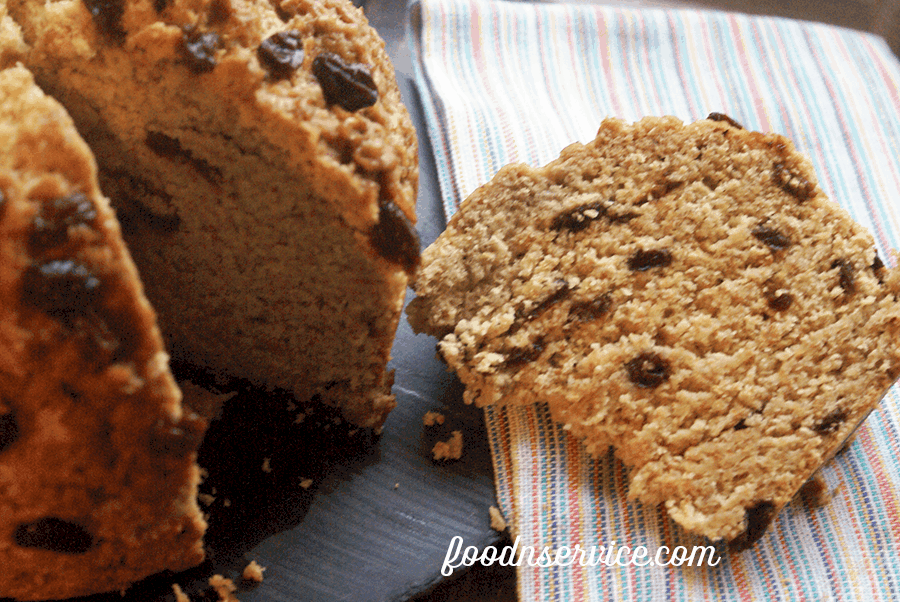 The recipe is just as easy to make as it is to "bake". Why make it in my Instant pot? Mostly just to see if I could, AND not for nothing…when the Summer months come our way, I really want to know what I can and can not "bake" in my Instant Pot.
The truest test of them all of how delicious it was? Angela and the boys, of course! If they don't eat, which they did…all of it, then I know I have some serious issues (like I don't have enough!).
[clickToTweet tweet="If you love your Instant Pot, then you're totally going to need to make this Irish Soda bread!" quote="Tweet me, I'm Irish!"]
If you love this recipe, then be sure to my other yummy Instant Pot Recipes!
Did you catch my little ingredient in the recipe?? Yes, I used Olive Oil! I love baking with olive oil. The smell of the oil doesn't stay upon baking. It helps to make baked goods so freaking moist that it's ridiculous. I actually came across this as a happy accidental ingredient when I ran out of vegetable oil while making a chocolate cake. I was like meh….Imma use it. Two years later, and I'm still using olive oil in my baking!