Instant Pot Irish Soda Bread Made Easy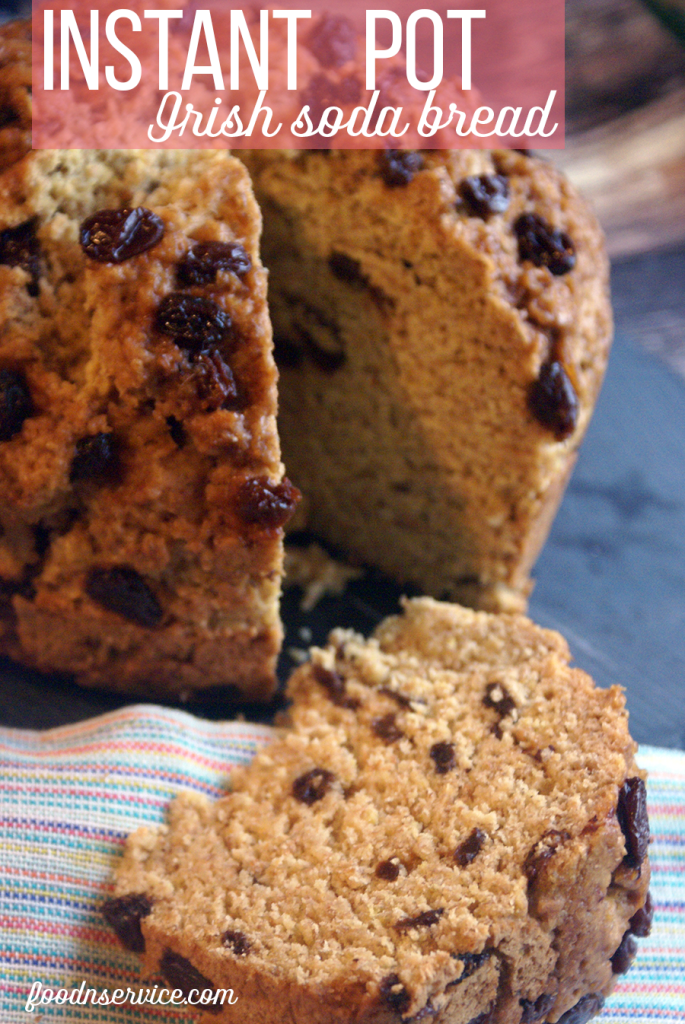 I've made Irish soda bread before, but I've never made Instant Pot Irish soda bread. I've always made my Irish soda bread in the oven, but today I wanted to test things out and do them a little bit differently. So I whipped out my recipe and plugged my Instant Pot in, and made it happen.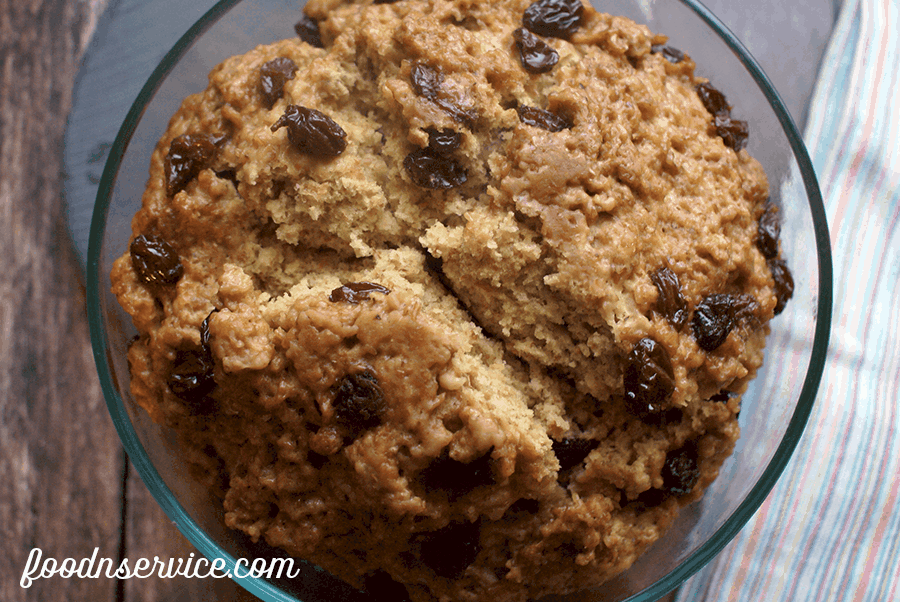 When "baking" in your Instant Pot, you have think about a couple of things: condensation at the top of the lid, and the amount of water required in your IP to create the pressure that you need. If you've made my Lazy Instant Pot Lasagna before, then you already know the size of the Pyrex glass dish that I use for my PIP cooking in my IP.
To help combat the condensation, I placed a piece of foil lightly on top of the dough. I didn't fold it around the pyrex dish. I just made sure that it fit in the pot. For the water needed, I have found that you really only need just a little over 2 cups of water for any kind of IP "baking".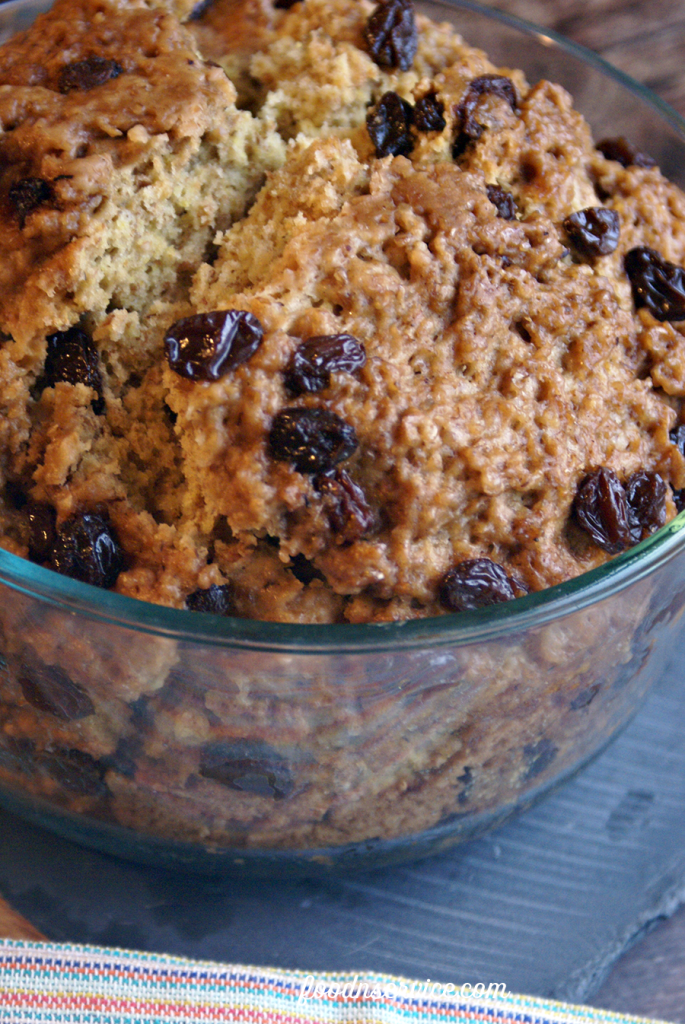 How Did the Instant Pot Irish Soda Bread turn out?
The Instant Pot Irish soda bread turned out pretty freaking delicious, which made me super happy. You can see the Instant Pot Irish soda bread split at the top as if was actually baked in the oven. The top was firm and only a tad bit tacky to touch, but I expected that because it being "steam baked". However, the crust of the bread did quickly dry up. It didn't become hard or tougher to chew or cut at all.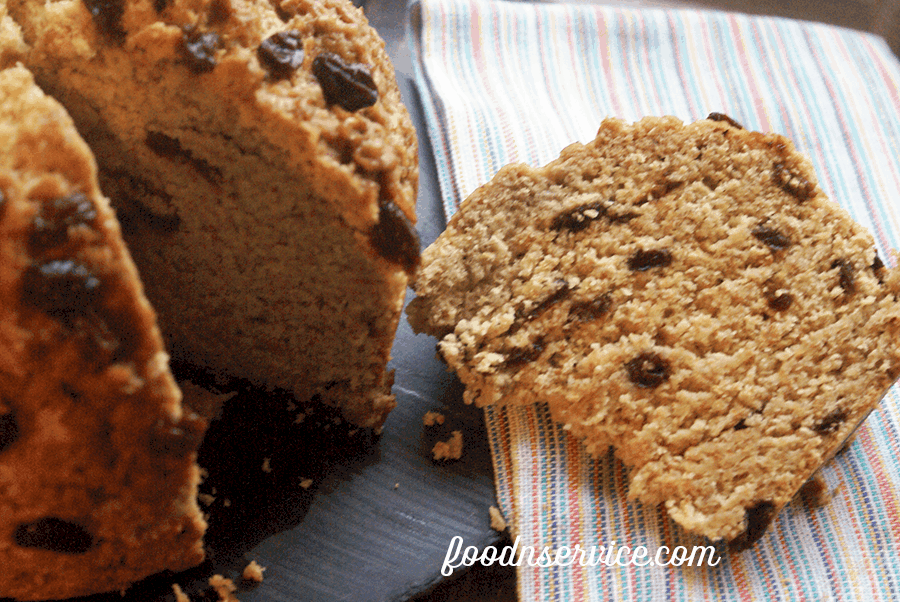 The recipe is just as easy to make as it is to "bake". Why make it in my Instant pot? Mostly just to see if I could, AND not for nothing…when the Summer months come our way, I really want to know what I can and can not "bake" in my Instant Pot.
The truest test of them all of how delicious it was? Angela and the boys, of course! If they don't eat, which they did…all of it, then I know I have some serious issues (like I don't have enough!).
Tweet me, I'm Irish!
Click To Tweet
If you love this recipe, then be sure to my other yummy Instant Pot Recipes!
Yield: 8
Instant Pot Irish Soda Bread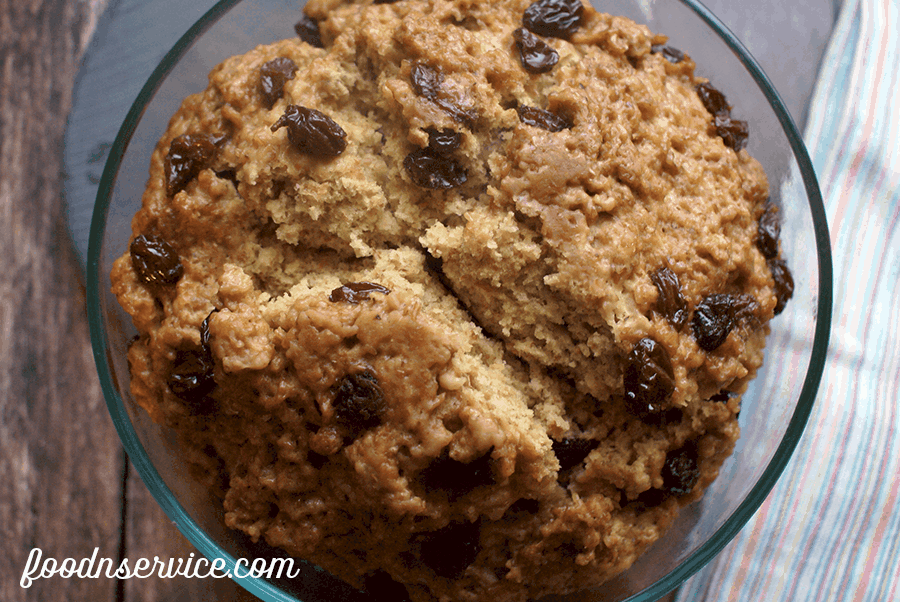 Instant Pot Irish soda bread is so easy to make, and totally delicious!
Ingredients
1 cups all purpose flour
1 cup whole wheat flour
2 tablespoons of sugar
1 teaspoon salt
1/2 teaspoon baking soda
1 tablespoon baking powder
3/4 cup raisins or currants (I used raisins)
1 egg
1/3 cup olive oil
1 cup buttermilk
Instructions
Mix flour, sugar, salt, baking powder and baking soda into a large mixing bowl.
Add olive oil to dry mixture and stir with a fork. You want the oil evenly distributed throughout the dry mix.
Make a well in the center of the mixture. Add beaten egg, raisins, and buttermilk and mix in with a wooden spoon until dough is too stiff to stir. Dust hands with a little flour, then gently knead dough in the bowl just long enough to form a rough ball.
Lightly spray a non-stick spray into Pyrex bowl or Fat Daddio pan. Then add dough into the pan.
Add 2 cups of water in the bottom of your IP pot. Place trivet into bottom of IP Pan, place Pyrex bowl in. You never want the bowl to touch the base of the IP as it is too hot and will burn your bread.
Cover the top of the pyrex with a piece of foil that has been lightly coated with non-stick spray. The foil stops too much water from permeating into your dough.
Close your IP lid, lock into place, set vent to seal, and on High Manual Pressure for 30 minutes. When it's done, let it NPR. After NPR has been achieved, open valve, and remove lid at an angle as to not drip water onto the foil. Nobody wants wet or soggy food.
Preheat oven to 425°F. Place in oven for 4-6 minutes, or until top is lightly golden brown. Remove Pyrex dish and allow to cool before removing the Irish soda bread from it.
Did you catch my little ingredient in the recipe?? Yes, I used Olive Oil! I love baking with olive oil. The smell of the oil doesn't stay upon baking. It helps to make baked goods so freaking moist that it's ridiculous. I actually came across this as a happy accidental ingredient when I ran out of vegetable oil while making a chocolate cake. I was like meh….Imma use it. Two years later, and I'm still using olive oil in my baking!