Believe it or not, these are the top 100 most tracked weight watchers food with SmartPoints! It's funny to see how many of us track so many similar products when we we're looking for WW freestyle recipes and food items.
Photo by Nadine Primeau on Unsplash
This list is literally taking the collective mind of the Weight Watcher's world and putting down in black and white for everyone to read. Once you start reading over the list, you're gonna be like, "Holy cow! I've totally looked up the points for ________ item!"
Believe it or not, do you know what the #1 most tracked food is?? A banana. It's what people are tracking the most!
Thanks to the WW tracking system, we can actually see that people are trying their best to eat healthier. It shows them eating lots of fresh produce and enjoying a lot of protein foods that are on the zero point food list.
Here's a List of the 100 Most Tracked Weight Watchers Food and Beverages
You'll find that this list off 100 most tracked weight watchers food is put into alphabetical order to make life a little bit easier. I was originally going to do it by points, but I felt that most people search by name first and then by points. At least, that's how my crazy mind works!
Almond milk, plain, unsweetened, 1 cup (1SP)
Almonds, 1/4 cup (4SP)
American cheese, 1 slice or 1 ounce (4SP)
Apple (0SP)
Asparagus (0SP)
Avocado, Hass, 1/4 (2SP)
Bacon, cooked, 3 slices (5SP)
Bagel, any type, 1 small or 1/2 large, 2 ounces (5SP)
Banana (0 SP)
Beef, ground, 90% lean, cooked, 3 ounces (4SP)
Beer, regular, 12 ounces (5SP)
Berries, mixed (0SP)
Black beans, canned (0SP)
Blackberries (0SP)
Blueberries (0S)
Bread, 1 slice (2SP)
Broccoli (0SP)
Brown rice, cooked, 1 cup (6SP)
Butter, 1 tablespoon (5SP)
Cantaloupe (0SP)
Carrots (0SP)
Carrots, baby (0SP)
Celery (0SP)
Cheddar cheese, shredded, 1/4 cup (4SP)
Cheddar or colby cheese, 1 ounce (4SP)
Cherries (0SP)
Cherry tomatoes (0SP)
Chicken breast, cooked, boneless, skinless (0SP)
Coffee, black, without sugar, 1 cup (0SP)
Cookies, homemade, chocolate, chip, oatmeal, sugar or similar type, 1 or 1/2 ounce (3SP)
Corn on the cob, 1 medium (0SP)
Cottage cheese, fat-free, 1 cup (3SP)
Cream, half and half, 2 tablespoons (2SP)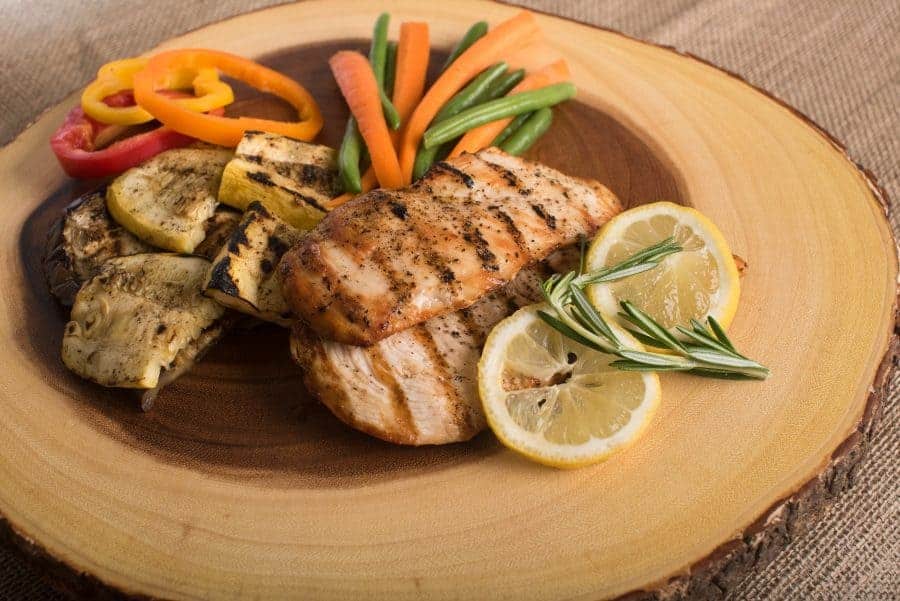 Photo by Mark DeYoung on Unsplash
Cucumber (0SP)
Deli sliced turkey breast, (0SP)
Diet Coke, 8 ounces (0SP)
Egg white (0SP)
Egg, 1 (0 SP)
Egg, fried, 1 (1SP)
Eggs, scrambled with milk and butter, 2 or 1/2 cup (2SP)
English muffin, 1 or 2 ounces (4SP)
Feta, crumbled, 1 ounce (3SP)
French fries, 20 or 5.5 ounces (13SP)
Fruit, fresh, unsweetened (0SP)
Grape tomatoes (0SP)
Grapefruit (0SP)
Grapes (0SP)
Green beans (0SP)
Guacamole, 2 tablespoons, (1SP)
Half and half, fat-free, 2 tablespoons (1SP)
Hamburger bun, plain, 1 or 2 ounces (5SP)
Honey, 1 tablespoon (4SP)
Hummus, 2 tablespoons (2SP)
Lettuce (0SP)
Luncheon meat, ham, honey, lean, deli-sliced, 2 ounces (2SP)
Mango (0SP)
Mashed potatoes, 1/2 cup (4SP)
Mayonnaise, 1 tablespoon (3SP)
Milk, low fat 1%, 1 cup (4SP)
Milk, reduced fat 2%, 1 cup (5SP)
Milk, skim (fat free), 1 cup (3SP)
Milk, whole, 1 cup (7SP)
Mushrooms (0SP)
Mustard, 1 tablespoon (0SP)
Nectarine (0SP)
Oatmeal, cooked, 1 cup (5SP)
Olive oil, 1 tablespoon (4SP)
Onions (0SP)
Orange (0SP)
Pasta, regular or whole wheat, cooked, 1 cup (5SP)
Peach (0SP)
Peanut butter, 2 tablespoons (6SP)
Pear (0SP)
Pineapple (0S)
Photo by Brooke Lark on Unsplash
Pork chop, cooked, lean, boneless, 3 ounces (3SP)
Potato, baked, plain, 1, 6 ounces (5SP)
Raspberries (0SP)
Red wine, 5 ounces (4SP)
Salad dressing, balsamic vinaigrette, low-fat, 1 tablespoons (1SP)
Salad dressing, Italian-type (not creamy), 2 tablespoons (3SP)
Salad dressing, ranch, 2 tablespoons (5SP)
Salad, mixed greens (0SP)
Salsa, fat-free (0SP)
Shrimp, cooked (0 SP)
Spinach (0SP)
Strawberries (0SP)
Sugar, white, granulated, 1 teaspoon (1SP)
Sweet Potatoes, cooked, 1/2 cup (3SP)
Sweet red peppers (0SP)
Tomatoes (0SP)
Tortilla chips, 1 ounce (4SP)
Tortilla, flour, 1 medium or 1 ounce (3SP)
Tuna fish, canned in water, drained, (0SP)
Turkey bacon, cooked, 3 slices (3SP)
Water (0SP)
Watermelon (0SP)
White rice, cooked, 1 cup (6SP)
White wine, 5 ounces (4SP)
Yogurt, Greek, plain, fat-free, 1 cup (0SP)
Zucchini (0SP)
Yes. There were people actually tracked water. Why? Well, it could because they wanted to make sure that the bottled water that they were drinking, like flavored seltzer water, didn't have any points in them.
Here's the 100 WW Freestyle Food List for you to Print!
You can easily print this list up and take it with you on your next shopping trip, whether the grocery story or the liquor store *wink wink*
Click To Download Printable
Here's a preview of what it'll look like. Don't worry! The red squiggly link won't be there when you print the list. It's a screenshot, and it shows up as a spelling error.