10 Amazing Haunted Attractions For Halloween Around NJ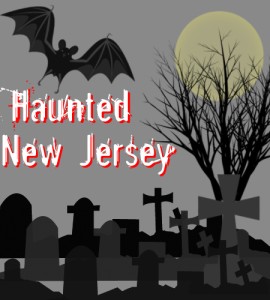 10 Of The Scariest Halloween Attractions Around NJ
Here's you'll find some the most absolute scariest and best Halloween attractions around (and close to) New Jersey! Halloween is definitely one of my favorite times of the year. I LOVE Horror movies! They're the best, and I can't get enough of them! Though, I have to admit…the classics are pretty much the scariest. With that said, get out of the house this month and get to one of these horrifying places! Some of these places are in ACTUAL haunted houses or haunted area. It makes the chills MUCH more terrifying! I remember when I was teenager, in a house full of girls, I pulled off the best screams ever! My sisters always kept the bathroom in disarray, so I wanted to prove a point. I placed a pressurized screaming door mat under their clothes on the floor (just before I knew they were going to take a shower), so every time one of them came in…the door mat screamed AND my sisters screamed. I laughed and got beat up later, BUT that's a different story. On to our Haunted Attractions!!
In the dead of night on October 13, 1980, the Emerald Hotel burned to the ground. All lives were lost. Today, their spirits haunt the old grounds, known as "Emerald Acres". You can visit them in our 15-acre walking experience. They're waiting…for your arrival. Can you handle it?
Spend 45 minutes making your way through 200+ acres of Fright. It starts with our Hair Raising Hayride that "Scares the YELL out of You", then we let you off in the middle of nowhere for a Treacherous Trek through the "Trail of Terror", then just when you think you have had enough and begin see that you are almost home, you realize the only way back is through the MassAcre Maize, a Casual Run for your Life; once it is over you find that the path is blocked, and you must enter your final Nightmare, the Carnival of Chaos!
Featuring the Hayride Of Terror, The Haunted Barn and The Haunted Wooded Trail is the most frightening walk you will ever take through the woods, and probably your LAST!! Every step you take will be more terrifying than the last one. 4 Amazing areas to go through!!
7 HORRIFIC Areas to explore and scream in!! Jason's Woods opens its 27th year with NEW takes on our unmatched collection of "7" favorite attractions plus, introducing The Paranormal Bus Tour! As always, fabulous pre-show entertainment including LIVE bands, and more! Visit Jason's Woods for the ultimate Halloween experience!
A haunted walk through the woods with displays and live actors. Admission is free but we ask that you bring a non-perishable food item for the Oldbridge food bank. There are also baked goods for sale that benefit our local Girl Scout troop that helps to run and "haunt" the woods with us.
This is one place (or places) I am DYING to go to! It's been going on for 2 years strong now, and one of the TOP must go to places in NJ! Zombies and ghost are taking over. Are you scared of Vitamin Z? Find out what Vitamin Z is!
A MASSIVE Haunted House Inside A Real Prison! A lost world of crumbling cellblocks and empty guard towers stands behind the Eastern State Penitentiary's massive 30-foot high walls. This is the home of Terror Behind the Walls. Ranked as one of the 10 Best Haunted Houses in the United States by America Online, the Travel Channel and the New York Times.
A Scary Zombie Apocalypse tour! Dare to wander the Zombie ridden grounds of Roxy & Dukes! Danger and fright is at every turn! It will be a night of thrills and chills and maybe some candy if you are brave! Join us on this PG rated interactive (indoor/outdoor) tour to help us celebrate Halloween in all it's ghoulish glory!
A True Haunted house event! These guys are getting better and better every year! They'll scare the pants off of you, if you haven't already peed yourself and changed your pants already!
Don't let the name fool you! It'll create a chaotic night of pure horror for you! Let's see if you're man (or woman) enough to handle it! There are 4 different attractions to see if your nerves can handle it.