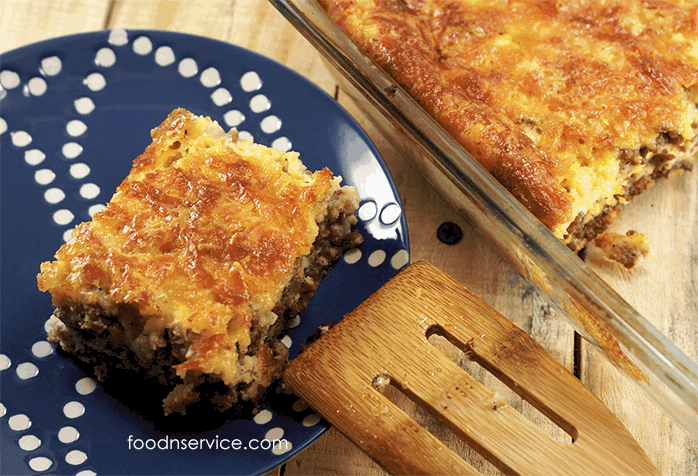 I came across an Impossible Easy Cheeseburger Pie recipe a few years ago, and decided to make it my own. Actually, my Stephen LOVES it so much…and he's the main person in charge of making it! Yes…it's one of the few things that he makes where he takes total control of everything and kicks me out of the kitchen! I love this recipe because it's so very flexible.
You can add in extra ingredients to truly make it your own. You add bacon into it…even maybe some pickle chips on top! Hello…just so delicious! However, you know I like to cook a lot for my family and we love having stuff leftover for lunch or a quick snack. You can ALWAYS cut the recipe in half or thirds. The math will work out great for it either way.
Well, here's the recipe…and you're gonna love how easy it is to make!
Easy Cheeseburger Pie Recipe
Yield: 6
Cheeseburger Pie Recipe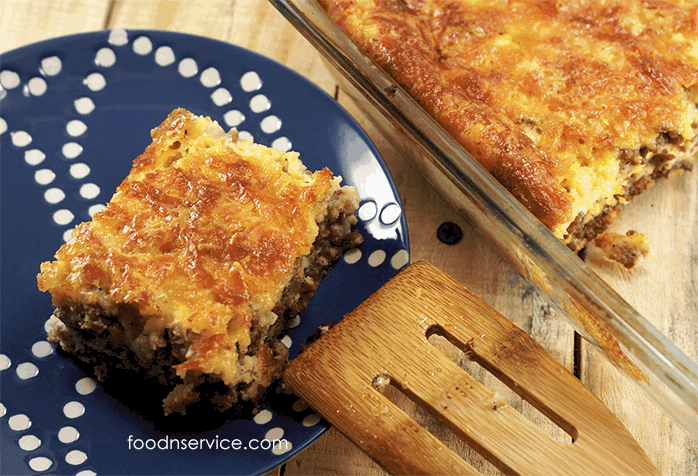 Ingredients
2 lb lean ground beef (80/20 or 85/15 works best)
2 cup shredded cheddar cheese
1 Teaspoon of garlic powder
1/2 Teaspoon of onion powder
Sea Salt & Cracked pepper to taste
1 cup Bisquick
2 cup milk
4 eggs
Instructions
Preheat oven to 400 degrees.
In a 9 x 11 glass pyrex dish, spray with non-stick spray.
In a large pan over medium heat, add ground beef, garlic powder, onion powder, sea salt, and pepper. Drain excess grease.
Spread the ground beef evenly in the glass dish, and then cover with shredded cheese.
In a medium sized bowl, add in Bisquick, eggs, and a little bit of milk. Start stirring mixture with whisk, and then slowly add in the rest of the milk. This will help release any type of small lumps that might occur. **NOTE: The batter is very loose, so don't be alarmed!**
Pour mixture on top of cheese layer.
Place in the oven for approximately 25 - 30 minutes, or until the cheese layer is nice and bubbly brown.
Allow to cool before service.
Recommended Products
As an Amazon Associate and member of other affiliate programs, I earn from qualifying purchases.