Good Foods Guacamole – A Healthy Holiday Appetizer
This is a sponsored post on behalf of Good Foods Guacamole. All opinions are my own.
In my home, the Holiday times are all about eating good food! However, just because the food is amazingly delicious doesn't mean that it's exactly healthy for you…like my homemade mac and cheese – not healthy, but delicious! However, I always try to find a balance of healthy and non-healthy.
It winds up being an endless line of food in my home from November till January. I have friends and family over my home constantly, and I don't mind because I totally love entertaining and making food for everyone.
This year is a little different than previous years as we have added in extra party: A house warming party! I'm so excited to say that Stephen and I bought our first home! I'm committing myself to explore some healthier options for appetizers to share with everyone. As you know, I LOVE creating fun, creative, and simple appetizers that taste delicious.
This is where Good Foods Guacamole enters from stage left.
Good Foods has a HUGE array of guacamole products, including: Individual packs, individual snack packs with corn chips, pineapple guacamole, southwest guacamole, spicy guacamole, chunky guacamole, and so many more! There's a flavor variety for everyone that you can think.
I had my whole family sample each flavor. I have my sister who can eat her weight in food and then 2 growing tweenagers that are eating me out of house and home, so I was ecstatic to get so many different varieties to sample. It's food, so of course everyone loved it. However, they definitely loved the Pineapple guacamole and Spicy guacamole. I like them a lot, too…but I'm loved the Chunky Guacamole variety. I love avocado, so the chunkier the better!
The flavors of ALL of them were seriously so creamy and delicious. You can taste the real ingredients in them, and love that this is one of those products that taste like you made it from scratch. I've had other store bought guacamole packs, and I only kinda liked them or didn't like them at all and they ended up in the trash. Yes, I know that I can simply make my own, but I don't always have that extra time during the holidays to do so.
While devouring everything in front of us, I had a fabulous idea of a super easy, healthy, and delicious appetizer to serve my family during the holidays!
I found these super adorable mini red solo plastic cups that I've been dying to use for the last two years. Today was the day I was finally going to use them!
Here's what you're going to need:
Little red plastic solo cups
Good Foods Pineapple guacamole
herb infused crackers
Here's what you need to do:
Fill up the little cups with the pineapple guacamole until it comes out of the cup a little bit.
Take a cracker and break it half. Make sure that the broken pieces of the cracker are facing in the same direction. Place them in the cup, and call it a day!
These are super fast to put together, which is great because guacamole tends to brown on top from the interaction with oxygen molecules. Since they're so easy to make, you don't have to make a ton of them at a time.
This year, consider Good Foods Guacamole by adding a touch of something healthy this holiday season!
Don't these look so super yummy? Plus the colors are perfect for the holidays!
Here's some great information about exactly WHY Good Foods Guacamole tastes so damn good, and what process they utilize in making it. It's SOOOOO freaking cool!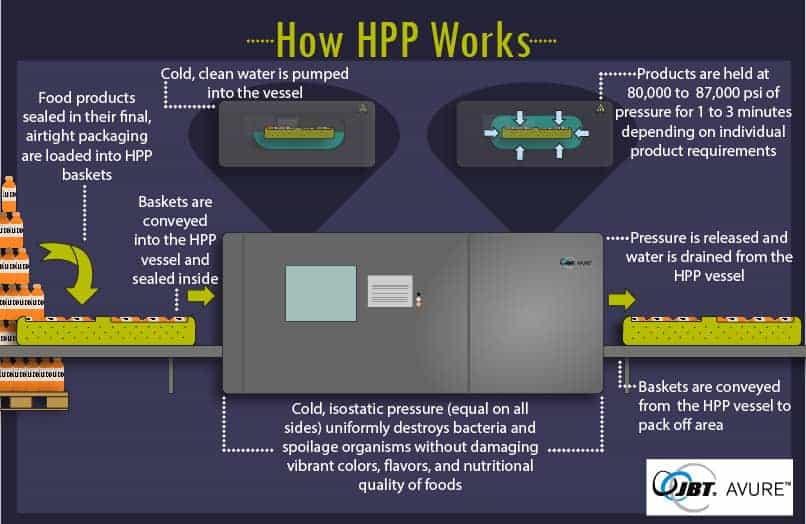 About HPP
HPP is cold pasteurization in pure water; it uses ultra-high pressure purified water to keep food and beverages pathogen-free and to stay fresh longer. Food and beverages are subjected 87,000 lbs. of pressure per sq. inch –– the same amount of pressure as six times the deepest part of the ocean. At this very high pressure pathogens are destroyed, but food's taste, texture and nutritional value is preserved.
About Avure /JBT Technologies
JBT/Avure is a leading global maker of HPP machines. JBT/Avure's HPP food processing machines offer the highest output, lowest operating costs, and greatest reliability for food producers and manufacturers. JBT/Avure helps producers increase food safety and extend shelf life while providing consumers with nutritious, natural, flavorful food. More information is available at https://www.avure-hpp-foods.com/ • Avure Facebook @AvureHPP or Twitter @AvureHPP.