Delicious Easter Cupcake Recipe You Need To Make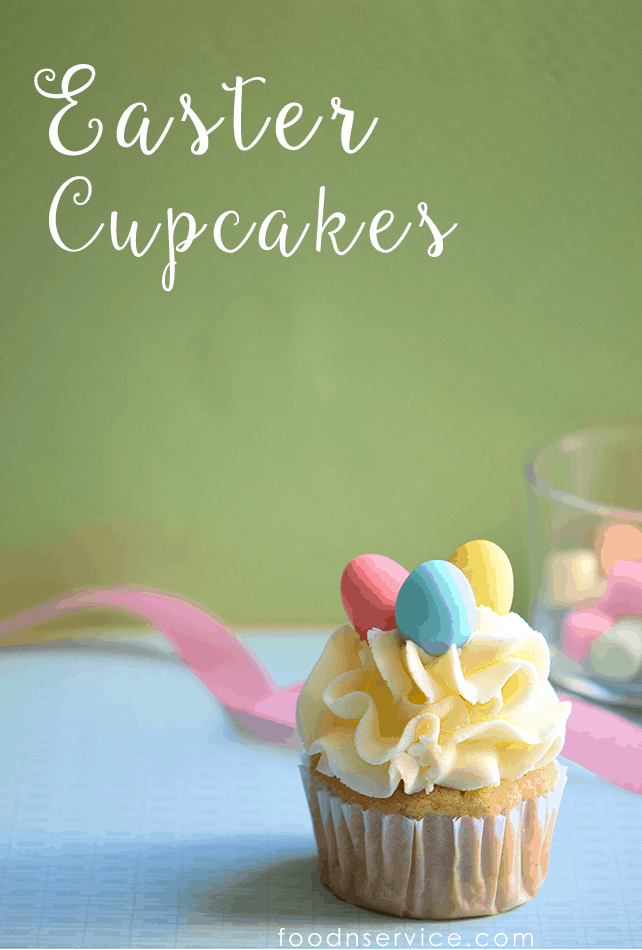 Everyone is always looking for a great Easter Recipe to add to their collection to make for everyone. These Easter Cupcakes are something you definitely need to make for your family! The cupcake recipe is super easy to follow along and super simple to do, and your end result is simply adorable! I already know that my nephews and Angela are going to adore these. Well, they might be a little too busy shoving them into their grubby little faces, but I do know that they will enjoy every single last bite! These are also great to make for your next church or school function.
For decorations, I used Easter Colored Almond center M&M's. If you're like me and someone can't eat chocolate, then you can these Jelly Belly jellybeans. I have two people in my house that can't eat chocolate; however, they love their Jelly Belly jellybeans!
For the icing, I used a pastry bag and big start tip to help create that beautiful swirl! If you don't have either of these, you can easily purchase your pastry bag and decorating tips online. Enjoy the recipe! Don't forget to click the YUM button and to Pin it on Pinterest for later!

Yield: 12
Delicious Easter Cupcake Recipe You Need To Make
Ingredients
1 1/2 Cup flour
3/4 Cup sugar
1 1/2 Tsp baking powder
2 Eggs
1/2 Cup butter
1/2 Cup milk
1 Tsp vanilla extract
Instructions
Preheat the oven to 350 degrees. Line a cupcake pan with 12 cupcake liners.
In a bowl place all the ingredients and mix until everything is well incorporated and the batter is shiny (around 4 minutes)
Divide the batter between the 12 cupcake liners and take to the oven.
Bake for 15/20 minutes or until done.
Remove from the oven and let them cool until they are no longer hot to the touch.
Decorate with the frosting and top with 3 Easter M&M's.
The frosting is so super easy to make! You can even add different flavored extracts to change it up!
Frosting Ingredients:
1/2 Cup Butter
2 1/2 Cups confectioners sugar
1 Tsp vanilla
Directions:
In a bowl mix on medium speed the butter, confectioners sugar and vanilla.
Whip up until fluffy. Place in a piping bag.