Crockpot Teriyaki Chicken Recipe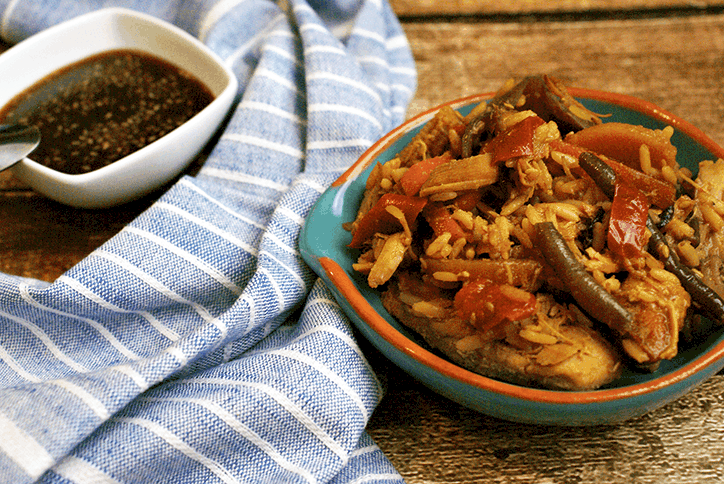 Crockpot Teriyaki Chicken Recipe
I am super impressed on how my crockpot teriyaki chicken recipe turned out! I already have an affinity for asian cuisine, so I was bound and determined to be able to make an asian influenced recipe in my crockpot! I love how simple and delicious this recipe is to follow, and it's a little bit on the healthy side, too! I most especially love the flavor that you get form the sesame seeds and sesame seed oil I use in it. The sesame oil really does bring out so much flavor and aromas!
I love that I'm challenging myself to make crockpot recipes this month, as it really will help me expand my horizon on it usage. I will definitely be tackling a lot of great recipes in it this month! Enjoy my recipe!
Yield:

6
Crockpot Teriyaki Chicken Recipe
Cook Time:
6 hours
45 minutes
Total Time:
6 hours
50 minutes
Ingredients
2.5 Pounds of frozen chicken tenderloins (you can use fresh, or even the whole breast)
2 Cups of Frozen mixed asian style vegetables (or one big bag)
2 Portioned bags of Frozen brown rice (Trader Joe's variety)
1 Cup of Trader Joe's Soyaki Sauce
1/4 Teaspoon of Sesame oil
1 Tablespoon of Soy Sauce
1 Teaspoon of Garlic Powder
Instructions
In a 5 Quart crockpot on low, add in chicken, Soyaki sauce, sesame oil, soy sauce, and garlic powder. Give it a small stir and cook for 6 hours.
Add in Mixed Frozen vegetables & frozen brown rice. Stir and cook for an additional 45 minutes.
You are ready to serve and enjoy!
What are some of your favorite foods you like to make in your crockpot?
Enjoy these other Amazing Crockpot Recipes!