Trying to become creative with an easy back to school lunch can be a real brain drain. I totally feel your pain, and wanted to help us both out by trying to find some amazing and simple back to school lunch (es) to make.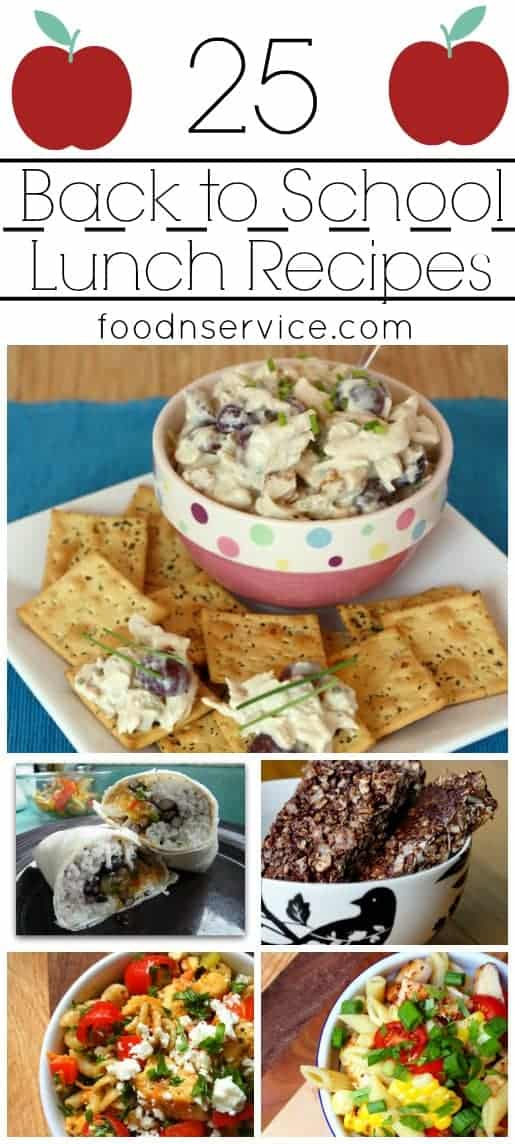 25 Easy Back To School Lunch Recipes
School is coming back in to session, and for some…the daily grind of getting your little (or big) ones ready for their day. One of the biggest concerns with all parents is what your children eat for lunch at school. Let's face it, not all schools have a well balanced meal plan. This issue has been brought to light on more than one occasion, and not just from the different media outlets…but out from the mouth of your children. The bigger issues parents face is actually trying to find the time to make lunches for your children to take to school. It seems as if there is just not enough time in a day to make it happen. My was a single parent, so her time was crucial between us, work and her going to school to get a better education. So, most days were filled with PB&J sandwiches with a side a cheerios in a Ziploc bag…and I'm so not complaining about it. I happen to love PB&J sandwiches! Though, I sure do wish there blogs around for my mom to read to find other easy lunches to make for all of us. Something to help break our norm of what we knew that we were going to get.
With that goal in mind, I was able to find some pretty amazing and easy recipes for any parent to make. The best part? These don't take long to make at all. I love time saving recipes, and I'm sure that you're going to love these!
Easy School Lunch Recipes
1. Greek Chicken Pasta Salad
2. Waldorf Salad
3. Leftover Makeover: Chicken Salad
4. Whole Grain Spelt Mini Pitas
5. Crescent Roll Hot Dog Pockets
6. Healthy Homemade Mango Fruit Roll-Ups
7. Egg Salad
8. Chocolate Chip Muffins
9. Chicken Pot Pie Biscuits
10. Strawberry Cream Cheese Sandwich
11. Cinnamon Apple Fruit Leather
12. Homemade Chocolate Granola Bars
13. Berry Cream Pies in Jars
14. Lunchbox Apple Pies
15. Lavender Honey Flapjacks
16. Japanese Sloppy Joe Curry
17. Aloo Veg Grilled Sandwiches
18. BLT Pita Pockets
19. Tex Mex Burritos
20. Grilled Chicken and Corn Pasta Salad
21. Pinwheel Chicken Sandwiches
22. Quesadillas 3 ways
23. Double Dipper Boiled Egg
24. Turkey Avocado Wrap
25. Mini Greek Pizza Muffins
Do you have any favorite recipes that you like to make for you children that are awesomely easy? Please send them my way! Check out my other great recipes: My Favorite Recipes List.