I love Trader Joe's cookie butter, and fell in love the different cookie butter recipes there are out there! If you've ever been to a Trader Joe's, then you must have come across their coveted jars of delicious and highly addictive Cookie Butter. This stuff is like crack, and you can eat it right out of the jar or on just about anything.
Then I froze in my tracks and wondered what kind of Trader Joe's Cookie Butter recipes there were on there in the world. Holy crap, I'm telling you…there's a lot!
With each new Trader Joe's Cookie Butter recipes I found, I drooled and then realized how I gained all this extra weight sitting on my belly. If you don't have a Trader Joe's around you, then your grocery store might carry the Biscoff brand of cookie butter.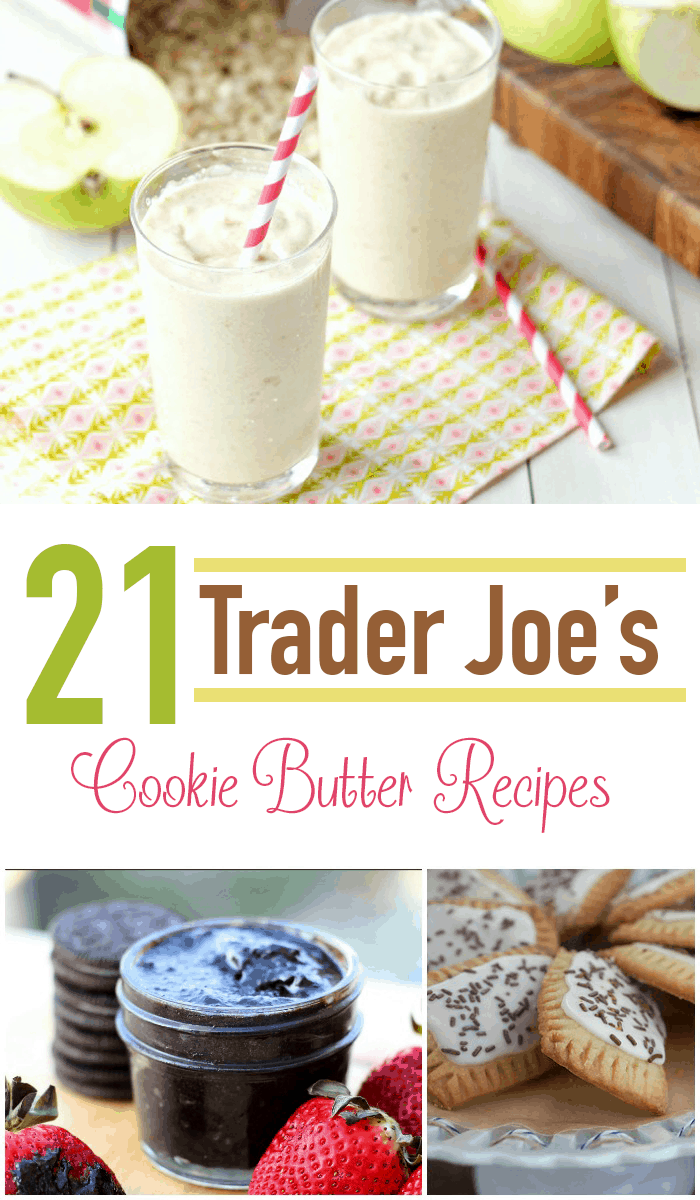 I recently introduced my nephews to Cookie Butter when they first moved in, and we kinda went through a whole case of it within a month! Luckily, my honey works there…so we get that grateful discount when we buy them! However, I was trying to find ways to eat the cookie butter then just straight out of the jar. I am so amazed by these recipes with cookie butter, and can't wait to make more!
These recipes are insanely delicious! I have this fabulous Cinnamon Raisin Peanut Butter Rolls that I made before, and you can easily take out the raisins and peanut butter, and fill it up with cookie butter! OMG…what an amazing cookie butter recipe that can turn out to be so deadly for the waist line lol.
Insanely Delicious Recipes with Cookie Butter
If you don't have a Trader Joe's around you, no worries! You can always purchase the Cookie Butter Online!