Star Wars Instant Pot (That Every Fan Needs)
These Star Wars Instant Pots are just what the droids are looking for!
So let's start with who is your favorite Star Wars character? How many lines can you quote from the movies? Ok…ok, you're a total fan for sure! What about your kitchen? Do you have any Star Wars kitchen gadgets in there? Well now you can!
Did you know that one of the most popular kitchen appliances comes in Star Wars themes now?! Grab your favorite Star Wars Instant Pots NOW before they sell out and you can't find them anymore, and maybe grab a few Instant Pot accessories!
Not sure what all the rave about Instant Pots is just yet? They are like the next best step after crockpots!
Star Wars Stormtrooper Instant Pot (6qt Duo)
Assemble the troops! Cook for your small (or large) army with this beauty! Like most Instant Pot, this bad boy can cook anything from steamed veggies to meat and more. Even better is you can program it up to 24 hours in advance! (Talk about convenience, right?)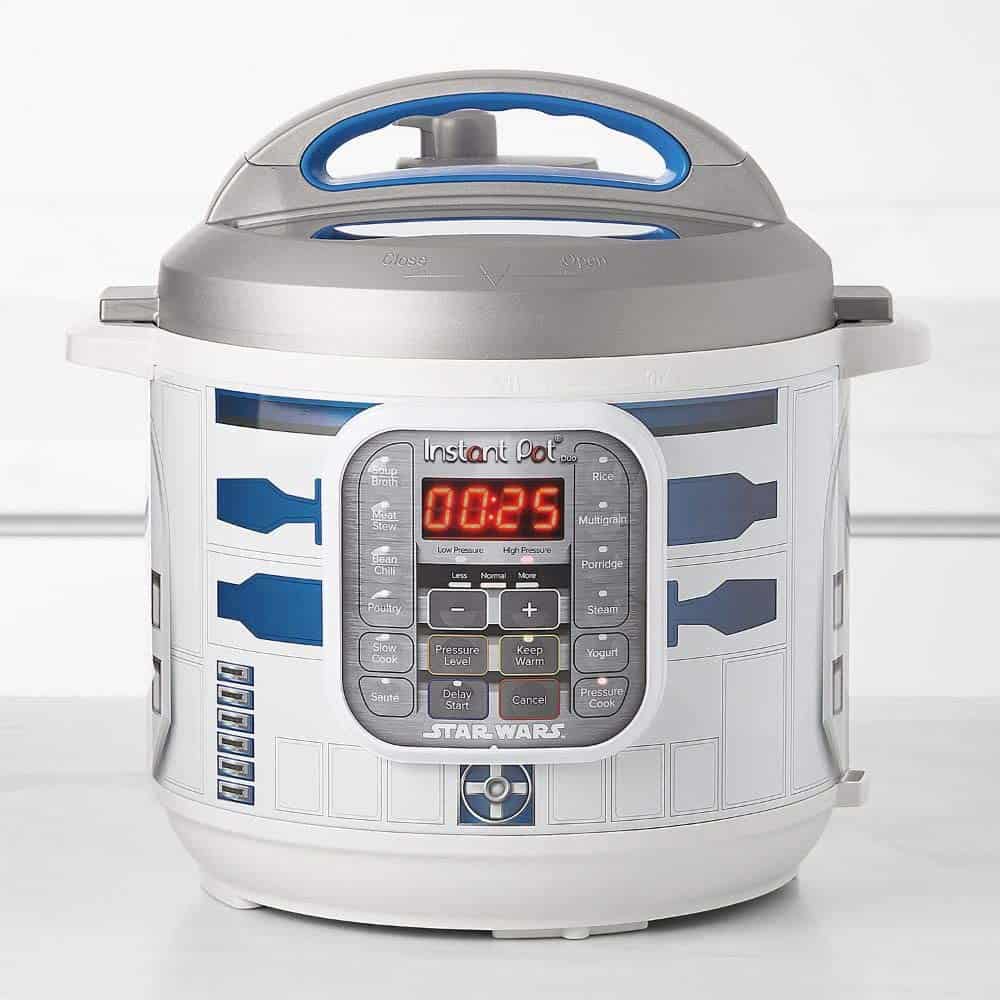 Star Wars R2D2 Instant Pot (6qt Duo)
This IS the droid you're looking for! This little guy is sure to aid in all your cooking adventures. R2D2 is on board to set it and forget it with your next dinner recipe. Cook it in the morning and keep it warm for up to 100 hours! Plus just in case there's a droid malfunction there's a ONE year warranty on this guy.
Star Wars BB8 Instant Pot (3qt)
Thought it's little it packs a big punch! This is the smallest of the crew of Star Wars Instant Pots at just 3 quarts BUT it's perfect for side dishes or smaller meals if you're cooking for just two. It has all the same options and programs as the bigger Instant Pots but just half the room. Make yogurt, meat, soup, and steam your favorite veggies while you're at work or cleaning!
Star Wars Darth Vader Instant Pot (6qt Duo)
Feel the Dark Side of the Force with this Darth Vader Instant Pot! Teach the apprentices of the house to cook with the easy to use thirteen different built-in programs to cook just about anything and everything! Don't worry, there's safety settings AND it still has a one year warranty just in case something goes array.
Star Wars The Child Instant Pot (6qt Duo)
Oh this powerful small child is built to COOK! Did you know with the three different heat settings you can program it took between 30 minutes to 20 HOURS on each one? Plus the awesome LED screen is a bonus for those sight impaired people like me that have to squint across the room (you can totally see this one from across the room without doing that).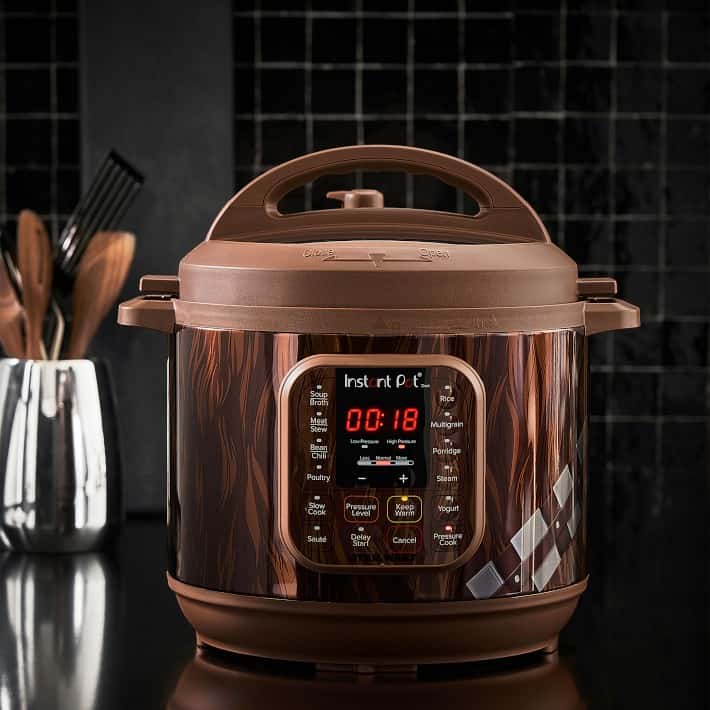 Star Wars Chewbacca Instant pot (8qt)
This biggest of them all (obviously), this Chewbacca model is the big 8 quart Instant Pot which is more than enough room to make something for larger families! It also has 13 program settings including a setting for rice, chili, and even yogurt.
Don't forget to clean your Instant Pot to keep it looking brand spanking new every single time you use it! Keep the Force going for years to come!
More Fun Stuff For the Kitchen