Pumpkin Scones Recipe
Admittedly, I have never made a scone before. Ever! So, I decided to take my sister with me to the  kitchen to see if we can make our very own scones. With it being Fall, we both decided that making Pumpkin Scones would be amazing! However, we took it a step further and and made a butterscotch cream cheese icing for it. She loves Butterscotch and I love cream cheese, so again…another easy meeting of the minds in making a great recipe.
Angela definitely loves helping in the kitchen with my baking. To make life easier for her, I always pre-measure everything out for her. This way, all she has to do is help follow the directions  and put everything together. What's even better about this recipe is that you really just put everything into your mixing bowl and blend it all together. NOTE: We put everything on a low speed, and it only need about a minute to mix throughly. Now, let's get to baking!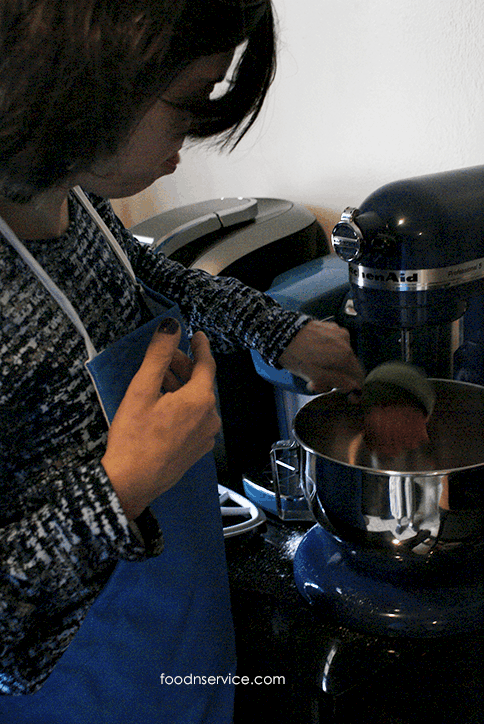 Yield: 12
Pumpkin Scones Recipe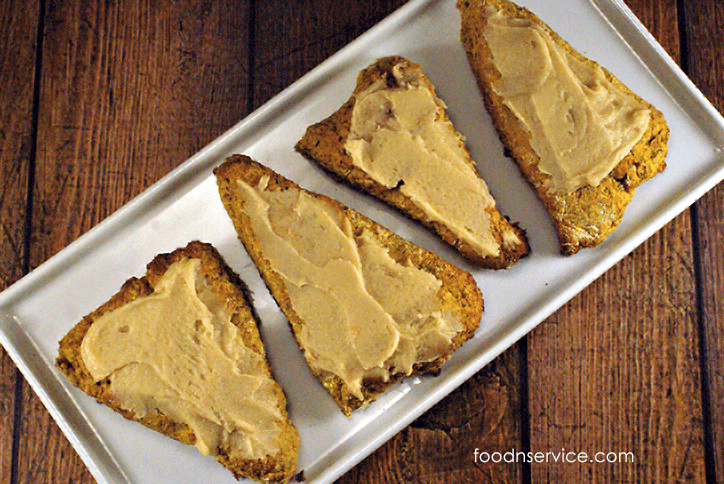 Ingredients
1 Cup All Purpose Flour
1 Cup Hazelnut Flour
1/2 Teaspoon Sea Salt
2 Tablespoons of Sugar
1 Tablespoon Baking Powder
1 Cup Heavy Cream
1/2 Cup Pumpkin Puree
1 Teaspoon Pumpkin Spice
Instructions
Preheat oven to 425.
In a Kitchen Mixer (or upright standing mixing machine), add in all of your ingredients. Mix on low for about 1 minute.
Place Dough on a lightly floured piece of parchment paper. Lightly flour dough and add an additional piece of parchment paper on top.
Roll dough until about a 1/2" thick.
Remove the top piece of parchment paper, and then cut into your desired amount of wedges (we did 12)
Place wedges on a cookie sheet with a silpat (I find this works best)
Bake for approximately 10 - 12 minutes (we did 10 minutes) or until lightly brown.
For the icing, we made a basic buttercream icing and made a fresh batch of butterscotch (a simple recipe of butter, light cream, and light brown sugar). Once butterscotch cooled, we added it into our icing until we reached our desired flavor. Which was about a 1/4 cup.
Allow scones to cool before icing.
These scones were really light as air! I was shocked! I've had scones before, but never of this quality. Most probably because they were bought at a coffee shop, and fresh is always best.
We hope you enjoyed this recipe, and hope that you make your own memories in the kitchen!