Instant Pot Tex Mex Chili
I finally got a hair up my butt, and made a yummy Instant Pot Tex Mex Chili! Yes, I've had my Instant Pot for a while now, but I've not ever really used it a lot like a should have. Well, Lo and Behold…I totally wasn't in the mood to cook dinner tonight. I wanted the pain of cooking to be done and over with, as I seriously just did 6 loads of laundry, washed the dishes, and cleaned the house up a bit. But you know kids, there's something about them that they just HAVE to eat at least 5 to 6 times a day. A DAY!
Then I was like…screw this. I'm totally using my Instant Pot to make some Tex Mex chili, yo! Yes, I actually said the word "yo" aloud. I'm showing my 90's kids true colors. The 90's were totally amazing. You're welcome current generation!
But back to the food.
The chili came 0ut rich and hearty. Just like I love it to be!
Here's the quick and easy and recipe! (Photo tutorial for the visually inclined is below).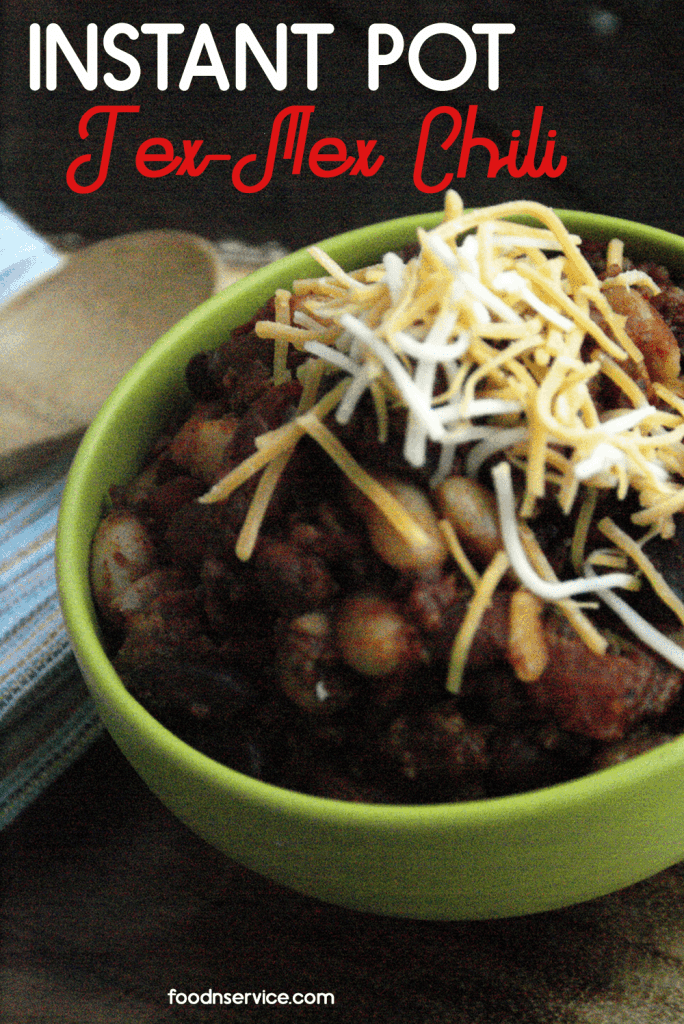 Yield: 8
Instant Pot Tex Mex Chili
Prep Time: 5 minutes

Cook Time: 20 minutes

Total Time: 25 minutes
Ingredients
1 1/2 pounds of ground beef
28oz can of crushed tomatoes
2 cans dark red kidney beans
2 cans small red beans
2 cans cannellini beans
1 can Rotel diced tomatoes and green chiles
1 6oz can tomato paste
2 packets McCormick Chili Tex Mex
1 teaspoon garlic powder
2 teaspoons of sea salt
1 cup water
Instructions
Set your Instant Pot to Saute
Once the pot is hot, add ground beef.
Once browned, then add McCormick's Chili Tex Mex Seasoning.
Mix well and add water.
Then add Rotel, crushed tomatoes, and tomato paste on top. Stir well.
Add in all of your beans and give it a good mix.
Then add your Instant Pot lid, make sure vent is set to seal and add 10 minutes to your IP on manual.
Once time is up, let your Instant Pot naturally release.
Once released, open your Instant Pot, stir and enjoy your chili!