Instant Pot Potato Leek Soup
Instant Pot potato leek soup has been something that I've been craving to make. It's been on my list for a few years, actually! When I was working as  Fine Dining Server & Manager at a local restaurant, our chefs always made this amazing potato leek soup.
Click to Join my Instant Pot Weight Watchers Group on Facebook
Every time I thought about making it in the instant pot, I would always forget. It's just been one of the recipes that have been on my "list of things to do sooner or later." Come on, you all know we have that one list of those things. Well, I finally did it!
I finally was able to convert the recipe from being made on the stove, to making my own Instant Pot potato leek soup. What's better about? It's completely Weight Watchers friendly by containing only 4 FreeStyle WW points! Four weeks ago, I started my Weight Watchers journey and have really been enjoying the results that I've been getting from it.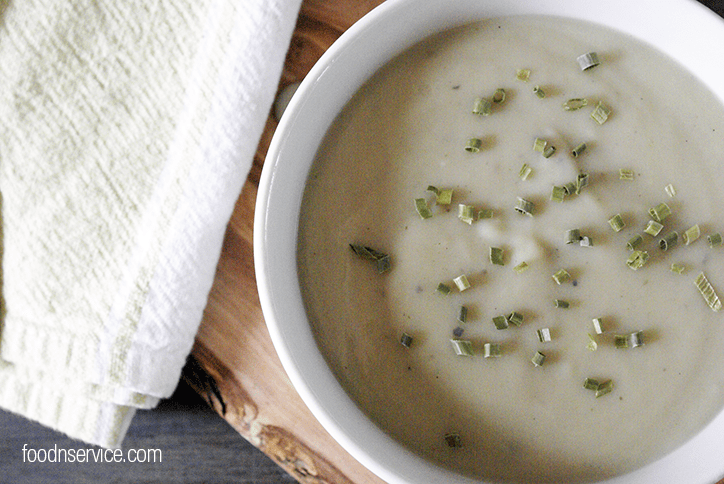 I've had to retrain my brain and try to curb my addictions to certain types of food, so it was totally a small struggle in the beginning. However, I'm doing amazing now!
I have been trying to stay committed by making as much healthy food as I possibly can in my Instant Pot. It's actually not as hard as you might think to make really healthy food in your Instant Pot. It's all about retraining your brain and buying real food. Yes, it's also a little trial and error; however, once you start using your Instant Pot you start noticing how it actually becomes more and more user friendly.
Instant Pot Potato Leek Soup is So Easy To Make!
The biggest thing that I love about my instant pot, is that it's a one stop pot. One pot to clean, and that's it. The only real equipment that you're going to need to make my potato leek soup is an immersion blender. Now, if you don't have an immersion blender, then you can simply pour it into a blender and use the purée function and do a little bit at a time.
One of the best parts about this potato leek soup is that it is SUPER Weight Watchers friendly. In fact, there's less than 4 Freestyle points per serving! It comes to a total of 4 Freestyle Weight Watchers points if you decide to add in 1/2 cup of light sour cream to add more creaminess to it.
As much as I adore creaminess in my soups, I opted to not add it in; however, you can and still be within your points that you need to maintain your healthy lifestyle that you're making!
Click the Save This Button below to Save on Pinterest

Instant Pot Potato Leek Soup Recipe
Here's the simple recipe to follow along with. I hope you enjoy it, and please let me know if you make it! I would love to know your opinion, and would also love to know if you changed it up for your personal taste.
Yield: 8
Instant Pot Potato Leek Soup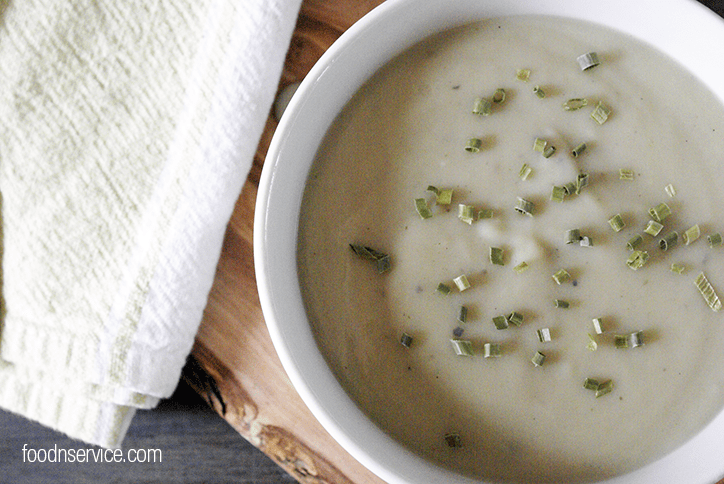 This Instant Pot Potato Leek Soup is perfect for any type of soup day you want!
Ingredients
4 cups low sodium chicken broth
1 pound peeled and cubed white potatoes (You can use Yukon Gold)
1 lb leeks (I used a bag of frozen from Trader Joe's)
1 teaspoon sea salt
1 teaspoon cracked pepper
1 teaspoon crushed garlic
1 teaspoon extra virgin olive oil
Instructions
Using the sauté function, add olive oil, sliced leeks and salt and sauté until soft. Add the crushed garlic; sauté for 30 seconds and then turn off the sauté function. Allow to cool for 2 minutes.
Add in all remaining ingredients. Place lid on top and lock into place. Be sure to close to your pressure vent. Set to high pressure and cook for 11 minutes.
Once your IP is done, do a quick pressure release. Pull out your immersion blender, and blend the soup mixture until almost all the lumps of the potatoes have been mixed with the leeks. This creates a yummy creamy texture (as shown in photos). This should take you about 2-3 minutes.
Serve with parsley on top and enjoy!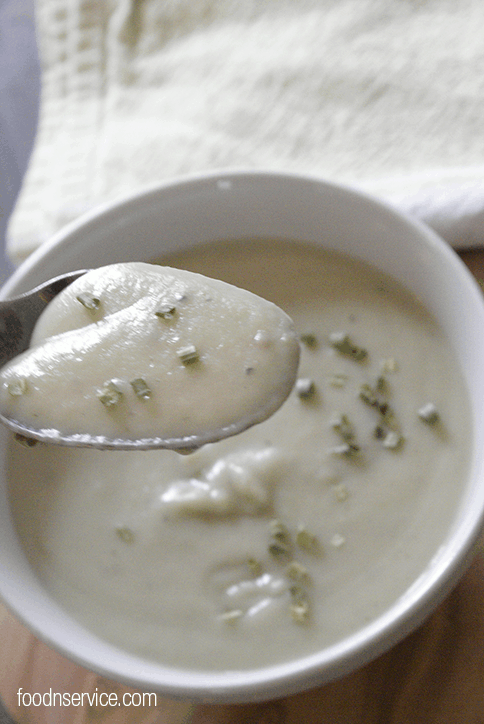 Just look how yummy this instant pot potato leek soup turned out! It's so yummy, easy to make, and hearty at the same time.
Click to Join my Instant Pot Weight Watchers Group on Facebook
More Weight Watchers Posts: