Instant Pot Pizza Dip is going to make your favorite party & football dip even better! Normally, you make the pizza dip in the oven, but now you don't have to worry about that anymore. Instant Pot Pizza Dip is a breeze to make, and something you'll make over and over again.
My Friend, Melissa, introduced to me this amazing pizza dip a long time ago, and it's not become a household staple that my family can not live without. The ingredients for Instant Pot Pizza Dip are so simple, but tastes so freaking amazing. Melissa is gonna love that I was able to figure out how to make "her" pizza dip in the Instant Pot.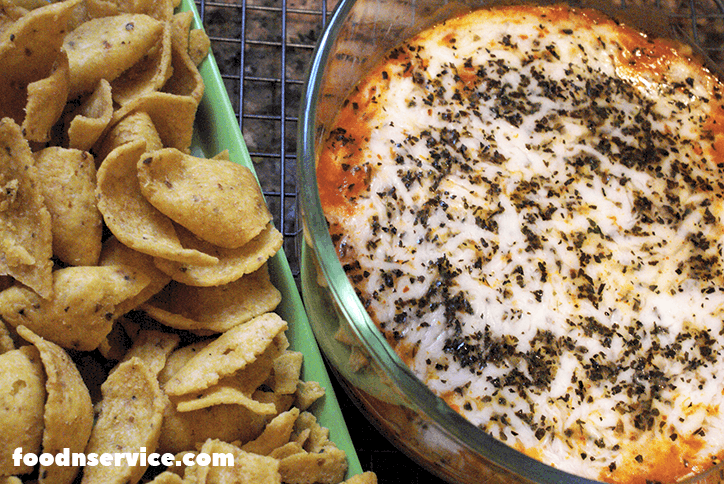 Just look how good it looks! My nephews and Angela couldn't wait to dig in. One of my nephews saw me pulling the pizza dip out of my IP, and said, "Is that what I think it is? Did you make that in your Instant Pot??? I love your IP so much more!" So, I think they all approved as they fought over the last bite of scraping the bowl clean.
The method we're using to make this is called PIP, or Pot In Pot. SO you're cooking inside of a pot that's inside of your Instant Pot liner!
Click the SAVE THIS to save on Pinterest

Instant Pot Pizza Dip is a Party Must Have
Whether you're hosting a baby shower, birthday party, a party because it's a Tuesday, or gathering some friends up for a football game, you're totally gonna want to make this Instant Pot Pizza Dip for every single one of those events.


I've even had to (yes, I had to) make it for Delilah's before lol. Who knew it would be a great appetizer to eat a dog's birthday? ALL 11 people that showed up for a dog's birthday party, that's who! Our friends totally love our dogs, just a side note.
Instant Pot Pizza Dip Recipe
Here's the recipe for my Instant Pot Pizza Dip. I hope you make it 1,001 times over for your friends and family members, or just for yourself while you're at home Netflix binging that next season of your favorite show.
Yield: 6
Instant Pot Pizza Dip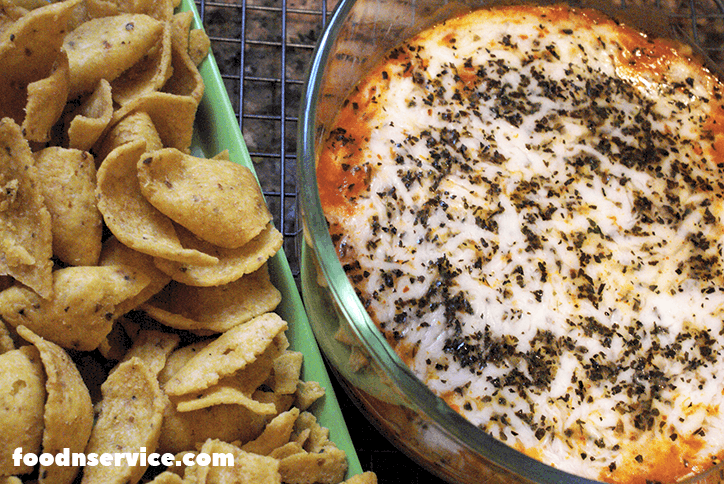 My Instant Pot Pizza Dip is always a great go to dip for any occasion!
Ingredients
1 - 8oz block of cream cheese (softened)
1/2 cup spaghetti sauce or pizza sauce (I used a basil flavored)
1 cup shredded mozzarella cheese
1/2 teaspoon basil (Dried)
Instructions
You need a 7 Cup Pyrex Dish (or other oven safe dish). Make sure that your cream cheese has come a little to room temperature to make sure it's pliable.
Place block of cream cheese into bottom of the dish, and spread out as evenly as you can with the back of spoon.
Add your layer of sauce, and spread around with a spoon.
Sprinkle your mozzarella cheese around to create an even coating
Sprinkle the dried basil on top. You don't have to add basil, but I love the freshness it adds to it.
Add 2 cups of water into your IP liner, and place the trivet inside of your liner. Please make sure the liner is inside of your IP before you pour your water into it! 🙂
Place the pyrex dish full of pizza dip ingredients into your IP on top of your trivet. Place piece of foil on top of dish, and form around mold. Close the lid and close your pressure vent. Place on High Manual Pressure for 20 minutes.
Once do, do a quick release. Remove lid at angle so the the moisture droplets from the lid don't pour into your pizza dip.
Allow the trivet handles to cool for a minute or two before removing from your IP liner.
It's going to be nice and super hot, so be sure to allow it to cool before serving, or you'll lose a layer of skin in the roof of your mouth lol.
Notes
Why do I cook it for 20 minutes? Depending on the time of the year, sometime the bowl/dish is cold. So when you smear it across the bottom, it gets the cream cheese cold again. Also, the shredded mozzarella, as in almost all shredded cheeses, are coated with a form of potato starch. This starch makes it harder for the cheese to melt.
So, it will also cook faster in the warmer months then it will in the colder months because room temperature is different in each season. During warmer months, you can actually cook this in on High Manual Pressure for about 11 minutes, and it will cook perfectly fine.
I made this in the winter time, and knew I needed 20 minutes. I probably could have done 18-19 minutes, and I would have been fine; however, I wanted to make sure the cheese was super gooey.

Recommended Products
As an Amazon Associate and member of other affiliate programs, I earn from qualifying purchases.
See how easy it is? I'm providing more photos so you can see it before it goes into your IP, and then afterwards.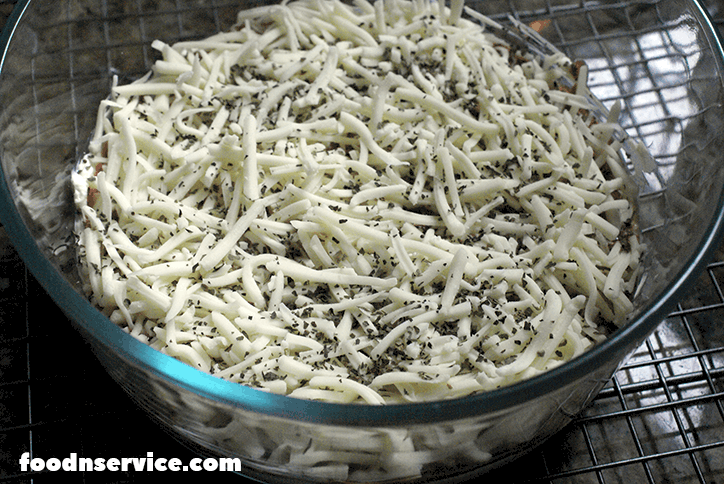 This is ready to go in your Instant Pot!
You can see the yummy flavors of the Instant Pot pizza dip all meld together in delicious harmony.
The cheese gets hot, melted, and gooey….just like it does when you bake it in the oven. It's just as pipping, hot too!
Thank you for stopping by, and I hope enjoy this super easy recipe!
More Instant Pot Recipes