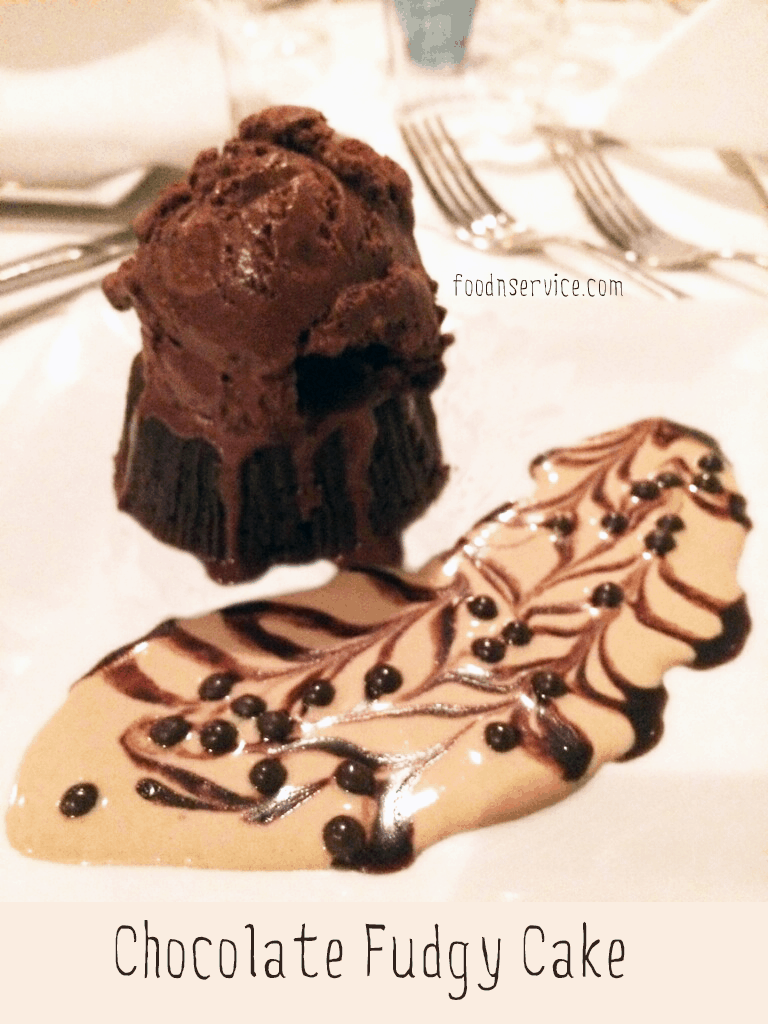 Chocolate Fudgy Cake Recipe
To me, there's nothing much better in this world than enjoying a decadent, rich, moist chocolate fudge cake. I have a wonderful friend, Rory Phillipson – Pastry Chef & Restaurant Owner (The Blue Bottle Cafe) that gave me this
amazing recipe. Rory and I have been pretty amazing friends for the last 9 years of our lives. Her food knowledge inspires me and frightens me at the same time. When Rory puts her best foot forward into doing a recipe, she literally analyzes every single component and their involvement in the recipe. So, this goes out to you Rory. Thank you so much for this amazing recipe my friend. I love you! I hope you all enjoy this delicious recipe!

Yield: 12
Fudge Cake Recipe
Ingredients
6 Large Eggs
1 Cup Granulated Sugar
12 Ounces High Quality Semisweet chocolate
1/2 Pound Unsalted Butter
1 Tablespoon of Vanilla Extract
1/2 Cup All Purpose Flour
Instructions
Preheat oven to 350 degrees.
In a KitchenAid mixer on high-speed, mix eggs and sugar together until maximum volume and very fluffy.
Combine butter and chocolate in microwave safe container for 3 minutes at 50% power or until melted sooth and warm.
To the egg mixture, add vanilla extract and gently fold in flour (sifted).
Spray 12 - 4ounce Soufflé tins with nonstick spray.
Bake for 10 minutes. Rotate pans and bake for an additional 8 minutes.
Serve room temperature of warm with ice cream or creme anglaise.
If you enjoy this recipe, but sure to take a look at all of my other amazing recipes!