It's always hard trying to find a super simple crockpot pot roast recipe online. I didn't think it would be this hard to in trying to find one that I would actually like. However, Stephen's mom came to the rescue with a recipe she had…and I just merely added to the crockpot. The recipe is so super simple and easy to make, and I was little floored how delicious it was! Of course, I modified the seasonings just a little bit.
The most important part of the whole process is to make sure that you sear your beef roast on all sides. Before searing you want to make sure that your seasonings make a nice "crust" on it. Completely cover it, and then sear off in the pan. Here's a few photos of what I mean.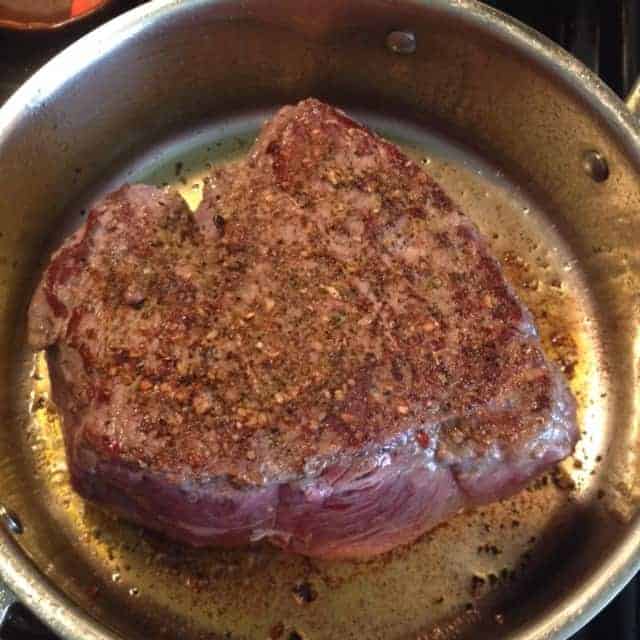 When you look at the recipe, you will notice that I use tomato sauce. When I'm done searing off the roast, I actually pour the sauce into the hot pan to do a slight deglazing of any seasonings from the pan!
I then place the roast in my crockpot. I then make a layer of the diced potatoes, and add in the baby carrots.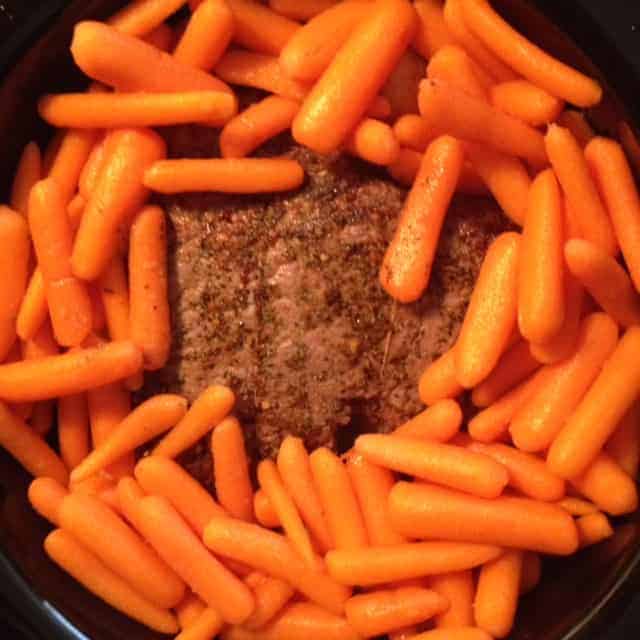 Here's the recipe for you to enjoy!

Yield: 6
Crockpot Pot Roast
Cook Time
6 hours
30 minutes
Total Time
6 hours
40 minutes
Ingredients
3 Lb Pot Roast
3 to 4 tablespoons of Trader Joe's 12 Salute seasoning
1 small bag of baby carrots
1 - 29 ounce can of tomato sauce
Instructions
With the 21 seasoning salute, spread all around the meat and press firmly in it to make a crust
In a large pan with hot oil (I used EVOO), sear off the meat the the pan. Approximately 2-3 minutes on each side, including the sides.
Place roast into crockpot.
Deglaze the pan with the tomato sauce.
Place baby carrots around the roast, and then top off with the tomato sauce.
Cook for approximately 6.5 hours on low.
If you enjoyed this recipe, then you will be sure to enjoy a few of these other ones!