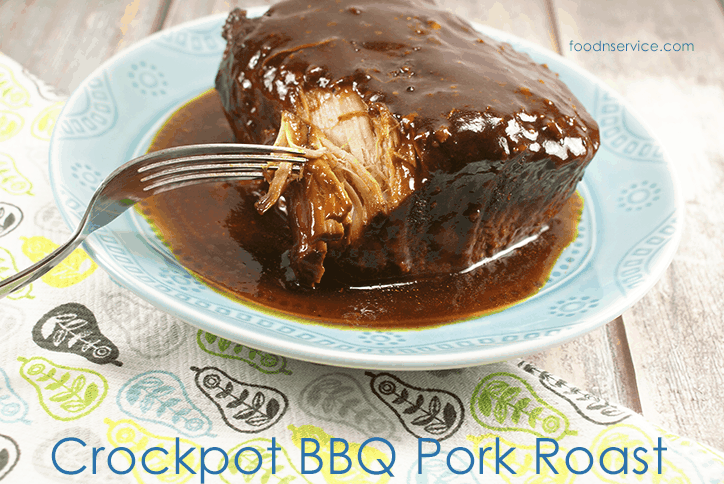 Super Easy Crockpot BBQ Pork Roast
I love a great crockpot recipe, especially when making my favorite crockpot BBQ Pork Roast Recipe in it. The house just always smells amazing with simmering on low. I normally drive myself crazy because I want to start chowing down on it after the first few hours! However, I am able to keep my composure and refrain.
I know it's not ready, but my stomach is trying to tell me that it is. I knew it was going to be huge hit once Angela came into to the kitchen exclaiming, "What is that? It smells so good!" I proudly smiled and told her what it was. She giggled with delight and told me she couldn't wait until it was done!
Originally, this was about a 4 pound roast that I had Stephen pick up from Wegman's. I merely cut it in half before placing into my 5 quart crockpot! I don't have a recipe for BBQ sauce yet, so I went my favorite "Honey BBQ Sauce" that's made by Sweet Baby Rays! However, I do doctor it up a little bit (as I do with all of my BBQ sauces.
To each bottle of BBQ sauce that I use, I always add in 1 tablespoon of apple cider vinegar and 3 tablespoons of light brown sugar. It just adds more depth and flavor.
Anyway, I sure hope you enjoy it as much as we did!
Yield: 4 - 5
Crockpot BBQ Pork Roast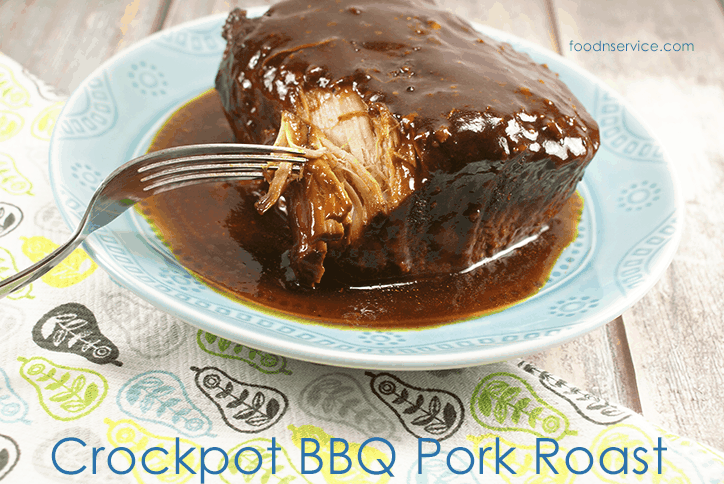 Cook Time
6 hours
30 minutes
Total Time
6 hours
35 minutes
Ingredients
4-ish Pound Pork Roast
Approximately 2 Tablespoons of Everyday Seasoning from Trader Joe's
Sea Salt & Cracked Pepper to season
1 Bottle of your favorite BBQ Sauce (Doctored up with my suggestions)
Instructions
In a 5 quart crockpot, turn on low.
With the fat side down, encrust the top meat layer with the Every Seasoning, sea salt, and pepper. Press it firm into the meat.
Place the roast, fat side down, into the crockpot.
Pour the BBQ sauce mixture on top.
Cover with lid and cook for 3 hours.
With tongs, flip the roast. Place lid back on and cook for an additional 2 1/2 hours.
Turn off and allow to sit for 10 to 15 minutes before serving.
Recommended Products
As an Amazon Associate and member of other affiliate programs, I earn from qualifying purchases.
If you enjoy this easy and amazing recipe, then you'll love these other great crockpot recipes: