Chocolate Chip Chai Bread Recipe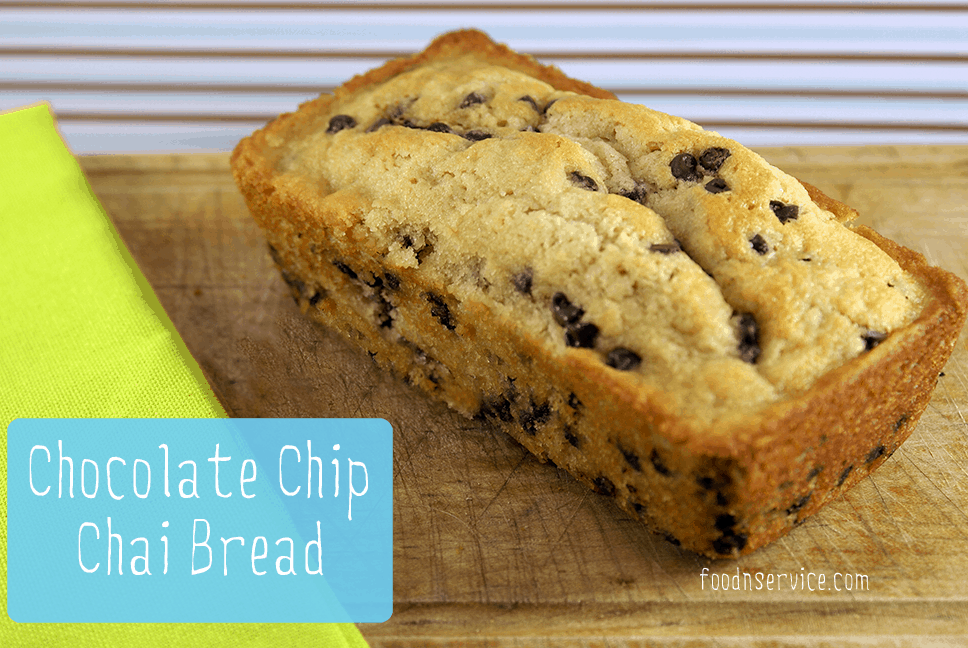 Chocolate Chip Chai Bread Recipe
If you're looking for a special treat to go along side your morning (or afternoon) cup of java, then this is the one for you. Admit it, whenever we want to have that bit of coffee…we do want a little something to snack on. It just helps to intensify the lovely flavor of the coffee. Though, you can just be like my sister and and pick up the whole loaf and start eating it sans the coffee. She doesn't really need a reason to eat…anything. This bread is absolutely delicious, and the mini chocolate chips just made it even more exciting than what it could. I hope you enjoy this simple recipe.

Yield: 6
Chocolate Chip Chai Bread Recipe
Prep Time: 12 minutes

Cook Time: 21 minutes

Total Time: 33 minutes
Ingredients
1 Cup of Sugar
1 Teaspoon of Vanilla Extract
1/2 Cup of Butter Flavored Crisco
2 Tablespoons of Vegetable Oil
1 Large Egg
1 Teaspoon of Salt
2 Teaspoons of Baking Powder
2 Cups of All Purpose Flour
1 Cup of Milk
2 Chai Flavored Tea Bags
3/4 Cup of Mini Semisweet Chocolate Chips
Instructions
Preheat oven at 350
Place Chai tea bags in milk, and place in microwave for 45 seconds. This is just enough to warm up the milk, and to start infusing the spices from the tea. Remove tea bags before adding milk to mixture.
In a large bowl, cream together sugar, crisco, oil, and vanilla extract.
Once mixture is creamy and fluffy, add in your large egg until well mixed.
Add in salt and baking powder.
Slowly add in flour and chai infused milk. Alternate by adding a little bit of both in the bowl at a time.
Finally, add in mini chocolate chips and mix until throughout batter
Light coat mini loaf pans with vegetable spray.
Fill each pan until it is 90% full. Leave just a little bit of room.
Place in oven for 21 minutes or use toothpick method. If toothpick comes out clean, then it's done.


If you love this recipe, then please take a look at all of my other lovely recipes that I KNOW you'll enjoy!