100 Amazing Lunch Box Ideas
Making a great lunch box meal for your kids each day is a big part of the back to school season. This list of amazing lunch box ideas includes everything from sandwiches to soups, and will be perfect for you to pack away for your kids to enjoy this year.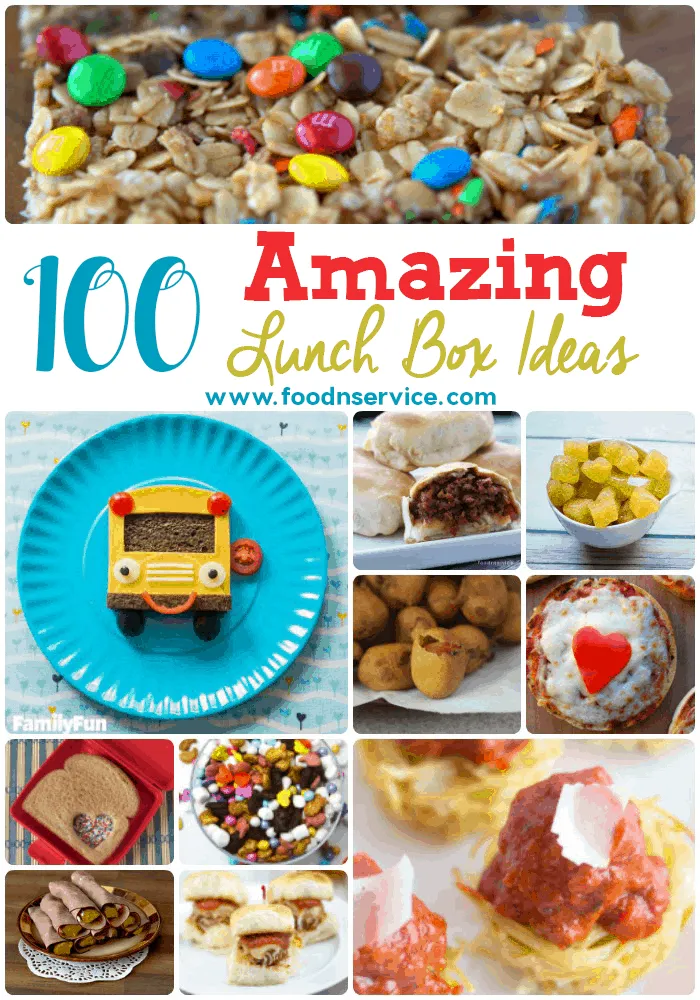 100 Best Lunch box Ideas
I've sorted out some of the best kid-friendly lunch box ideas into easy to read categories for you to use this year. My favorite sandwich ideas are first on the list, but we've also include Bento Box ideas, some fun copycat recipes, a few soups that are always a hit with the kids, pasta, and of course, pizza. I also spent time finding the best easy to make homemade snack items to tuck into bags for a treat at lunch or after school snack before sports practices.
Kid-Friendly Lunch Box Sandwiches & Wraps:
Bento Boxes & Themed Foods:
Pizza And Flatbreads Lunch Box Ideas:
Soups:
Pasta:
Miniature Classics:
Sides and Snacks:
You'll want to invest in a great lunch box that suits their needs and their personality, but I also recommend grabbing a Thermos. Many times the best lunch box items are actually leftovers from last night, and a Thermos is a great solution.